By now we've heard about the job losses, ever-increasing unemployment rate, new mortgage payment plans and more of how every industry is going to react to lessen the economic blow of COVID-19. Automakers from Ford Motor Company to Kia Motors America, to Nissan North America, and so many more are announcing new coronavirus car payment plans and programs.
Use eTags© to Quickly Complete Your DMV Service. Renewals, Title Transfers and More, All Online!
Numerous car manufacturers are faced with slow or non-existing new sales, fear of people defaulting on cars loans, and an inventory that's just not moving. In response, they're working with their own financial institutions to counteract the economic impact COVID-19 is having on the automotive industry.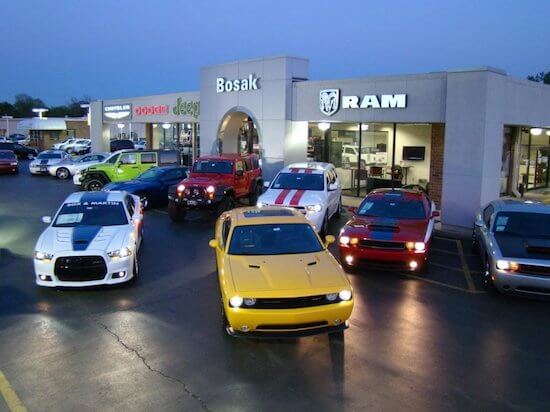 Ford Credit, Honda Financial Services, Nissan Motor Acceptance Corporation, Toyota Financial Services and more are offering major financial help including delayed payments, payment relief options, and funding for new car purchases.
Aside from coronavirus payment plans, flexible payment arrangements and payment extensions, automakers are also offering programs. For example, Hyundai Capita is offering the Hyundai Motor America Assurance Job Loss Protection program. It will make up for up to six months of payments for new car owners who lose their jobs and purchased a vehicle between March 14th and April 30th.
• General Motors is offering interest-free financing for 84 months with deferred payments for up to 120 days.
• Ford Credit will make your first three loan payments, while also letting you delay payment for three months.
• Buying a specific Ford model by April 30th may mean no payments for six months.
• Acura buyers can delay payment for three months through Acura Financial Services and get $500 in loyalty cash to buy or lease

• Fiat Chrysler which includes brands such as Alfa Romeo, Jeep, Ram, Fiat, Dodge and Chrysler, there are flexible payment arrangements, payment extensions and interest-free financing for 84 months on specific vehicles, as well as 0% financing for 60 months on 2020 Chrysler Pacificas
• Honda is waiving late fees and deferring payments for 90 days when financing with Honda Financial Services. Prospective buyers get $1,000 in loyalty cash to buy or lease and can delay first payment for three months.
• Kia owners and lessees get up to three 30-day payment extensions and interest-free 72 months financing for prospective buyers.
Get the full list of coronavirus car payment plans here.