When it comes to car ownership, making sure your car is still running is a pivotal task. As any other asset, motor vehicles require maintenance and regular checks, especially when you got it at a great low price.
It doesn't matter whether you are planning to sell or keep it all to yourself for years to come, used cars also deserve to be treated like new ones. Below, you'll find 10 car maintenance tricks and hacks for used car owners.
Keep a proven record of car maintenance checks
This is a crucial, good-habit practice especially if you are planning to sell your used car at some point in the future.
This will show a potential private car buyer how the quality and frequency of your car maintenance services, from oil changes to major repairs, and even paint jobs. In fact, your records should not only reflect service history, but also demonstrate how you currently take good care of your vehicle. This can be proven with gas receipts, car wash invoices, even detailing proof.
Great record-keeping could easily help close gaps when it comes to negotiation. People always look for an excuse to reduce the value of your used car for their own benefit.
Keep your used car clean
There's nothing more pleasant than driving a clean vehicle, inside and out. Some people neglect car cleanliness. They let their car exterior deteriorate from not removing bird droppings, sea salt, acid, and road grime. While the interior of their car is flooded with trash, old receipts, and left over food. And it gets worse when it's a family car. Now the vehicle has toys, coloring books, spills, old chewing gum and the like.
Remember, first impressions are very important. For some people, your car cleaning habits could be a deal-breaker, especially when you're selling your used car. They tend to think, if the vehicle is in this disarray how can i trust the maintenance records.
Keep your car running smoothly
This is a very straight-forward habit. Nobody wants to hear you couldn't keep up with car repairs and regular checks. And if you've had an accident in the past, the performance of your vehicle is under even more scrutiny. To establish that you're trust-worthy as private car seller, be honest with the accident's details and share your repairs. This will prove your car is in good standing.
One of the most common car problems in the U.S. is engine and engine coolant issues. Is your engine working properly? Have your ever experienced overheating? These are all simple things to consider when it comes to ensuring your set of wheels provides a smooth, comfortable, and safe drive.
Have you checked your tires? What about the electrical system? Is it faulty? Create a checklist of car maintenance practices that you need to complete to ensure your car is sale-ready.

Keep your car healthy
Just because you don't have to send your used car to the dealership for maintenance checks, doesn't mean that you have refrain from having your car serviced.
Staying on budget does not mean that you'll have to compromise the quality of the fluids and consumables to keep your vehicle running as expected. Always ensure that your used vehicle is treated up to the standards and never go for anything less than that.
Update your vehicle and driving records
Have you register or renewed your vehicle registration with your local DMV? Are you driving with an outdated license? or, more importantly, do you have any pending tickets?
Whether you need to renew your registration or request new license plates, try to stay current with your legal obligations to avoid future complications, especially when selling your car.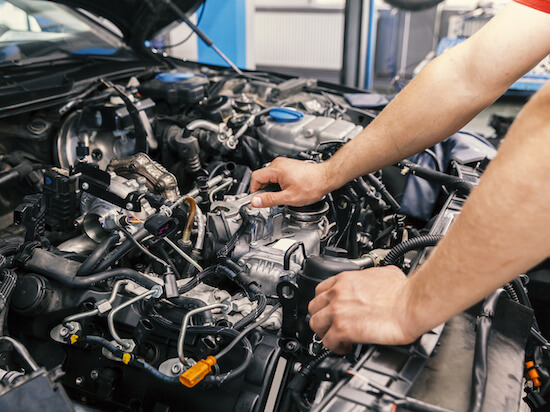 Keep your vehicle safe
Protect your car from unscrupulous people who can' wait for the best opportunity to steal or vandalize your vehicle. Imagine waking up to a keyed car, broken windshield, or finding out someone has stolen something from you car trunk. In 2018, the federal state of California was ranked first with total 155,211 reported cases of motor vehicle theft, followed by Texas with 69,817 cases.
Don't just park your vehicle anywhere, as car thieves operate strategically when it comes to breaking into your car. Make sure you park in your designated spot; you may have to get a condominium decal for that or perhaps a resident parking permit if you have to park on a street. If you have your own garage or driveway, put it to good use.
Maintain your vehicle up to the standards
Try not to make mind-blowing changes on your car because it will probably affect its value. From paint to spoilers, to huge tires, and more vehicle modifications. The more you change the appearance of our car, the harder time you'll have finding a buyer. Even simple modifications can be deal-breakers, especially if your vehicle is an antique or has a special designation.
If you're planning to make any modifications, think about the implications and how they could affect your resale value.
Keep you repair and maintenance costs real
When it comes to your vehicle, every single repair and addition needs to be taken seriously since that can also affect the value. Choose original parts, certified service centers, and the like.
It could be more expensive short-term, but you'll be able to minimize depreciation and prove that the vehicle received excellent through the years. This works wonders if the car you're selling has tons of mileage.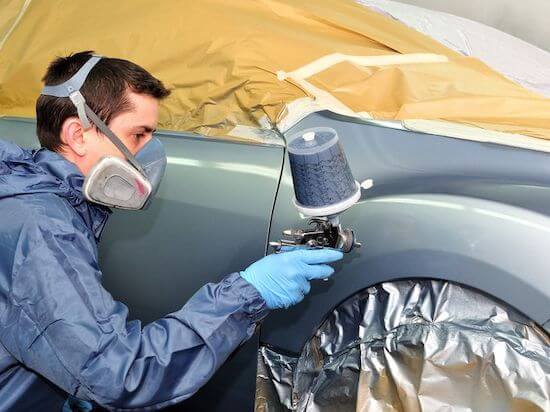 Keep your car without scratches
Scratches, dents, dings, however you call these, they do not make a good impression. So while you're the owner of the car, drive safely, don't park too closely to others, and polish the vehicle from time to time. Also, limit others from borrowing our car; the less hands the vehicle touches, the better shape it'll be in.
Tackle visible dents, scratched rims, and damaged windscreens by investing a bit more on the appearance of your vehicle and you'll see the rewards.
Keep your vehicle miles low
A tangible way of determining whether your used car represents an attractive deal for buyers is to look at your mileage. Of course, the fewer miles on your used car, the more money you'll get for it.
Along the way there are things you can do to keep mileage down. Try renting a car instead of driving your though a road trip, other forms of transportation from time to time, from public to carpooling with co-wrokers, or ride-sharing trough a service like Uber or Lyft.
SEE ALSO: The 20 Most Common Car Problems In The US [Infographic]