Have you ever experienced a car breakdown while driving on the highway? Getting stuck on the roadside because of a car failure is not a fun. That's  why car experts recommend to schedule maintenance checks to avoid situations like this.
Use eTags© to Quickly Complete Your DMV Service. Renewals, Title Transfers and More, All Online!
Yet, a car breaks down for several reasons, which makes it hard to track, and that's why you should always be prepared for the unexpected.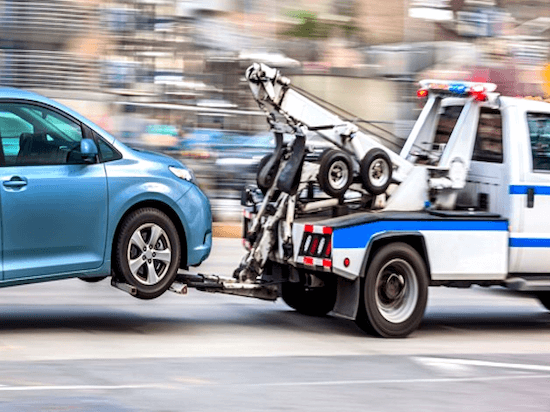 As for insurance, some offer emergency road assistance helping you save money on towing, preventing impounding and the expensive fees that come with it.
Speak to your auto insurance agent to find out whether you already have a roadside assistance coverage in your policy. If not, wouldn't it make more sense to get one?
In this blog, you'll learn how to keep your car from being towed while you focus on getting roadside assistance.
Get off the road
The first thing you need to do once your car breaks down is to move out of the road. By following this initial step you avoid causing an accident or even getting involved in a car accident.

If you cannot remove your car out of the road, call 911 and get emergency assistance. Do not even consider leaving your car stranded on the middle of the road regardless of the amount of traffic congestion.
Get off the road, find a safe spot to park your vehicle, and call 911 and/or road assistance. You are advised not to be far away from your vehicle until it's placed on a safe spot.
Request emergency roadside assistance right
Provided that your policy includes emergency roadside assistance, don't hesitate requesting this service to help you handle any breakdown without having to be worried about getting your car impounded.
This is the reason why it's worth considering having emergency roadside assistance in your policy because it provides a full package that quickly helps you get back on the road.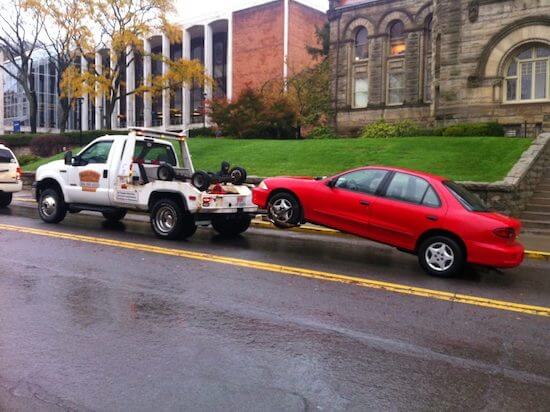 Note that you could end up paying hundreds of dollars for a towing service if you don't have this add-on in your policy.
Not to mention involuntary towing and impound fees that you need to add, which could add up to a thousand.
Contact your agent and see how you could work out a policy that doesn't negatively affect your personal budget.
Place a visible note inside your car if having to leave the scene
Given the circumstances, you may have to go home or any other place where you could arrange a tow or an emergency road assistance.
If that's your plan, leave a note on a paper on the dashboard or any other visible area inside your vehicle to let others know when you plan to get back for your vehicle.
It's important that you add the date, your personal and contact details, and when you are planning to get back. Leaving a note is a must for vehicles that are left really close to highly congested areas.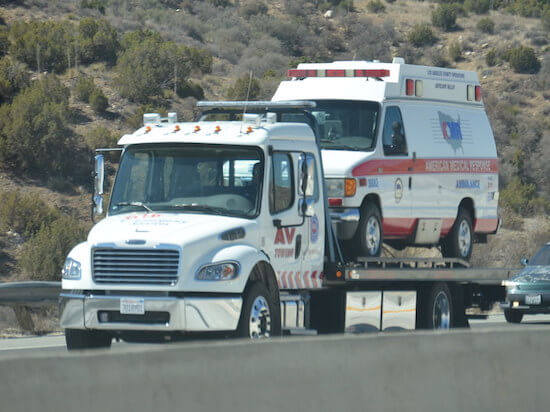 How quickly you react to a breakdown matters
Typically, most states and counties give drivers 24 hours or, in some cases, 48 hours to recover their vehicles as a norm.
Law enforcers are allowed to tag an abandoned vehicle with a dated sticker, authorizing a private tow company to pick up the car once the time elapses.
Once that happens, you'll be forced to pay tow company charges along with impound fees, even when you get there right when they are moving your vehicle.
It makes greater sense to examine your policy and sign up for emergency roadside assistance than leaving your vehicle stuck on the roadside for more than 24 hours.