Do you love back to school month?
Many parents may say (or scream) "YES" while many children may say (or plead) "NO". August is a busy month for children, parents, educators, and even retailers as school is back in session at staggered times throughout the month. Preparing though, should mean more than just getting the necessary school supplies and uniforms in order. In the hustle and bustle before the first week of school, we may overlook reviewing and implementing important safety routines. Educating your children about safe travel is something all parents and caregivers should do every year.
Riding the Bus – Boarding Safety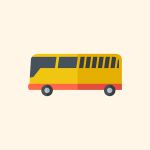 A school bus can be the safest method of travel for your children as long as everyone riding follows proper safety guidelines. Walking to the bus stop, boarding, riding, and exiting the bus, while all seemingly simple tasks, require attention to detail in several key areas to assure utmost safety for kids, parents, and drivers. The NSC and other safety organizations provide these safety tips for parents and kids.
Allow adequate time to get to the bus stop so that you are not potentially rushing in front of the bus or other traffic to make it to the stop on time.
Keep alert as you make your way to the stop by eliminating distractions like listening to music, walking and texting, or other attention-hoarding tasks.
Follow all traffic safety rules as you travel to the bus stop which includes waiting for the signs at the crosswalk to signal that it is safe to walk and obeying crossing guards.
To ensure the bus driver can see you, cross about 10 feet away from the front of the bus when arriving at the bus stop to board or when exiting the bus.
Prior to boarding your bus, make sure you know what your bus driver's name is and the number of the bus you're supposed to board to avoid arriving at the wrong destination.
When boarding the bus, always using the bus's handrail which is especially important for your younger children and those with physical disabilities
As soon as you board the bus, try and find a seat. Do not linger in the aisle so that you don't stumble or fall when the bus is in motion.
Avoid distracting the bus driver with things like talking to loud, screaming, playing loud music or anything else that might disrupt their attention.
Walking To School – Pedestrian Safety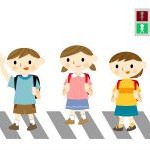 Save Money on Your Auto Insurance Bill, Compare Quotes Fast
Did you know that, in 2013, 16,000 pedestrians aged 19 years and younger were killed by motor vehicles? Although this number is down from previous years, it's never been more important than in these distracted-driving days to remind your children about the importance of being a safe and responsible pedestrian.  In addition to committing to never being a distracted walker, kids and parents need to be aware of the following:
Make sure the route your children are planning to walk is a safe one. There should be adult crossing guards positioned at every intersection within the school zone.
Walk with your children to school for the first week. This will ensure that they'll know their route and you can identify any possible safety concerns along the way.
Organize a "walking school bus" where a group of children from the neighborhood walk to school while accompanied by an adult.
Have your child wear reflective clothing (coat, hat, shirts, ect) which is especially important in the early morning hours and on rainy days.
Cross the street only at intersections and always heed the directions of the crossing guard and crossing signals
Riding a Bike to School –Bicyclist Safety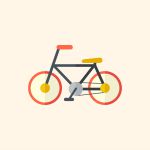 Did you participate in this year's National Bike Month? Just this May, thousands of people participated in May's Bike month events to promote a more healthy form of commute and awareness for biking safety. For kids, riding their bike to school on their own is usually their first taste of freedom of the road. Before you allow them this taste of independence, make sure you review important safety information with your child.
Wearing a helmet should be a requirement and not an option. A fall from a bike, even at slow speeds, can cause serious brain trauma to an unprotected head.
Always ride your bike in the same direction as traffic. The road should always be on your left side as you are moving forward.
Learn and use appropriate hand signals like extending your left arm straight out and perpendicular to the body to make a left turn.
Obey red lights, stops signs, and other traffic signals like vehicles do. Make sure to stop at stop signs, yield to your fellow walking pedestrians, and control your speed.
So that drivers can see you better, wear bright-colored clothing. At night, reflective and white colored clothing should be worn.
A Reminder to All Drivers on the Road
Anyone getting behind the wheel needs to be an attentive, responsible, and cool-headed driver. While this is sound advice for any driver at any time of the year, when school is back in session from fall to summer, it is even more important.
Speed: In Florida, we have signs in all school zones not only reminding people to slow down during drop-off and pick-up times but also signs warning drivers that speeding fines are doubled which also applies to areas where workers are present. Every state has reduced speeds in a school zone, so be mindful of where you are driving and never speed, school zone or not.
Distractions: Driving while distracted is more than just using your cell phone to text or call, It includes a myriad of other tasks that people seem to think are ok to perform behind the wheel. Distracted driving includes eating, adjusting the radio and other settings, applying make-up, and generally any other distraction that takes your eyes of the road or hands off the wheel. Whatever it is, it can wait until the car is stopped.
Intersections: When approaching intersections, medians and curbs, take a few extra seconds to look for pedestrians. Also, remember that crossing-guards have the authority to stop traffic at intersections in school zones. Don't be the jack-ass who blocks a part of the intersection while waiting to make a right turn. This applies to every intersection, school zone or not.
The National Safety Council (NSC) provides tons of tips on back to school safety tips from how to choose the right back pack to how to staying safe on the school playground. Stay in the know and in the safe zone every school year.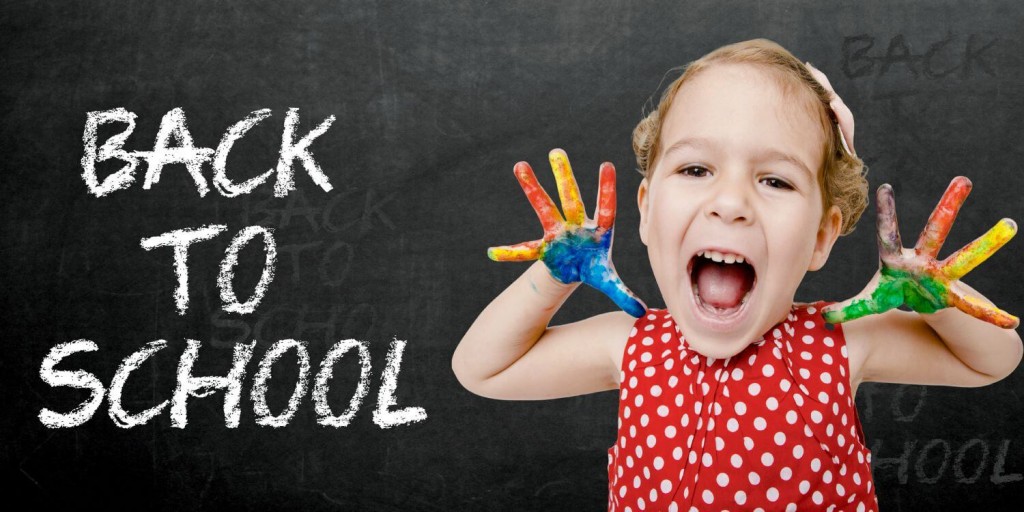 ---
Photo 1 by Moviestore Collection/Rex Features (1561859a), Billy Madison, Adam Sandler, Film and Television