Motorbikes, choppers, hogs, two wheels, dirt bikes, however you call a motorcycle, you can call riding one an experience like not other. Speed, adrenaline, the wind in your face, the open road, the freedom is what is making motorbikes more popular than ever. Demographics are definitely, with more college-educated riders and women joining in on the motorcycle lifestyle.
Use eTags© to Quickly Complete Your DMV Service. Renewals, Title Transfers and More, All Online!
In fact, the latest study from the Motorcycle Industry Council says that 19% of motorbikes owners are female. The 2018 report also states that 68% of riders are married, and 71% are employed. Even with continuous concern for motorcycle riding safety, over 13 million people owned a motorbike as of 2018. That's about 2.5 million more riders than 2014.
50 years old is the average age for a motorcycle owner. In 2014, it was 47.
Each state has its own set of motorcycle laws; about riding, licensing, protective gear, and motorbike equipment such as reflectors. For example, Illinois, Iowa, and New Hampshire have no helmet laws.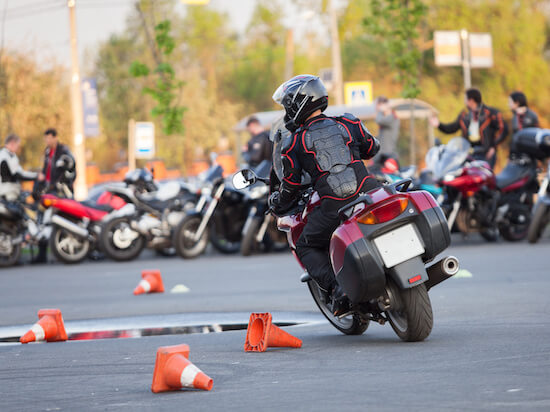 Q. Do I need to take any motorcycle courses or licensing in Florida?
A. There are 21 states that require rider education program completion for a motorcycle license. 23 states require the rider to hold a valid driver's license. If you already have a valid Florida driver's license, you only need a motorcycle endorsement on your driver's license or a motorcycle-only license.
If you are over 18, then the learner's permit is not necessary, but you have to pass the standard class E license test and also complete the Basic Rider Course.
SEE ALSO: HOW TO CHOOSE THE BEST MOTORCYCLE FOR YOU
Q. What are the requirements for getting a motorcycle endorsement?
A. In Florida, for a motorbike endorsement, you need a regular Class E driver's license. You need to complete the Basic Rider Course (BRC) or the updated version BCRu safety motorcycle course. For these courses you have to be at least 16 years old.
Once completed, you have to visit a tax collector's office or DMV in your county to show proof and pay an endorsement fee as well as a license fee. You have one year from date of course completion to do so. If you didn't get the motorcycle endorsement, the "PASS" waiver status will be invalid. You'll need to complete a Rider Skills Test with a FRTP Regional Coordinator before getting the endorsement.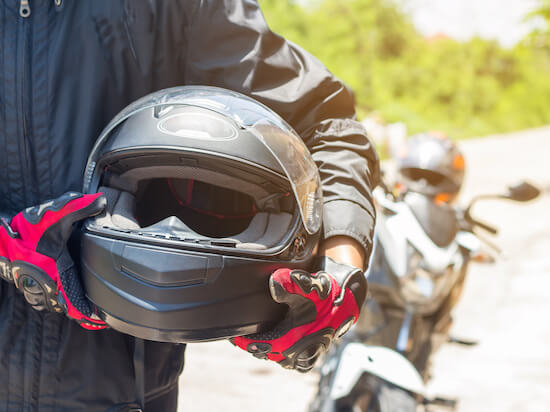 Q: Does Florida require motorcycle riders to wear a helmet?
A: The Florida Statutes require that all riders younger than 21 years wear helmets, without exception. Those 21 years and older may ride without helmets, only if they can show proof that they are covered by an insurance policy. The policy has to cover at least $10,000 in medical benefits for injuries that happen due to an accident involving a motorbike (operating or riding). *This Florida law also refers to moped riders.

Also, each motorcycle registered to a person under 21 years of age must display a license plate that is unique in design and color.
Head injury head injury is the leading cause of death in motorcycle crashes. Helmets prevent death by nearly 37% and reduce the risk of head injury by 69%.
Q: Are there any handlebars laws in Florida?
A: Yes, in Florida you can't ride a motorcycle with handlebars or handgrips if they're higher than the top of your shoulders while properly seated. And if you have a passenger on the bike, you better have footrests for them. If you decide to violate handlebars law, you're looking at a non-moving violation.

30 states regulate how high your handlebars can be.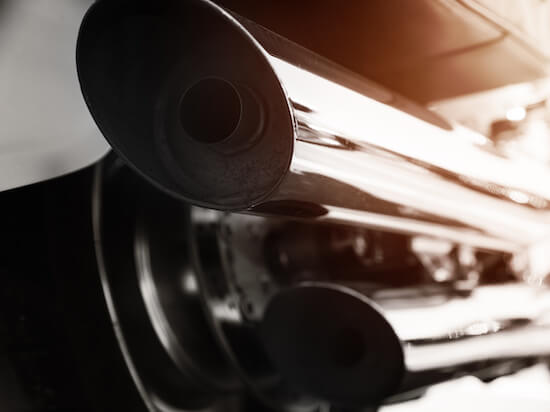 Q. Does Florida allow for loud exhaust systems?
A. No, you can't modify the exhaust system (muffler) of your motorcycle. The exhaust system, including the muffler, manifold pipe, and tail piping, has to prevent fumes or smoke. Florida Statute 316.293 requires motorcycles to have a decibel level of 78 or lower at 35 mph or less, and 82 decibels at over that speed. The decibel levels are weighted to account for how loud these sounds are to the human ear aka. "A weighting." For cars, the levels are 72 decibels and 79 decibels under or over 35 mph.
In some other states, regulations require periodic vehicle safety inspections including a test of exhaust noise. In Florida, there hasn't been any regular inspections program since 1981.
Q. Does Florida have mirror laws for motorcycles?
A. Yes, motorcycles have to be equipped with at least one mirror to give you at least 200 feet of rear-facing visibility. In a few states, like Nebraska, you may lawfully ride your bike without any mirrors at all. In others like Delaware and Kentucky, riders only need rear-facing mirrors properly-sized or positioned for a view of the road behind. California demand riders only operate bikes with mirrors on both sides.

In Florida, motorcyclists are also required to have and use working headlights, tail lights, reflectors, and turn signals.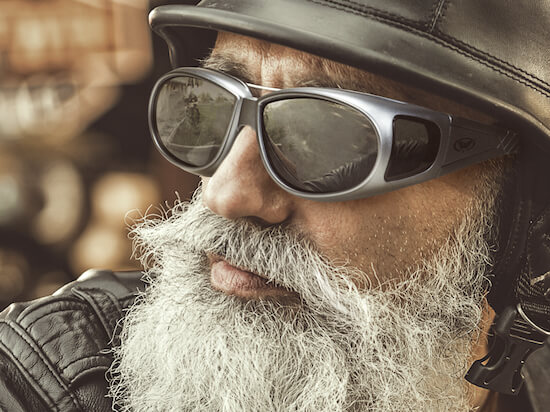 Q. Does Florida law require eye-protective devices when riding?
A. Yes, you can't ride a motorbike without wearing an eye protection such as DOT-approved goggles, glasses with safety lenses or a helmet with built-in shield. A windshield is not enough for riding safely. Eye protection helps a rider see clearly when speeding and prevents bugs and other debris to get into their eyes for safe driving. Go for non-tinted, scratch-free and ventilated to prevent fog buildup.
SEE ALSO: WHAT FACTORS AFFECT THE COST OF YOUR INSURANCE

36 states require eye protection. 23 exempt motorcycle riders from wearing it if the bike has a windshield.
Q. Are there any license plates requirements for bikes in Florida?
A. Yes, a motorcyclist is required to have a state-issued license plate (on exterior rear) to legally ride on the roads in Florida. The registration tag of a motorcycle or moped must be permanently affixed (horizontally to the ground) and remain clearly visible from the rear at all times. numbers and letters read from left to right.

Either a taillamp or a separate lamp has to illuminate with a white light the rear registration plate to render it clearly legible from a distance of 50 feet to the rear. If a motorcycle is registered to a person under 21, the license plate has to be a different color and design than the standard plates.