The Sunshine State renowned for its golf courses, beaches, and theme parks, is now known for one of the highest car insurance premiums nationwide. The latest report from Bankrate reveals Floridians pay almost double the national average for full coverage auto insurance. Spending 37% more on car insurance translates to $1,128 for minimum coverage and $3,183 for full coverage. The national average price for full coverage auto insurance stands at $2,014.
Use eTags© to Quickly Complete Your DMV Service. Renewals, Title Transfers and More, All Online!
Minimum insurance coverage in FL costs 45% more than other states nationwide
Bad driving habits make for higher insurance rates
Many factors come into play for the exorbitant price of insuring your vehicle in the Sunshine State. For one, Florida is the third most-dangerous state to drive in according to the Insurance Information Institute. An Assurance study shows Thursday and Saturday are the most dangerous days to drive in FL. And as far as what time the roads are most terrible in Florida? Between 8pm and 9pm!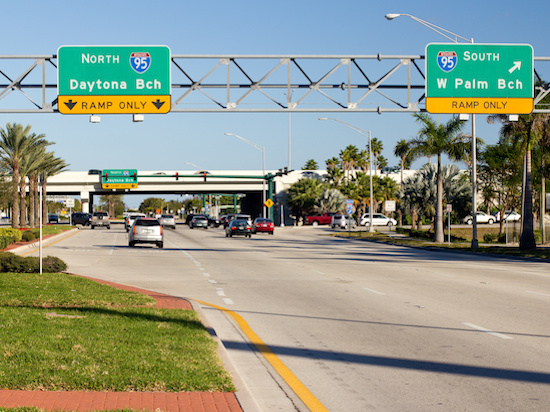 In 2020, FL ranked number 10 on the National Highway Traffic Safety Administration's most dangerous (50) states to drive in. The NHTSA puts 13.1 fatalities per billion miles traveled in FL's urban areas, while rural parts of the states had 21 deaths per billion miles traveled. That's 2.9 more than the national average!
Insurance fraud is common in FL
Florida's no-fault auto insurance program was enacted in the early 1970s. The personal injury protection (PIP) requirement was designed to pay up to $10,000 for timely emergency treatment for injured motorists. But that led to unwarranted PIP claims under the state's no-fault auto insurance program. PIP covers 80% of all medical expenses up to $10,000 resulting from a covered injury, no matter who caused the crash.
Florida lawsuits have increased from 9 per 100 crashes in 2008 to 39 per 100 crashes in 2011
Fraud costs U.S. families between $400-$700/year in increased premiums
But this law led to auto insurance fraud, including staged or fake car accidents involving various professionals from physicians to chiropractors, and lawyers who prescribed unnecessary treatments. Between 2009 and 2011, insurance fraud cost Floridians $1.3 billion according to the Insurance Information Institute. Staged accidents increased from 1,268 in 2008 to 2,779 in 2010, an increase of 119%.
Florida leads the nation in the number of questionable PIP claims — twice as many as the next highest state. The FBI says the "total cost of insurance fraud (non-health insurance) is estimated to be more than $40 billion per year. That means insurance fraud costs the average U.S. family between $400 and $700 per year in the form of increased premiums.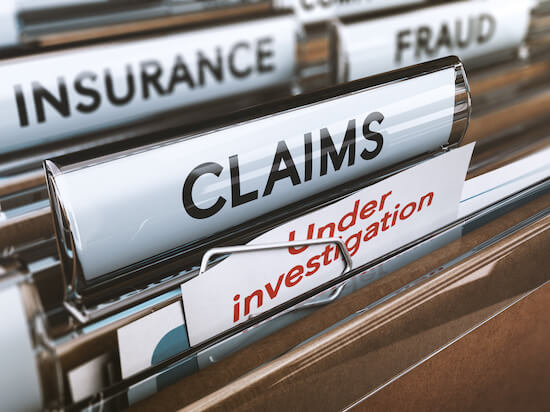 Bankrate's analysis found FL drivers in larger cities and coastal areas pay higher average premiums due to the increased accidents risk and higher cost of living
Severe weather and natural disasters contribute to rising premiums
Thunderstorms, floods, tornados, hurricanes (June thru November), and more severe weather in the Sunshine state results in higher auto insurance premiums. Did you know Florida sees an average of 1.4 million (cloud-to-ground) lightning strikes every year and often has the greatest number of lightning related injuries and deaths in the U.S.?
The Sunshine State has the greatest number of thunderstorms in America, occurring 75 –105 days every year. These weather disturbances can produce dangerous hazards including lightning, tornadoes, hail, strong winds and heavy rain that can lead to flooding. Comprehensive coverage auto insurance can help you out with costs due to damage by non-crash-related incidents like the weather. This includes disturbances above plus hail, wildfires, and falling objects like trees and debris from other cars. In fact, according to the Insurance Information Institute, State Farm Insurance paid out $3.5 billion for hail-related damage in 2022.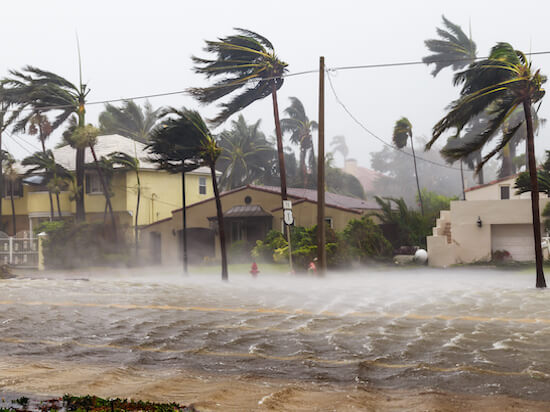 During hurricanes from 1963 through 2012, water accounted for about 90% of direct fatalities, many of which occurred in vehicles according to Florida Dept. of Transportation. It takes only two feet of rushing water to carry away most vehicles, including pickup trucks and SUVs. Please note comprehensive auto insurance is optional in Florida.
SEE ALSO: CAR INSURANCE OUTLOOK FOR 2023
The National Oceanic and Atmospheric Administration reports 66 total hailstorms hit FL in 2022, with eight days of hailstorms so far in 2023
Healthcare is expensive In Florida
Healthcare costs are way up in 2023 and contributing to the overall rise in insurance rates. Medical expenses including hospital stays and prescription drugs keep going up. HealthCare.gov says the average cost of a three-day hospital stay is around $30,000 with health insurance. An ER visit in the Sunshine State costs an average of $3,102.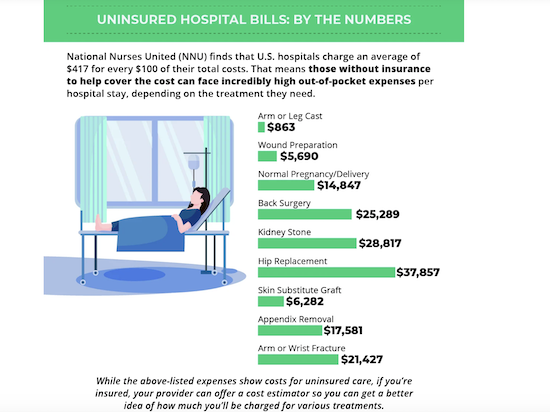 In order to pay for more expensive claims, after incidents, car insurance providers have to charge more expensive rates. Florida is a "no-fault" state, which means that if there's a car accident, both parties can file a claim with their respective auto insurance companies to get compensation. PIP insurance is required in FL; a minimum of $10,000 coverage. This insurance was designed to act as an extension of auto insurance coverage to cover medical expenses incurred after an accident. PIP covers medical care, lost wages, and death benefits.
According to MoneyGeek, drivers with poor credit pay $4,194 a year for their auto insurance
Florida requires you to carry auto insurance coverage before you register your vehicle, so make sure to research premiums to find the best car insurance for your needs.