Animal rights activists in Florida were recently given a reason to smile. This reason comes in the form of a bill which was recently signed into law. Yes, that is right the law has stepped in to help bring relieve to dangerous and even deadly incidences that have been growing in number for some time now.
Good Samaritans can break into locked vehicles in a bid to rescue pets and vulnerable individuals who are believed to be at risk of suffocation or other danger as a result of being trapped in an unattended vehicle. The bill protects these individuals from civil action by state officials or private parties. Taking effect from Tuesday, March 8, 2016, this law seeks to check the rate at which pets and vulnerable children are being abandoned in overheated vehicles. This is particularly crucial given Florida's notoriously hot summer weather where internal temperatures can sky-rocket.
As stated in the bill, "a person who enters a motor vehicle, by force or otherwise, for the purpose of removing a vulnerable person or domestic animal is immune from civil liability for damage to the motor vehicle" provided certain conditions are met. The bill defines a domestic animal as a dog, cat, or other animal that is domesticated and may be kept as a household pet, excluding livestock or other farm animals.
The bill, which also clearly defines the conditions to be met before one can proceed to break into a locked vehicle to save a pet from imminent danger, can be considered by animal rights activists as yet another milestone in their bid to protect the interests of (non-human) animals.
Save Money on Your Auto Insurance Bill, Compare Quotes Fast
Some of these conditions are highlighted below: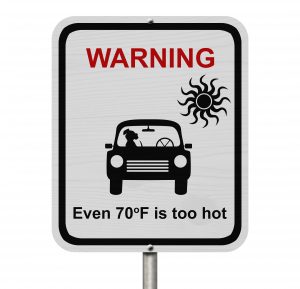 The individual must have checked to ascertain that the vehicle is actually locked.

The individual must be convinced, based on prevailing conditions; that breaking into the vehicle is necessary to save the vulnerable person or pet from imminent danger.

Must call 911 or other relevant law enforcement either prior to or immediately after breaking into the vehicle.

Only use as much force as is reasonably required to break into the vehicle.

Must remain with the rescued person or pet within the vicinity of the vehicle until law enforcement or any other first respondents arrive on the scene.
If the above conditions are met, a good Samaritan is protected against any form of civil action in the aftermath of the break in. This new piece of legislation is a big plus because it will help to drastically reduce the fear or apprehension from passerbys should they see a child or pet at risk of death from hypothermia as a result of being left unattended in overheated vehicles.