Crazy car prices in both old and new were outlandish these past few years to say the least. Inventory shortages, chain supply issues halting vehicle production, chip shortages, inflation, EV adoption—car buying has had a wild ride for the past few years.
Use eTags© to Quickly Complete Your DMV Service. Renewals, Title Transfers and More, All Online!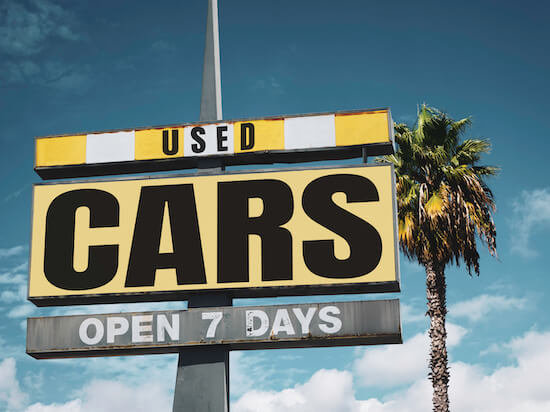 10% to 20% less for used cars
The good news? It's changing, slowly but surely. J.P Morgan Research predicts sticker prices will drop by about 2.5% to 5% for new cars and by 10% to 20% for used cars in 2023. Who wants to pay $31,025 for a used, pre-owned, high-mileage vehicle? According to J.D. Power, the average transaction price for a used vehicle at franchised dealerships in September 2022 was $31,025.
iSeeCars released a new study in mid-Jan that shows used car prices fell 6.2% or an average of $2,156 in Tampa Bay, Florida area in the past year
This new year, prices are more affordable, but you've got to make your research. Put in some elbow grease and find what fits your budget. Continue reading for advice on how to find a car you want at the price you're willing to pay! No more research needed for titling and license plate(s) when you've found the one. Skip the DMV appointments, trips, waiting in line, just head to eTags.com for all vehicle paperwork! It's digital and you can complete your transactions from any device, from laptops to desktops to your cellphone!
It's cheaper to buy domestic like a secondhand Ford
If you live in the U.S., buying a used vehicle from America saves you major bucks. Think GMC, Buick, Chevrolet, Chrysler, Jeep, Ford and the like. And if you rather go electric, Tesla's direct-to-consumer is a great option, especially with their latest rebates.
TrueCar industry analyst reports you can get a better price from a domestic automaker since they have an average of 30- to 40-day supply of inventory which is not the story for automakers from Japan, China, Europe and the like. In fact, Ford has a 60-day supply, GM has 52 days' worth on its dealer lots, and Stellantis (Fiat Chrysler and the French PSA Group merger) has a 68-day inventory, according to Deutsche Bank.
According to CarGurus, the average price for a used hatchback in February 2023 is $17, 302
Some domestic brand build specific models outside the U.S.
Some vehicles you think are from America, are actually not built in the U.S. so watch out for those because you're probably paying more for it. For instance, the Dodge Challenger and Chevy Equinox are made in Canada. The Jeep Renegade is built in Italy. The GMC Terrain is built in Mexico.
SEE ALSO: BUYING A CAR WITH CASH VERSUS FINANCING, WHAT'S RIGHT FOR YOU?
For a more affordable vehicle, skip the SUVs models
Sports utility vehicles are popular these days. In 2019, SUVs made up 47.4% of U.S. sales according to an automotive analyst at IHS Markit. Last year, iSeeCars reported used SUV sales accounted for 43% of used vehicle sales. In 42 out of 50 states iSeeCars surveyed, SUVs were the favored choice for a used vehicle.
So if you're looking for a great deal, don't go after what everyone else wants. As of November 2022, pickup trucks, minivans, convertibles, and coupes were all trading below the average for secondhand vehicles.
SUVs are popular with families since they're more stylish and boast better features than your typical minivan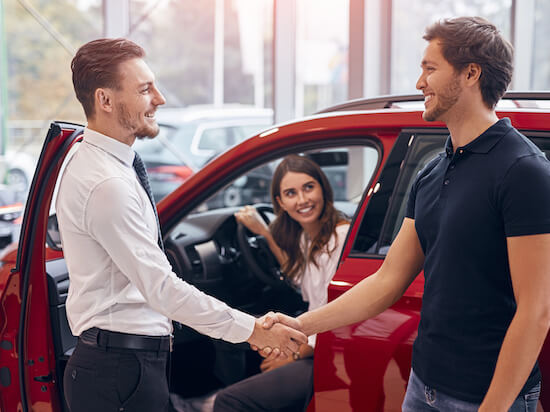 Pickup trucks are popular, but they're also known to be gas guzzlers. Prices have eased up a bit as gas prices have had quite a rollercoaster ride in the past two years. As for coupes and roofless cars, they tend to be considered vehicles chosen for enjoyment rather than sensible, so less drivers are buying them as the economy is unsure. That gives you a chance to get a better deal on a two-door!
Don't forget to be flexible, and stick to your budget!