Since the pandemic, car buying has seen some remarkable shifts. Record prices, low inventory so you can't really get what you want, and EV popularity making you think twice about traditional gas-guzzlers. Some experts say that if you're looking to buy a used vehicle, you should wait about six months (into the new year) since sticker prices has been (slowly) dropping.
Use eTags© to Quickly Complete Your DMV Service. Renewals, Title Transfers and More, All Online!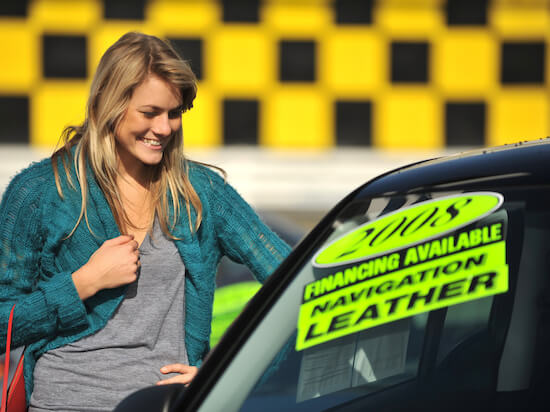 For new cars though, inventory is still not back to pre-pandemic days. In fact, prices were up 6.3% in 2022, according to J.P. Morgan. That sticker shock led to a huge increase in demand for secondhand vehicles with cost going up 42.5% as of September. In 2023, J.P. Morgan estimates new vehicle prices will go down 2.5%-5% while used cars may go down by 10%-20%.
Negotiation power: monthly payments vs. one-time large sum
You've researched online, searched across dealer showrooms, test drove, and finally found a model you like in the color you prefer. So how are you paying for your vehicle? For most drivers, it's either getting a loan to finance the car or simply paying cash for it via money order, cashier's check or a personal check.
When paying cash timing is not as much of a factor, since loan interest fluctuations don't matter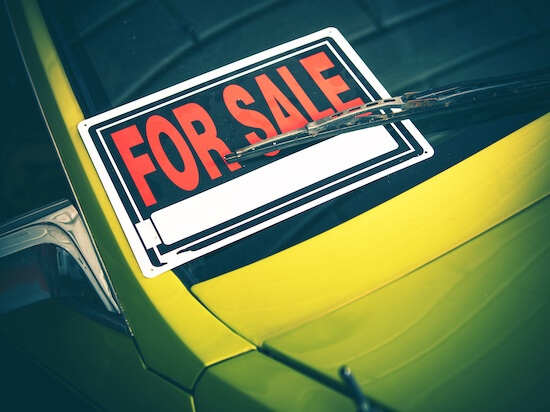 One of the biggest benefits to paying cash is the negotiation power, although it's not 100% foolproof as in some situations cash doesn't lower the price. But for the most part, paying all cash allows you to bring the price down. There are no approval processes, no credit checks, no and no financing complications along the way, making for a more seamless experience.
Cash buyers don't go for extras, so dealerships aren't too open to haggling
All-cash car buying deals are smoother. But if you found your preferred vehicle at a dealership vs. private, paying cash allows for less markup for the car dealer so less wiggling room.
Typically, less drivers come in with pre-qualified financing from their own banks, instead the car dealership can offer a variety of auto loans from their preferred list of lenders. This allows more for more profit since they can mark up the APR. The financing application also lends itself to upselling. Car buyers may opt for long-term service contracts, warranties, upgrades, customization, and plenty more add-ons.
SEE ALSO: WHICH VEHICLES LAST THE LONGEST
Paying all-cash gets you a better price when buying from private individual
Credit building: An auto loan is a chance to get a better score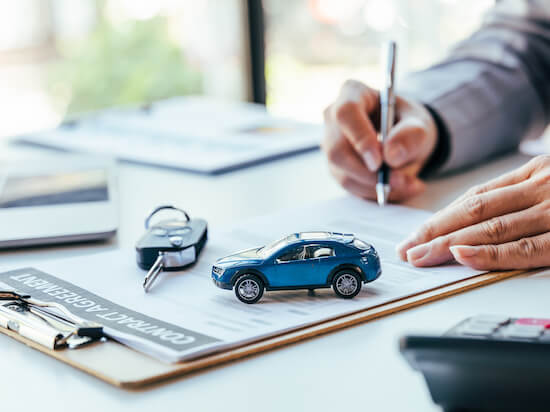 Americans require good credit for purchasing power. From renting an or buying a home to shopping via credit cards, financing appliances to anything else for that matter. Getting approved for an auto loan can help you build good credit since making regular payments on time is an important part on credit building. It will assist you across many factors. Financing adds to your payment history, debts owed, length of history since most loans are for multiple years, and even credit mix.
If you pay your auto loan every month, the amount shows up as "current" or "paid as agreed" on your credit report. Since payment history has the biggest effect on your credit score, (35% according to FICO) these statuses greatly affect your credit. Remember, it could take up to a month after you finance your car for your loan to show up on your credit report.
An auto loan is considered an installment credit type since you pay a fixed amount each month and it's regularly scheduled
When you're buying your car may influence your decision
They day timing is everything, and it seems like this applies to car buying as well. Depending on when you buy, discounts and incentives may be more available swaying to buy new versus used.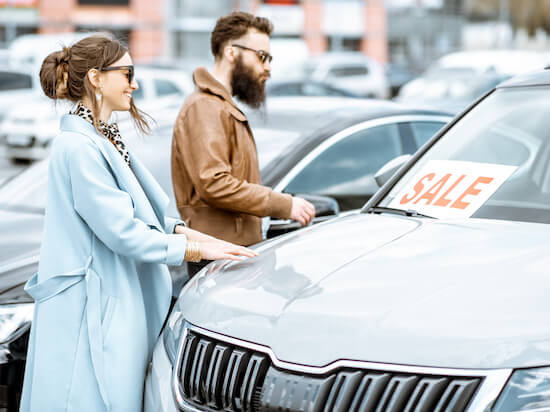 U.S. News & World Report, May is ideal for purchasing a vehicle. Auto shows are over and the newest vehicles are making their way to car dealer lots and showrooms. In turn, dealers have to make room for the newer models, and get rid of older inventory. There's only so much space! That's your chance to score a good deal on your preferred model. The end of May is also Memorial Day which is also a great time to score deals.
October through December lends itself to better auto deals since Thanksgiving and the New Year are around the corner
Now you decide: cash or financing
Paying all cash versus getting an auto loan is truly a personal decision since it involves various and unique factors. Do you have your eye set on a specific car? What's your financial situation? How's your credit sore since that'll determine interest rate? Do you prefer to buy via car dealership or private individual? And so on. Do your research and choose the path that's right for you!