A global pandemic, global warming, a global chip shortage, what a time to be alive! Or more accurately, what a time to make some coin on your gently used (but fiercely loved) car! Used vehicle prices have gone up tremendously over the last year. In fact, iseecars.com says the average used car price soared to over 32% in June alone (compared to 2020). That's a whopping $7,583 hike!
Use eTags© to Quickly Complete Your DMV Service. Renewals, Title Transfers and More, All Online!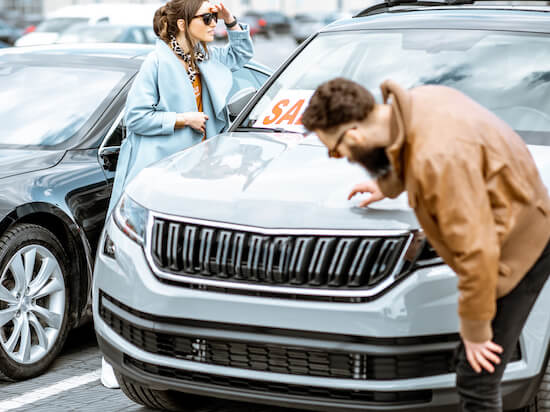 By November this year, Cox Automotive reported the average used vehicle listing price was $27,569 – up over $400 from October. This isn't great news if you're desperately in need of some new wheels. But it is phenomenal news if you're looking to sell your vehicle! It's a seller's market, friends! It's time to make some dough! Read on to find out how to maximize your earnings and fast, by selling your used car!
Used car prices are surpassing their new car purchase price
What are you driving?
Now, not all vehicles are created equal when it comes to the dollar amount. If you're selling your Honda HR-V or a Toyota Prius, these and similar models haven't been affected greatly by the 2021 price hike. Don't count these brands out totally though, since there's no inventory of cars for sale in general! Globally there are over 11 million less vehicles produced this year (AutoForecast solutions) not to mention over 57% of vehicles don't last longer than 10 days on a dealership lot. Car sales are fast and furious this year!
You may not get rich from selling off your Hyundai, but depending on the condition and demand, you might be able to get some bucks! However, there were plenty of car brands and models that came to show out! Check out this list of the "top 5 most wanted used cars." If you drive one of the following cars, it's maybe time for a "For Sale" sign!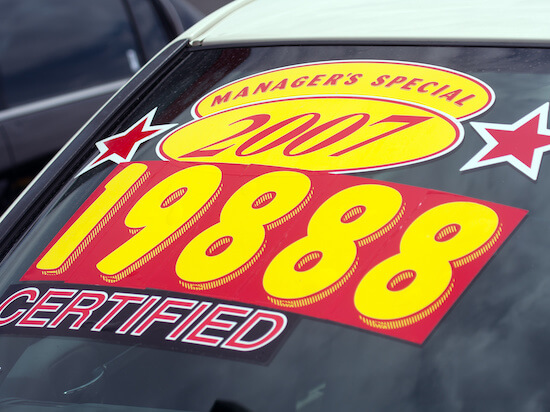 Nissan Leaf electric car

: last year this cute, environmentally smart car sold for around $13,500. If you're looking to sell it now, you could snag almost $20 grand!


Mercedes Benz G Wagon:

this is a fun one!. The average car price rose 46% for the infamous "G-wagon." That's over $50k bringing the average used car price to $158,835! The kicker is, a brand new G wagon will only run you only about $131,750


Chevrolet Camaro:

fast with flare! Demand for a beauty like this is high whether new or used. On average, one of these babies second-hand can be as high as $36,000! That's 45.1% more than last year!
Lincoln Navigator L: Did you know that the "L" stands for long wheelbase? The Navigator L is 221.9 inches long. The demand for this beast of a truck is about $20,000 more than you might've been able to sell it for last year.


Ram 1500 Pickup:

the Ram is said to be one of the more fun trucks to drive! It jumps high and lands with no damage! They're highly favored right now, so if you have one in good condition, operating at peak performance, you'll get a good $40,000 for it! That's a massive 42% jump from last year's numbers!
Microchips run many features in modern cars like touch screens and blind spot technology; the shortage resulted in less car manufacturing so less car inventory
There are a few different ways you can sell a second hand to make some money. The value of your car will be different depending on which method you choose. Check the value of your vehicle by using websites like KKB.com to start. Knowing what your car is worth, to begin with, will help you decide what avenue to take if you want to sell it.
Trade your vehicle in to a dealership
One option is to trade it. The magic word here is convenience. You won't have to list or sell the car yourself, or even pay someone else to do it. It's a short (ish) and sweet(ish) process and once it's done, it's done. You won't be inundated with phone calls or emails from sales people.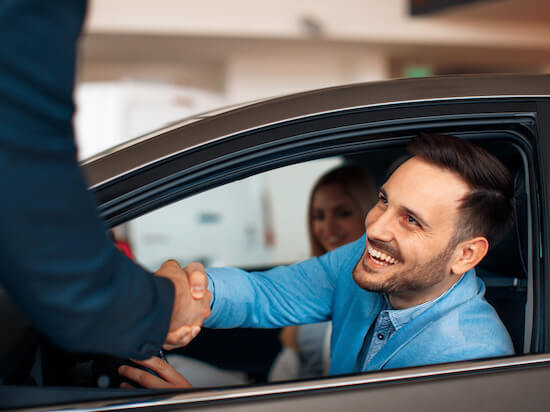 These days, when you walk into a car dealership, there's even very little, if any, haggling that goes on. The car salesperson will give you a quote based on the condition, and details of the vehicle. You can choose to accept it or do some research to see if there's a better offer out there! This is also a good option if you're still paying a loan on the vehicle.
If you happen to be in a unique situation where your car is still worth more than what you owe, you're golden. The key is going to be making sure to get a good deal on another vehicle. That might prove a bit challenging in today's automotive climate.
Sell your sedan, SUV, or pickup yourself
If negotiation is your thing, you may be able to get big bucks for your vehicle. You can sell locally or online. You'll put in more time and effort into this method but like anything else, you get out what you put in. You get to be more choosy with offers and even better if you aren't pressed to sell! If you're able to vet each offer and only accept one when it's exactly right, the better off you are.
A little advice, it's easy to get caught up in the personal matters of your buyer's life and you may even find yourself slashing prices a bit just to be nice. Instead, something more productive you can do to help is to assist your buyer in getting the title to their new vehicle transferred. Recommend they go with a safe and reliable option like eTags.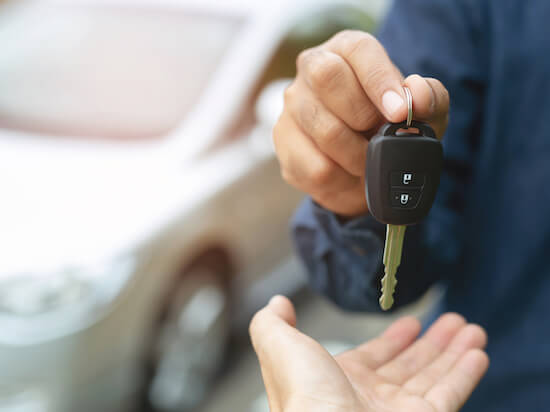 The title specialists are experts at all things auto! If you live in one of the seven states of service, a title transfer and registration is right in their wheelhouse. Even if you don't, the folks at eTags can surely point you in the right direction! If you're tough but fair, have the time, and don't absolutely need the money right away, consider selling the vehicle yourself… especially in this automotive market!
Get instant cash with an online dealer
The benefits of this one are all in the name! Instant cash! If you need your money and you need it now, this is all you! This option is something like a hybrid of the first two choices. It's not quite a dealership, but it's quick and easy with no obligations. Much like when you sell it yourself, you would get your money right away.
The shortage cost the global auto industry about $210 billion in lost revenue in 2021, according to AlixPartners
You just need to find the participating local dealer to determine the pickup or delivery of the vehicle along with payment. KBB.com offers this cool service. Check out their website for more information on what to expect using their Kelley Blue Book Instant cash offer. Some other reputable sites that offer the service include Autotrader and eBay motors. Do some research because each site comes with its own unique offerings.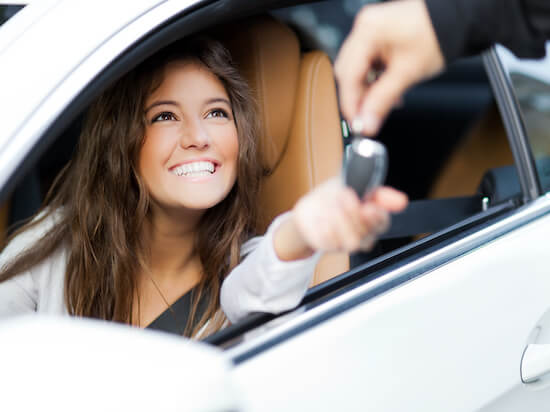 There are other types of online car dealers that operate much like a traditional dealership, except of course, it's a digital experience. Some can be followed by an in-showroom if you prefer to deal with a person. Some popular websites are Vroom, Car Gurus, Cash For Cars, and Edmunds.
Pro Tip: Offer up the vehicle history report, highlight how often fluids were changed, and tell the buyer if the vehicle has ever been in a reported accident
There are a couple of need-to-knows and best practices to talk about. Let's talk about paperwork. Make sure you have your title. It's illegal to sell a car without a title in most states. If you can't find it, go ahead and look into getting a duplicate or replacement title with eTags.
SEE ALSO: CAR BUYING-DEALERSHIP OR PRIVATE SELL
Get her ready to sell
In addition to the vehicle title, gather any service records and vehicle history reports you may have. Even the oil changes matter. You're probably thinking, who keeps their oil change records? You'd be right! Not many do. Your mechanic could probably print a record of your visits. It's certainly worth it to ask. The more upfront you can be about how well you've maintained your car or even any accidents it may have been in, the better. People always appreciate transparency above all else.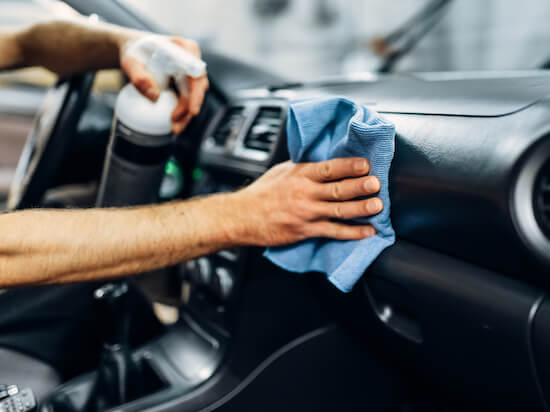 Lastly, get the car all cleaned up. Repair any minor dings or scratches. A cracked windshield or squeaky brakes. You could always sell the vehicle "as is," but fixing the small things will get you the most bang for your buck. Once you've done all the research and restored that Camaro to her former glory, all there's left to do, is to do it!
Use your research and the current state of the (sellers) market to price your car. Highlight all of the positives, like maybe you just got some new tires or replaced the battery and keep it real about any shortcomings. If you time it just right, you should be able to make some change by selling your used car! Wishing you much luck and prosperity! Happy selling!