Disposing of your assets upon your passing is a hard thing to think about. That's why many people keep pushing back the prickly task year after year.To make things official, it involves courts and endless paperwork. In fact, in Maryland, the procedure for leaving your vehicle to anyone other than your spouse was quite antiquated. You'd fill out a form, VR 471, and kind of just hang on to it until you've passed away. Then your beloved friend or family member would take that form and the title to the Maryland DMV (MVA) and stake their claim.
Use eTags© to Quickly Complete Your DMV Service. Renewals, Title Transfers and More, All Online!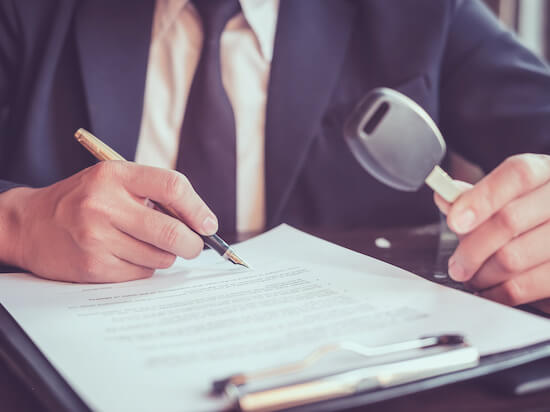 This VR 471 process meant you couldn't change your mind and designate another beneficiary, or even decide to sell your car. But in 2018, that all changed, and you can designate a beneficiary right on the Maryland vehicle title, without any extra documents or added legwork. Just add the name of your beneficiary under your signature. Thank goodness there's an easier way now!
What is TOD ?
TOD stands for Transfer-On-Death. Basically, while you're still alive, you can designate someone to be the beneficiary of your Maryland vehicle title. When you think about it, it makes sense. After all, you can choose a beneficiary for other important documents in your life, like a life insurance policy or a trust. Why not your vehicle if you wish to pass it down to a specific person, or even business entity.
The designation of a beneficiary doesn't affect the ownership of the vehicle until the owner has passed away
A TOD designation makes it simple, and headache-free. Luckily, the Maryland DMV has made it a lot easier to designate a beneficiary right on your vehicle title itself! And you can even do it online directly with the state. Adding, deleting, or changing a beneficiary costs $20.00 and will void any previous titles.
No courts, no probate, no problems!
Since your Maryland vehicle will transfer right over to your designated beneficiary, it won't be considered part of your estate. It separates the car from other personal property that might be caught up in legal proceedings even when there's a will! This is a huge relief for your loved one who will take your car on as their own!
SEE ALSO: Vehicle Emissions Testing In MD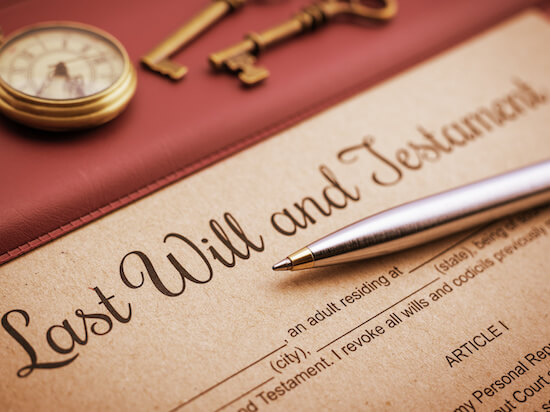 They won't have to go through probate (legal process to verify if will is valid) or provide the Letters of Administration, which was previously required. It's certainly a much smoother process. In fact, all you need your title number, Maryland driver's license or ID number and date of birth to complete assigning the heritor.
Go over your beneficiary designation regularly and update them as needed; major life events, such as births, deaths, marriages, and divorces might mean you need to make changes
A few important notes and caveats
The vehicle title must be from Maryland. Also, you must solely own the car. It's okay if there's a lien on the title and payments are still owed. When your beneficiary transfers the title, all liens (your car note!) need to be satisfied, or a letter of permission from the lienholder is required to change the ownership.
Remember, nothing changes with ownership until you're deceased. You can change or even remove the beneficiary at any time. A good tidbit for your beneficiary to know is while an inspection is usually required to transfer ownership in Maryland, it won't be necessary if they're immediate family members such as a spouse, parent, or a child. Your inheritor will need your death certificate and might be subject to an administrative fee when they make the title transfer.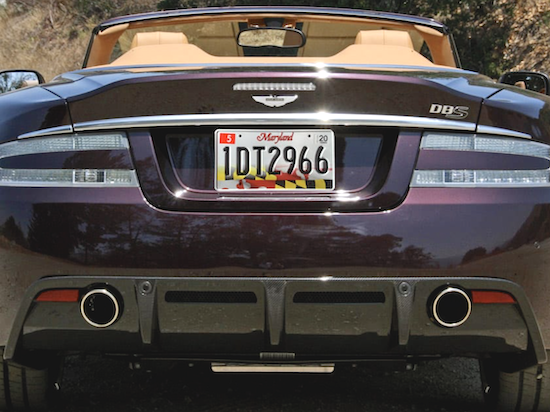 Family gets another perk! The registration may be transferred if the vehicle is meant for a member of the immediate family. All other transfers require new registration Maryland license plates. Only one beneficiary can be named; which can either be an individual or business entity. The vehicle owner can cancel or change beneficiary at any time without their consent. They can even decide to sell the vehicle without the heritor's consent.
Inheritor and beneficiary can register vehicle online
Here's some advice to pass on to the recipient and inheritor of your vehicle. After it's all said and done, they'll need to transfer the title to themselves to become the official owner. They can avoid long lines and hassles at the Maryland MVA by completing the transfer online with eTags. With great benefits like downloadable, digital copies, multiple payment options, and friendly service- it's worth checking out!
Plus, the vehicle can be registered at the same time, so they can complete the title transfer–a one-stop shop! One of the best perks is the customer service experience! Sometimes the MD DMV is swamped and answering phone calls is not a top priority. Your beneficiary can always get through to knowledgeable, friendly agents at eTags.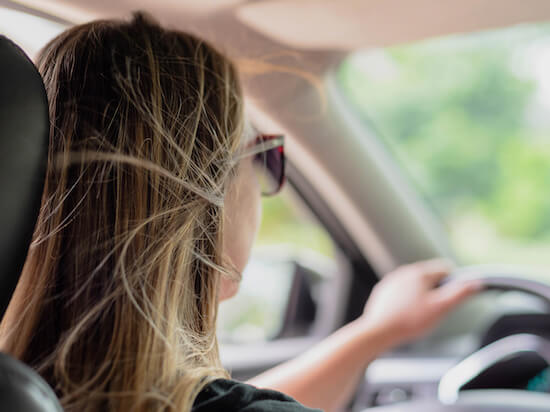 There may be tax implications involved when designating beneficiaries, consult with an attorney
One thing's for sure, times can be tough after the loss of a loved one. Designating a beneficiary in black and white, on your title can certainly provide some relief to those who will look after your affairs when you're gone.