BMW owners, Audi drivers, and others with luxury car registrations most go for premium gas at the pump. The misconception goes: if you have a luxury vehicle you need superior gas… even if your car doesn't require it to perform on the road. Premium gasoline has an octane level of 91 or greater. In the U.S. the most common versions are 91 and 93, typically called ultra or super ultra.
Use eTags© to Quickly Complete Your DMV Service. Renewals, Title Transfers and More, All Online!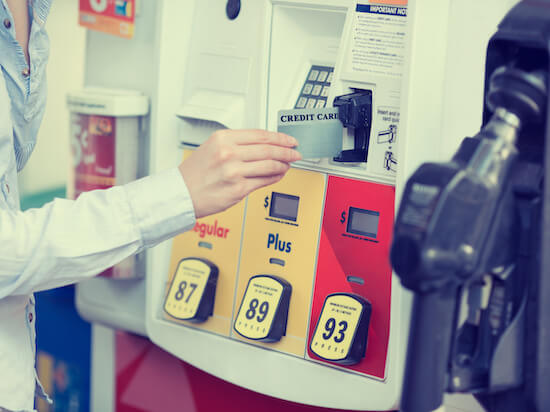 If your owner's manual suggests filling up your tank with premium gas, then your car requires it. Mostly because if operates best on high-octane fuel. Cars requiring premium gasoline have performance-driven parts such as turbochargers, and high compression engines.
Premium gas is a higher grade of fuel, and can cost as much as 50 cents more per gallon
Regular gas can be unstable under pressure and high heat, so it can ignite and "pings." Over time, this pinging can damage. A higher-octane rating means more resistance to knock, the early combustion of the fuel-air mixture that causes cylinder pressure to spike. In other words, the car drives best with premium gas.
The Nissan Maxima, GMC Terrain, Fiat 500X, and Jeep Renegade all require premium gas
Not all Audi's and Lexus' require premium gas
If you drive an Audi 3 or a 2014 Lexus ES 350, you can save at the pump. These luxury vehicles don't require premium grade gasoline. You can fuel up with regular gas. In fact, the 2014 Lexus RX 350 which you can find under 20,000 these days, also used regular gas. The RX 350 is one of the most popular Lexuses, believed to have pioneered the luxury crossover segment.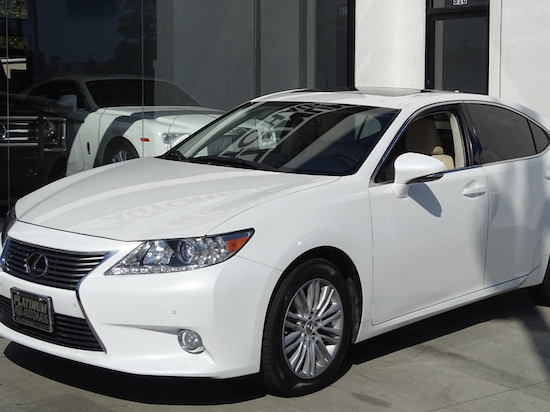 The non-turbo Audi TT runs smoothly on regular fuel too, but if you drive a 2015 Audi A4 or S4, a 2015 A3 or S3 Audi cabriolet then make sure to fill up with premium gas.
SEE ALSO: HOW FAR CAN YOU GO AFTER THE GAS LIGHT COMES ON
The Lincoln 2014 MKX and MKC used models both use regular fuel at the pump
Pre-owned Cadillacs that use regular gas
Used Cadillacs, such as the 2013 ATS model don't need premium gas. The thrilling ATS is a compact luxury sports sedan that was meant to compete with the BMW 3 Series and Mercedes Benz C Class luxury vehicles. The Cadillac ATS has three different engine options; only the turbocharger required premium gas. The four-cylinder and V6 engines run smoothly with regular gas or 87-ocatne fuel.
The 2012 CTS sedan model is another Cadillac luxury vehicle that doesn't require premium gas. Regular gas will do just fine. With proper maintenance the Cadillac CTS engine can last over 150,000 miles. Original price for the CTS was over $35,000. Today you can find one for about $10,000 to $15,000.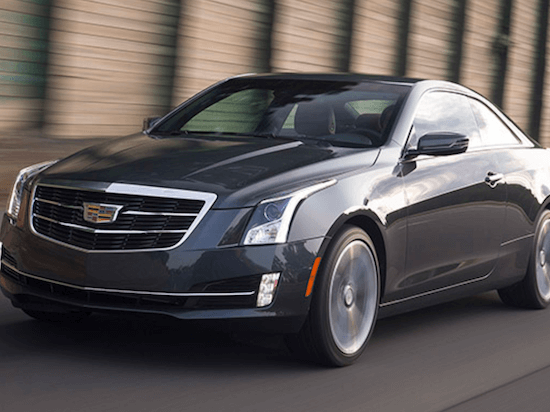 The V6 2015 ATS coupe, 2014 ATS sedan, CTS sedan plus coupe models, 2014 XTS non-turbo, and 2014 SRX are all used Cadillac models that use regular gas. No premium price at the gas pump for these pre-owned luxury vehicles.
Pre-owned muscle cars that use regular gas include the Chevy Camaro, the Dodge Challenger plus Charger models, and the Ford Mustang
Used luxury Buicks that run smoothly on regular fuel
General Motors' Buick have plenty of pre-owned luxury vehicles that use regular gas. The 2014 LaCrosse is one example; it has leather seats, upgraded telematics, active shutters to reduce aerodynamic drag. The luxury sedan had a price tag of over $34,000 just seven years ago. The 2014 Regal, the Verano, The Enclave, and Encore, are all upscale Buick models that use regular gasoline.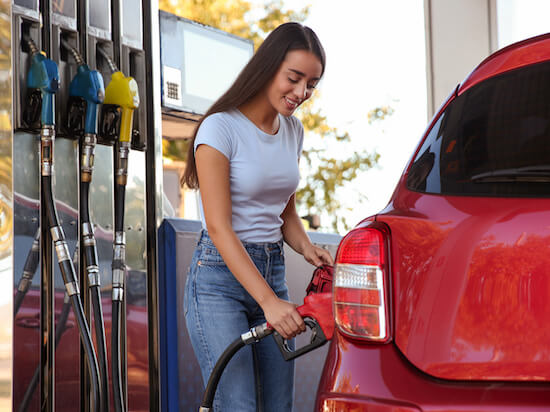 Some specific pre-owned Bentleys, BMWs, and Infinitis perform very well with regular gas. With just a bit of research online, you can find out the details, and choose the right vehicle for you and your wallet. There are even Land Rovers and Jaguars that don't require premium gas.
Which fuel grade do you use at the pump for your vehicle?