Time to sell your car, pickup, or SUV? As the seller, there are a few things you need to take care of paperwork-wise so your buyer can request a title transfer and you can be free of any association with the vehicle. So once sold, none of the parking tickets, tolls, registration, or accidents will be connected to you, the seller.
Use eTags© to Quickly Complete Your DMV Service. Renewals, Title Transfers and More, All Online!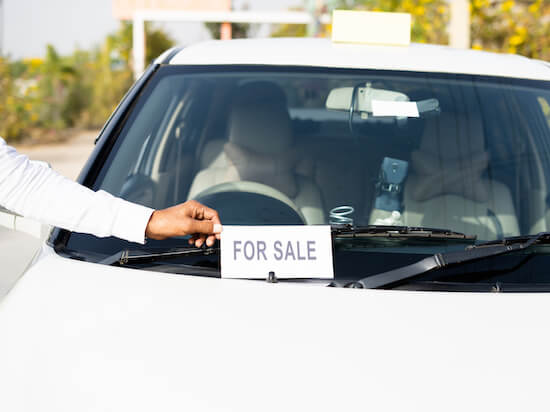 Assign the Louisiana car title
Fill out the "assignment of title by registered owner." Make sure you include date of sale, price, and a notarized signature on the title. If there's no space on your title for this info, you can give your buyer a bill of sale (notarized). If you lost your car title, you must request a duplicate title in order to sell the vehicle. Then assign that duplicate to your buyer.
SEE ALSO: SELLING YOUR CAR IN LOUISIANA, BUT LOST TITLE? GET A DUPLICATE!
File a notice of transfer
When you sell you private vehicle in Louisiana, it's important to file a notice of transfer vehicle known as form DPSMV 1967 with the LA OMV. To complete the notice, you need the details of the vehicle you're selling: VIN, model, year and the like. You also need to provide your personal information such as name, address, driver's license number, as well as the car buyer's info, plus sale price. Then mail in the Notice, or submit online.
Once completed, your OMV record will be immediately flagged indicating that you sold the vehicle. But, the vehicle ownership won't be legally transferred until the new owner applies for a new title in their name through a title transfer. Buyer has 40 days to get new title; eTags can help with a Louisiana title transfer online Form DPSMV 1799.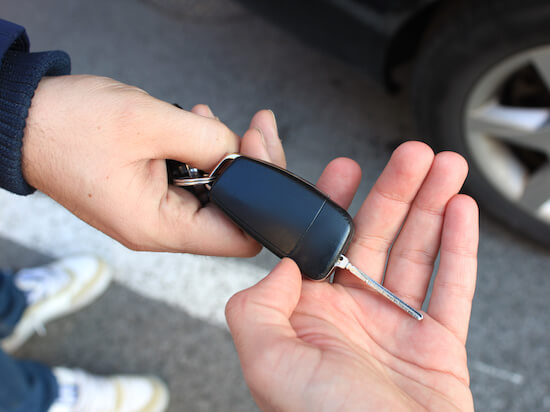 Louisiana odometer disclosure
Seller and buyer must complete a Louisiana odometer disclosure statement, unless the vehicle sold is older than 2010 model. Both federal and state law demand that drivers state the mileage at the time the car is sold. Failure to do so or false mileage may lead to paying a fine and/or imprisonment. Both seller and buyer info and signatures are required.
For a vehicle sale through December 31, 2030, any vehicle of model year 2011 or newer requires an odometer disclosure. Starting on January 1, 2031, any vehicle that is less than 20 model years old will need one.
Don't forget to remove your license plate; the buyer will have to register the vehicle when transferring title.