Maryland first required its residents to register their vehicles in 1904. 644 applications were issued that year in Annapolis, MD, according to the Baltimore Police Museum. The vehicle owner was required to pay one dollar to the secretary of state. Drivers provided their own makeshift tags, mostly painted on car or on attached leather flaps, until 1910, when the state started issuing plates. Today, MD asks drivers (of most vehicles) to display two license plates, with one sticker on the rear plate.
Use eTags© to Quickly Complete Your DMV Service. Renewals, Title Transfers and More, All Online!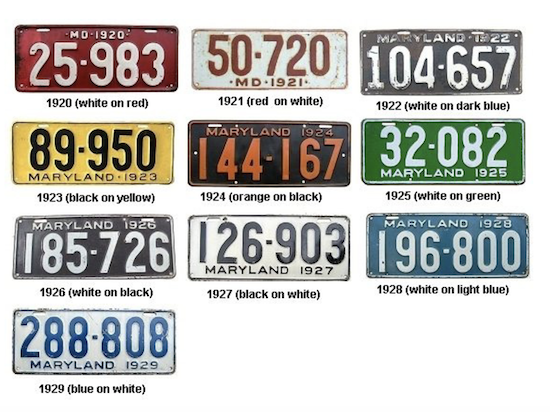 Motorcycles, trailers, tractors, and historic cars don't require two license plates in Maryland
License plates and stickers can get damaged, lost, or even stolen over time. You may have to replace one or the other, possibly both. There are a few ways to do that, starting with an in-person visit to an MVA full-service office. You can also mail in the request and paperwork to the Mail in Registration Unit in the Glen Burnie office Maryland 21062, or walk into an MVA licensed tag and title storefront. You can request your substitute MD license plates and/or sticker via Form VR-009.
SEE ALSO: 6 TIPS TO REGISTER VEHICLE FOR THE FIRST TIME IN MARYLAND
There were about  5 million registered vehicles in Maryland as of June 30, 2021 according to MVA with 794,713  registered in Montgomery County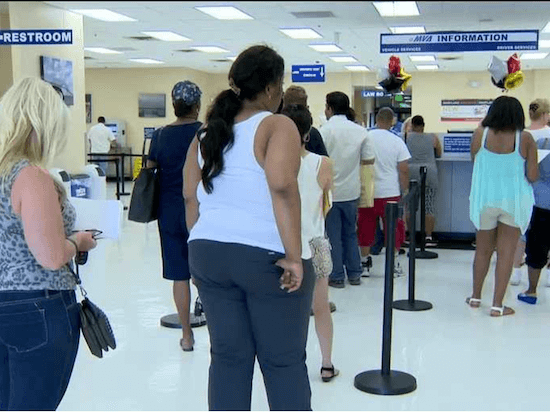 Of course, the most convenient way to replace your MD license plate or sticker is online with eTags. No visits, appointments, or hassles. No police report needed to order a replacement plate. A few clicks via computer or cellphone to specify what you precisely need. Plate or sticker? eTags will ask you for your vehicle's VIN (number) and license plate number, plus where would you like the tag/sticker to be shipped to.
If you don't properly display either your front or back license plate in MD, you can expect to pay a fine of $70.