When you think of impaired driving, you probably think of alcohol and illegal drugs. But driving under the influence can be a result of taking over-the-counter drugs or prescribed medication, even with the right dosage. Why else would prescription labels include a warning about operating heavy machinery? A variety of legal meds have side effects, and some can alter a driver's ability to be safe behind the wheel putting themselves and others at risk.
Use eTags© to Quickly Complete Your DMV Service. Renewals, Title Transfers and More, All Online!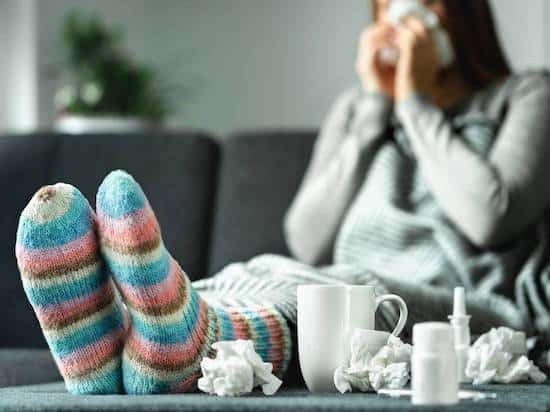 Cold and allergy medicine that you can find at any pharmacy, prescribed drugs such as anti-depressants, and opioids can have serious side effects. From drowsiness to blurred vision, from nausea to fever, from migraines to dizziness and weakness, these can all affect a person's reaction time when driving. Drug-impaired driving is illegal nationwide, but past studies have found that, at any time, there's at least 10% of drivers under the influence of prescriptions and over-the-counter meds on the road.
Prescribed medication such as opioids and other pain killers, sedatives, anti-depressants and muscle relaxing drugs have been associated with higher crash risk. These drugs can affect coordination, motor skills, alertness and focus. That's why if you're driving is impaired in any way, you can be arrested for driving under the influence aka DUI or Impairment DUI. Just like you would if you drove drunk.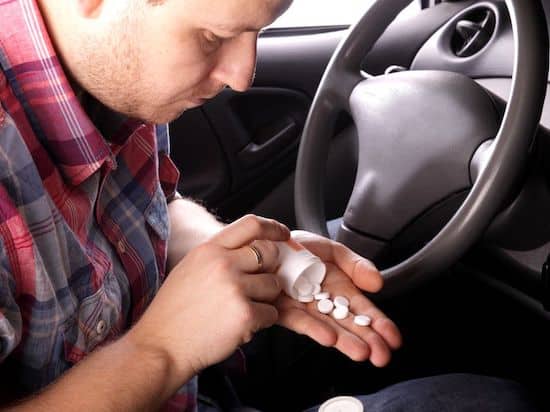 In 2018, the National Highway Traffic Safety Administration launched a campaign called "If You Feel Different, You Drive Different," to really highlight that you can be driving impaired from legal meds. The campaign serves to educate the public about the effects the over-the-counter drugs can have on their driving. It's also a constant reminder that "impaired driving isn't a mistake, it's a crime."
SEE ALSO: HOW TO IMPROVE DRIVER SAFETY IN 50+ POPULATION
Impairment DUI laws focus on the effects that the ingested substance had on the driver, not necessarily what the prescribed medication was or how much was taken or found in the driver's system.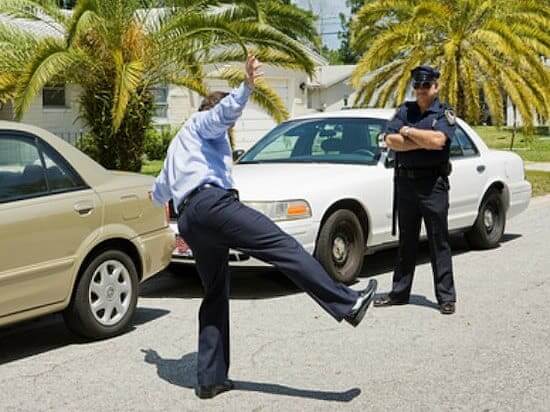 Instead, an impairment DUI consists of a field sobriety test or other signs of being under the influence. This can include erratic behavior, slurred speech, glazed or red eye, inability to concentrate/focus, and more. If there's a trial involved, the prosecution has to prove the intoxication part. Some states will require the driver to be found substantially affected, while others accept any effect, or the slightest degree as proof.