A new bill aims to electronically stop reckless drivers right in their tracks. New York drivers caught speeding six or more times would have their vehicles (speed) limited for an entire year.
Use eTags© to Quickly Complete Your DMV Service. Renewals, Title Transfers and More, All Online!

Limiting speeding drivers to 30 mph
If enacted, aftermarket electronic speed limiters would be installed on vehicles caught by automated cameras traveling over the speed limit. These speed-limiting devices would prevent cars from driving over the limit by more than five miles per hour. The bill would require the same penalty for drivers who accumulated 11 points on their driver's license within an 18-month period.
ISA technology works
In August 2022, 50 NYC fleet vehicles received active intelligent speed assistance systems (ISA technology) as part of a pilot program to help reduce traffic fatalities in all five boroughs. If successful, the plan was to use the same technology for all 30,000 vehicles of the city's fleet including cabs and parks departments vehicles. ISA technology is a vehicle safety speed-limiting feature that uses GPS information, video, and digital map to detect what the speed limit is. It alerts the driver and can intervene if drivers fail to slow down.
According to the city, it cost $80,000 to outfit these initial 50 vehicles with ISA technology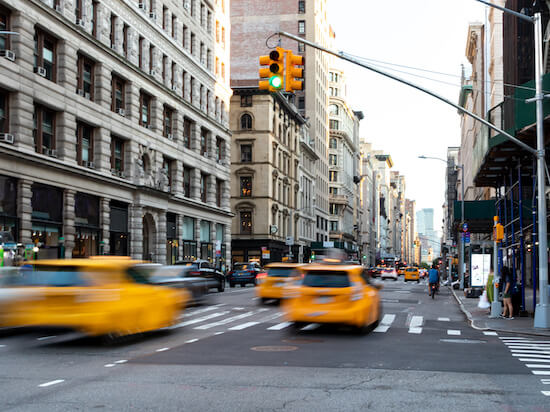 By January 2023, results from the pilot program were in. The numbers showed NYC fleet operators complied with speed limits 99% of the time while traveling a total of 133,400 miles. The program also helped reduce hard braking event by 36%. A Manhattan Senator last year also proposed legislation that would mandate similar limiters on every new vehicle registered in New York State starting in 2024.
Drivers caught by camera don't get points
Brooklyn Senator A. Gounardes says there are no consequences presently for New York drivers who regularly receive speeding violations, just about a $50 fine every time. Currently, if a law enforcement officer cites a driver with a speeding ticket, it carries points against their driver's license.
The higher the speed, the more points. New York drivers with 11 points within 18 months can have their driver's license suspended. But when a driver is caught by a camera system, and not a police officer, it carries zero points because there's no way of proving who's actually behind the wheel.
A New York driver's license is revoked after three convictions in 18 months
Speed-limiting devices are like IIDs
Sen. Gounardes says these speed-limiting devices are like interlock ignition devices that won't start the car without a sober breathalyzer result. With the passage of Chapter 496 of the Laws of 2009, commonly referred to as Leandra's Law, New York State joined over 30 states with mandatory "first offender" ignition interlock laws. In a Mothers Against Drunk Driving (MADD) state-by-state report, Ignition Interlocks in New York prevented drunk drivers (with a BAC of .08 or above) from starting their vehicle 7,162 times from 2015 to 2016.
7,780 collisions in New York City
The June 2023 NYPD Motor Vehicle Collision Report Statistics Citywide revealed there were 7,780 collisions in New York City including Manhattan, the Bronx, Queens, Brooklyn, and Staten Island. Just in the month of June, there were 1,981 motorists injured, and six killed. These numbers don't include the 1,368 passengers injured and three killed. And the hundreds of cyclists and pedestrians also affected. Speeding was the main contributing factor for 351 vehicles.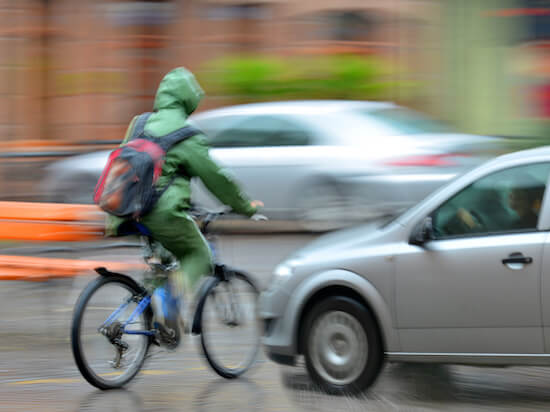 Speeding is rampant in East New York
Last year in May, a New York Times article mentioned traffic deaths in NYC have risen to the highest level in eight years in part due to rampant speeding. Since 2017, 35 people have been killed in traffic crashes in a Brooklyn neighborhood. The article revealed three dozen East NY neighborhoods have the most fatalities and injuries including Bushwick and Carnasie in Brooklyn. Jamaica, Queens, Harlem and Washington Heights in Manhattan, and Hunts Point in the South Bronx.
SEE ALSO: UNREADABLE NYC LICENSE PLATES-INJURIES, FATALITIES, LOST CITY REVENUE
A NY driver going 30 miles over the speed limit can get a fine anywhere between $180-$600 and a possible jail time of up to 30 days
So what are your thoughts on limiting the driving speed of New York City drivers?