As of July 1, 2023, Florida drivers can't buy a vehicle directly from the automaker (the manufacturer). Or even through direct online sales. Florida residents must go through a car dealership. So automakers like Ford and Toyota for instance aren't allowed to sell their cars, pickups, EVs, and the like directly to their car buyers/consumers.
Use eTags© to Quickly Complete Your DMV Service. Renewals, Title Transfers and More, All Online!
Tesla and other EV brands are the exceptions
Governor Ron DeSantis approved the Florida Senate House Bill 637 banning legacy automakers such as General Motors, blocking them from bypassing the franchised car dealers in the Sunshine State.
Tesla has fought for and won the right to sell directly to customers in Delaware and Michigan too
The new law HB 637 "Motor Vehicle Dealers, Manufacturers, Importer, and Distributors," however, evidently leaves out many electric vehicle manufacturers like Tesla. Why? Because EV brands including Tesla, Rivian, Lucid, Polestar, and more have never had car dealership agreements. In other words, they're not legacy automotive brands like Chevrolet and Ford, that have sold models through a dealership in Florida.
SEE ALSO: WHY FLORIDA DRIVERS PAY 37% MORE FOR AUTO INSURANCE

Advocates and critics of new FL law HB 637
House Bill 637 also stops automakers' ability to control what a car dealer in Florida can charge its buyers for a vehicle and prevents companies like GM and Toyota from using their excess inventory to deliver lower and better prices through incentives. Those who are advocates of this new law say the attempt to cut out the Florida car dealers would only result in higher cost and less customer service to car buyers citing warranties and repair/maintenance services.
HB 637 prevents automakers from requiring car dealers to set prices at recommended prices
The FL Automobile Dealers Association says HB 637 prevents monopolies, encourage test driving, and protect car buyers with recalls. FADA also mentions that car dealerships facilitate the title and registration process doing all the initial paperwork.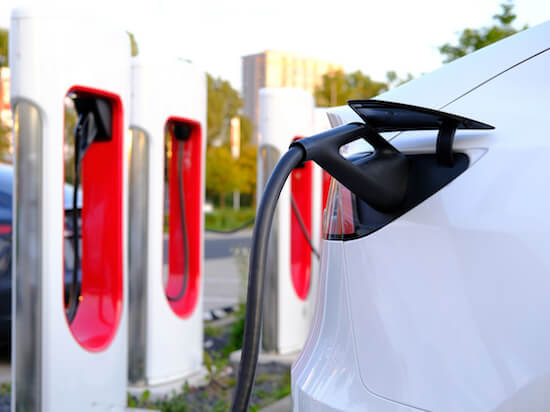 Critics just see the car dealers as a go-between, needless, superfluous intermediaries. Opponents think dealerships are just full of markups, hidden fees, and dubious salespeople. They also say it could create an uneven playing field between older legacy automakers and their newer EV-focused competitors.
FL is different than other states banning direct sales
The Sunshine State has restricted how vehicles could be sold since 1970. In 1984 Florida blocked car manufacturers from owning car dealerships, with exceptions for temporary ownership or if the manufacturer hadn't already licensed any franchises in the state. Louisiana, New Mexico, and Texas also don't allow automakers to sell directly to drivers. But Florida's new law is unique in carving out an exception for certain (EV) companies.