When you're looking to sell your vehicle, there's enough work that goes into advertising it, meeting with potential buyers, and finding the right one to pay your asking price. The last thing someone who's selling their car privately wants to deal with is more work—as in the complex DMV paperwork. The title transfer so you can transfer the ownership of your vehicle to the buyer, the release of liability forms so you're not held responsible for anything after the sale, and the list goes on.
Use eTags© to Quickly Complete Your DMV Service. Renewals, Title Transfers and More, All Online!
Last year, BMW sold the most small SUVs, while Lexus was the best-selling luxury SUV brand in California
In 2020, Toyota, Honda, Ford, Chevrolet, and Nissan were the top selling automotive brands in California. But whether you have a subcompact like the Kia Soul, a luxury vehicle like the Mercedes A Class, or a pickup truck like the GMC Sierra, continue reading for all the paperwork you need to sell your vehicle legally. Even if you have a Yamaha motorcycle, a Chevrolet Spark EV, or Winnebago motorhome, this eTags article will help you sell your vehicle privately.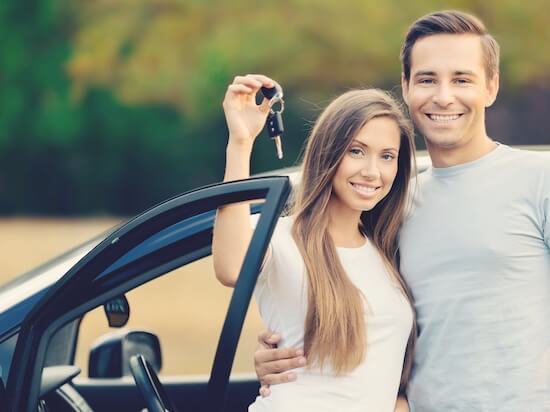 Form 1: your certificate of title also known title or pink slip
If you already have the California title for your vehicle, and you haven't lost it, then you could use that (title) to transfer the ownership to your buyer. If you have the title, you (the seller) have to record the date and sign. You may need a second signature, if your vehicle is co-owned. This signature releases the vehicle to the buyer. The buyer also has to sign the California certificate of title. Don't forget to disclose mileage.
If you don't have the certificate of title, then you'll need an application for duplicate or transfer title known as form REG 227. Both your signature and the buyer's signature will be needed.

Form 2: notice of release of liability
Once the title is transferred to your buyer, he or she will have to register the vehicle. Until they do so, it technically still belongs to the seller. Filling out a notice of release liability, known as form REG 138, protects the seller by "releasing" them from any responsibility. If the buyer accumulates parking tickets or gets into an accident for example, the seller won't be responsible.
Form 3: vehicle/vessel transfer and reassignment
This form is not always needed, since it's a multi-purpose document printed on security paper that you can only get at a DMV office. REG 262 is not available online; this form combines odometer disclosure, bill of sale, and power of attorney. The vehicle/vessel transfer and reassignment form can't be completed by the applicant. Instead, it must be completed by a third party, one that's not directly involved in the sale or transfer of the vehicle.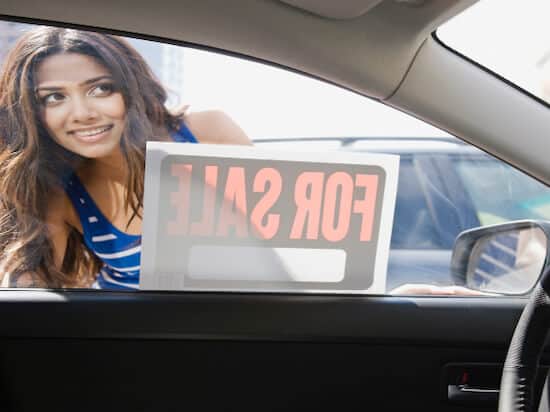 You may need the vehicle/vessel transfer and reassignment form:
• If the certificate of title is considered "noncomplying title," which means it doesn't have an odometer disclosure statement
• When form REG 227, application for duplicate of paperless title, is required for the application
• If the title is not available when the transfer of title to new owner is processed
• If there's an incorrect or altered odometer reading listed on the complying title or on form REG 397 (application for registration of new vehicle)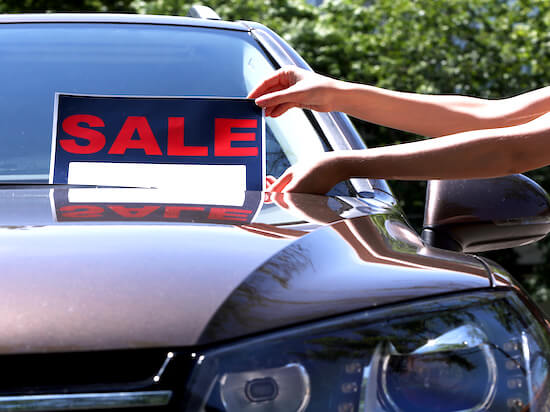 Form 4: statement of facts for exemptions
This form REG 256 isn't needed by all private sellers, but if you have a smog exemption or a name change or other specific circumstances, a statement of facts may be needed. A DMV representative or if you choose to transfer title with eTags online, will let you know if form REG 256 is needed in your case.
If an error needs to be corrected on a DMV document a statement of facts REG 256 form is needed
Form 5: affidavit for transfer without probate
If the (registered) owner of a vehicle is deceased, then you–the seller–needs to complete an affidavit for transfer without probate California titled vehicle of vessels only form and provide proof of ownership, by inheritance, of the car for sale. This REG 5 form is used when the registered owner has been deceased for 40 days or more, and the value of his or her property in California doesn't exceed $150,000. Please note, the vehicle must be titled in California.
Form 6: vehicle emission system statement smog
If you're selling your vehicle you may need to fill out form REG 139 known as vehicle emission system statement smog. It has to be signed by you and the buyer if a smog certification has been performed in the last 90 days, so the buyer won't have to get a new smog certification. But, if the buyer doesn't register the vehicle within 90 days of the previous certification, they'll have to pay for a new smog certification.
SEE MORE: IN CALIFORNIA, WHO'S RESPONSIBLE FOR SMOG CHECK BEFORE TITLE TRANSFER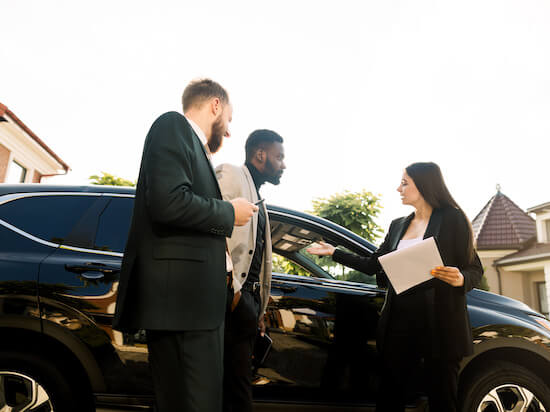 Generally speaking, a smog certification in California is required for all vehicles, 1976 or newer gasoline vehicles and 1998 or newer diesel vehicles, whenever the vehicle is sold or transferred. A private vehicle seller can be held liable for repairs if the vehicle does not pass smog certification within 90 days of the transfer. The seller will be held responsible for costs related to the smog certification and any repairs necessary to bring it up to applicable emissions standards.
Vehicles less than four model years old are exempt from this smog certification statement