In the state of California, vehicle owners are required to get a smog inspection every other year if their vehicle is more than eight model-years old. As long as the vehicle is registered in CA, this cycle of smog inspections will continue. A smog check is also required if you sell a vehicle that's more than four model-years old, unless given to family.
Use eTags© to Quickly Complete Your DMV Service. Renewals, Title Transfers and More, All Online!
Smog exemption and STAR
As of April 1, 2005, any motor vehicle manufactured before the 1976 model year is exempt from smog check requirements. It takes about half an hour to get a smog inspection. If the vehicle has passed, then the driver gets an electronic certificate of compliance that's stored at the DMV. This certificate is valid for 90 days.
There are 34 counties in California where everyone has to do the biennial smog inspection, and 6 other counties where only certain zip codes are subject to it.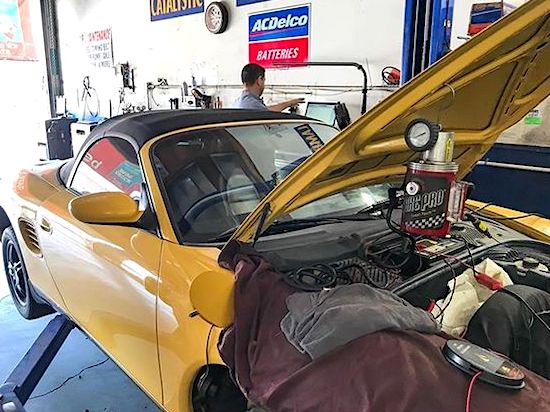 As a California driver, your CA DMV registration may indicate that you get your smog inspection at a STAR station. It could be because the car or truck you drive is identified as being more likely to emit unhealthy levels of pollutants, even if you've never had a failed smog check. It could also be completely random, also known as a "directed vehicle." In this case, just look for a STAR station near you.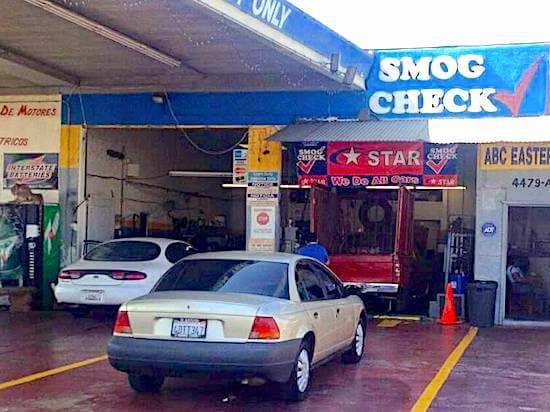 The seller is responsible for smog inspection
Section 24007 (b)(2) of the California Vehicle Code states it's the responsibility of the seller to provide a valid smog certificate before or during the sale of a vehicle. If the vehicle is already in your possession, and the private car seller didn't give you proof of passing the smog check test, try finding an amicable solution for you both. If that doesn't work out, you may have to take legal action since the California DMV won't get involved.
Motorhomes and RVs are subjected to the same smog check requirements. Motorcycles aren't.
Used vehicles are sold "as is"
When vehicles are bought and sold privately, for the most part, the transaction involves an "as is" model. The mechanical inspection, along with the paperwork and other variables that are part of the car sale, should be done in advance, before the final purchase.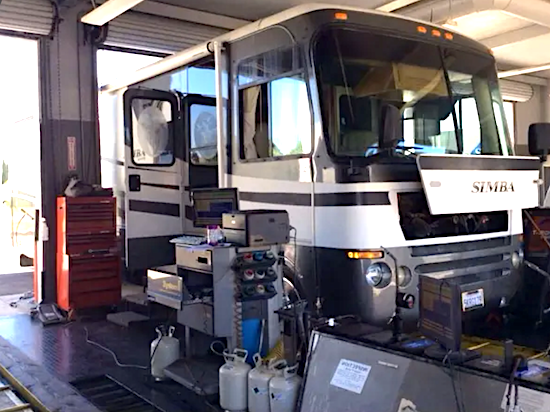 You want to make sure to get a history report of some sort to know the vehicle has been maintained regularly. Also, get a professional mechanic to verify battery, transmission, steering components, fluids, and the like. Don't forget a bill of sale for proof of purchase and transfer of title ownership.
The concentrated components of vehicle smog include hydrocarbons, nitrous oxides, carbon monoxide, and other volatile organic compounds.
Smog pre-testing is available
If you recently bought a used vehicle that's up for a smog check and you're not sure it will pass the inspection, you can go for a pre-inspection for an unofficial way to know if it will. A smog check tests emission control components, ignition timing, exhaust gas recirculation and fuel evaporative systems, and tailpipe emissions.