By the end of 2021, Lyft is bringing autonomous Ford vehicles to Miami, Florida customers in piloting program. After Ford invested in self-driving car startup Argo AI (from Pittsburgh), the automaker partnered up with Lyft to deploy autonomous hair-riding service. eTags, your online registration renewal company, discovered the plan is to deploy 1,000 self-driving vehicles in several cities over the next five years.
Use eTags© to Quickly Complete Your DMV Service. Renewals, Title Transfers and More, All Online!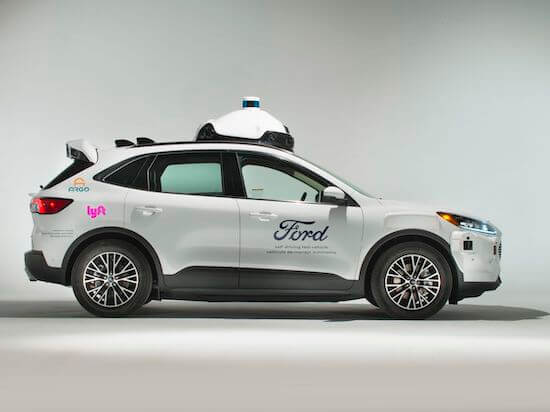 Today, Lyft has a transportation network of rideshare, bikes, scooters, car rentals and transit all in one app
The race is on for driverless cars
Florida is trying to overtake states like Arizona and Nevada in the race for driverless vehicles on the road. In the past seven years, FL passed legislation welcoming AV research and development, luring companies with prospects of lax regulation, perennial fair weather, and the ongoing upsurge of tourists and retirees. In June, 2019 Governor Ron DeSantis signed CS/HB 31: Autonomous Vehicles, an AV industry-backed bill, legalizing self-driving cars (in Florida) without a safety driver on the road.
In 2019 Lyft had 22.9 million users, but during the 2020 pandemic that number went down to 12.5 million
From Miami, Florida To Austin, Texas
Self-driving Lyft cars will start in Miami, followed by Austin next year. Argo AI and Ford Motor Company will deploy Ford autonomous vehicles, with safety drivers (behind the wheel, in case they're needed to take over), on the Lyft rideshare network. The idea is to use the trips for insights; to test technology, safety, scalability, and define what communities need these types of vehicles most.
SEE ALSO: RIDESHARE DRIVERS, HOW TO EASILY RENEW VEHICLE TAGS
Lyft recently sold its own self-driving technology unit to Toyota Motor Corp. for or $550 million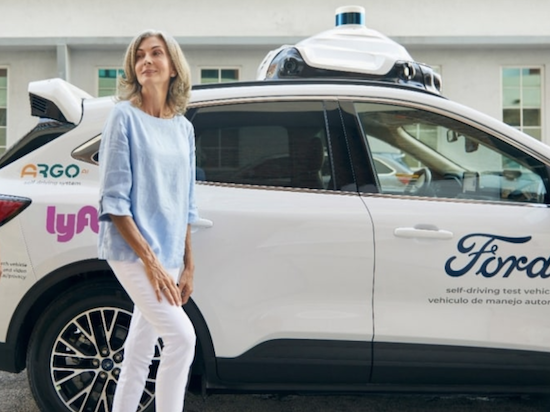 Truly self-driving in 2023
The first truly driverless Lyft cars are expected to launch in 2023. In the meantime, some news headlines reveal that the Lyft vehicles in Miami pilot will be the Ford Escape Hybrid. The automaker will fuel, clean, and service the self-driving vehicles. Argo AI will get anonymous data on passenger trips and safety incidents to help the company optimize the technology and safety aspects of a driverless car.
Lyft operates in 644 U.S. and 12 Canadian cities or towns, and has over 2 million drivers
2018-2019 saw driverless BMWs in Las Vegas
Last year, Lyft announced they've given 100,000 paid rides thanks to a pilot program with self-driving software company Aptiv in Las Vegas, Nevada. The partnership started in January 2018 as a one-week test. The program, which first started with BMW 5 series vehicles, surpassed 5,000 self-driving rides by August and jumped to over 25,000 paid autonomous rides by December 2018 — all while keeping an average passenger rating of 4.95 out of 5 stars. By May 2019, there were over 50,000 paid self-driving rides in Las Vegas.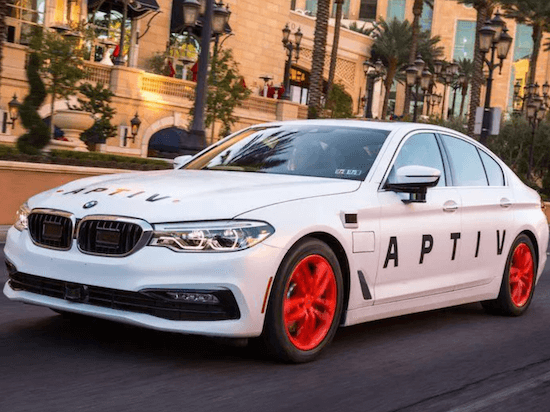 Lyft is testing routes with Waymo and Motional
Lyft already allows consumers to book rides in self-driving vehicles in select cities in partnership with Alphabet Inc's Waymo and Motional, the joint venture between Hyundai Motor Co. and Aptiv. Waymo and Lyft launched autonomous rides back in 2019 just outside of Phoenix, Arizona for example. Motional has already tested AVs in Boston, Pittsburgh, Singapore, and Las Vegas. Now, they're going into Los Angeles, California with a new operations facility in Santa Monica to support testing on public roads. They'll be using the all -electric IONIQ 5.
Would you feel comfortable in a driverless car ride?