At the time of this article, March 22, 2022, the AAA's national average for gas prices is $4.24 for regular, $4.91 for premium, and $5.04 for diesel. But there are outliers in our United States including California with an average of $5.86 per gallon and Nevada at $5.13/g for regular gas.
Use eTags© to Quickly Complete Your DMV Service. Renewals, Title Transfers and More, All Online!
A pickup truck now costs $100 more a month to drive than a year ago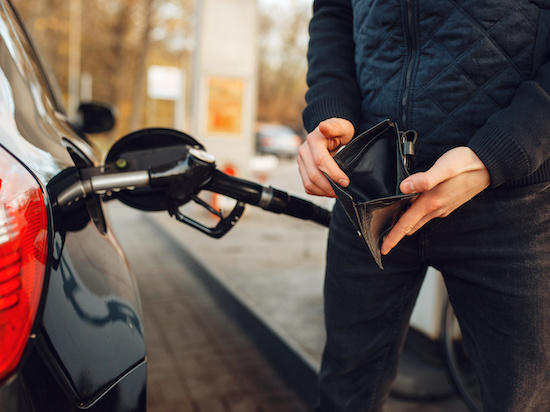 Fuming while you're fueling
The quick climb in gas prices has Americans fuming while they're fueling. From January 2021 to January 2022, the cost of regular gasoline went up a whopping 40%.
For many commuters, rideshare drivers, and anyone really that depends on their car, the change in price is disrupting their budget. In 2021 alone, the cost of gasoline rose more than a $1 per gallon on average. In early March this year, gas prices would increase 55 cents from one week to the next.
A full-size SUV driver pays about $110 more each month to operate that vehicle
Safe to say the cost of filling up your gas tank was climbing way before Russia's invasion of Ukraine. The rebounding demand as the economy recovers from the pandemic is another factor for high gas prices; roughly a 70-cents increase before the Russian-Ukraine war. Some say that the pandemic stimulus checks also played a part, adding to the inflation. While other blame the President. Surely, you some funny memes out there!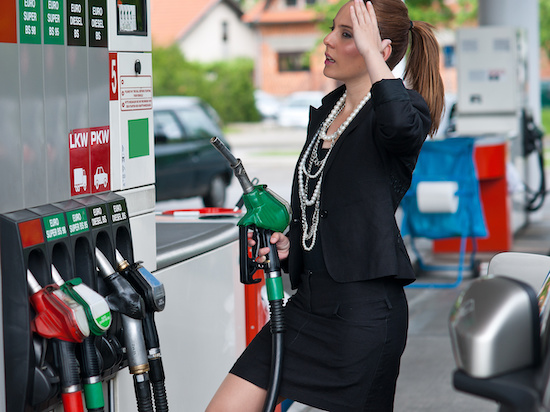 KBB Study based on "5-Year Cost To Own"
The reality though is oil trades in a global market. Drilling in America is a private enterprise, not done by the government. Thanks to "5-Year Cost To Own" data, Kelley Blue Book concluded that a $1 increase in price for one gallon of gasoline costs the average American an extra $56 per month to continue to drive. The "5-Year Cost to Own" is the total amount of vehicle-related costs you'll likely have to cover in the first 5 years of owning a car, including out-of-pocket expenses like fuel, auto insurance, car registrations plus other state fees, and vehicle depreciation.
Even hybrid drivers are affected, with monthly gas costs increasing by nearly $40 a month
For someone living on the federal minimum wage of $7.25 like in Alabama, Idaho, Kansas, or Pennsylvania, that's an extra 8 hours of work to cover the extra expense (due to the one-dollar increase)! To put this into perspective, those are substitute teachers, restaurant hostesses, fast food staff, lifeguards, personal care aides, lobby attendants and such.
SEE ALSO: MESSY POLITICS, CLIMBING GAS PRICES, FROM BLAME GAME TO WHAT'S NEXT
Kelley Blue Book's research studies various vehicle segments including compact cars, vans, sports cars, and crossovers. The research assumes that the driver puts in 15,000 miler/year. To find the average national gas price to use for the study, KBB based that number on gas prices average for 5 years to find: $3. Then researchers then made their calculations with the extra $1 cost.
KBB found a luxury, full-size crossover will cost $75 more/month at just $1 more/gallon
A hybrid vehicle costs about $76/month (when calculated with the average price of $3/gallon), with one dollar extra, it's an additional $25 per month for gasoline. If gas prices go up even more, know that an extra $1.50 per gallon means $38 more for a hybrid car driver.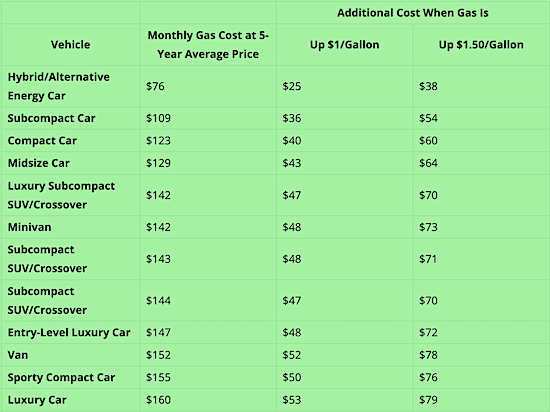 A compact car costs about $109/month assuming the 5-year average of $3, if gas prices go up only $1, the driver needs to cover an extra $36
Someone with a minivan is looking at an additional $48/month or $74 if gas price goes up by a buck fifty
An entry-level luxury vehicle is looking at the same cost increase as a minivan, but a luxury car costs $79 more per month when gas price goes up by $1.50
A luxury SUV can cost about $184 a month at the $3 average; a dollar more per gallon results in $61 more a month
If you drive a pickup truck, the one-dollar increase would mean you have $67 more to pay
When looking at the national average of all these vehicle segments, KBB concluded that drivers would pay $83 more per month if gas price goes up $1.50
For a full list of the vehicles segment, visit KBB.
Subcompact and compact car drivers are paying $54 and $60 more a month than a year ago (for gas)