The Old Line State: Birthplace of the National Anthem, home to the shimmering waters of Chesapeake Bay, and famous for its crab cakes. What else is popular in Maryland? The Toyota RAV4! It's the most in-demand vehicle in MD — a state with close to 4.5 million licensed drivers.
Use eTags© to Quickly Complete Your DMV Service. Renewals, Title Transfers and More, All Online!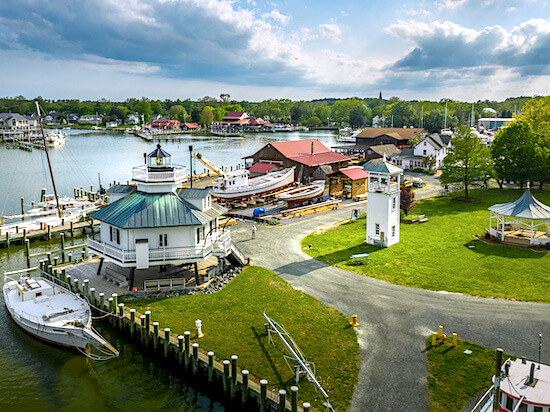 If you inherit a vehicle in the state of Maryland, there are different transactions and paperwork to execute depending on what you plan on doing with the car. Do you want to keep it? Sell it? Or perhaps even transfer it to another family member. Maryland laws ensure the rights of the deceased person's heirs are safeguarded.
Maryland's largest group of licensed drivers is now 50 – 59 years old
Let's get started with the steps to follow, depending on your specific situation (keeping or selling), then discover how to do all of it in a quick and easy way online, with customer support should you need it.
If the vehicle is jointly owned, you're the surviving owner, and you want to keep it
To hold onto the vehicle and keep it for yourself, you must apply for a new title before the registration expires. Take the MD title you have now (original) and fill out the back sections of "assignment of ownership" and "application for title and registration."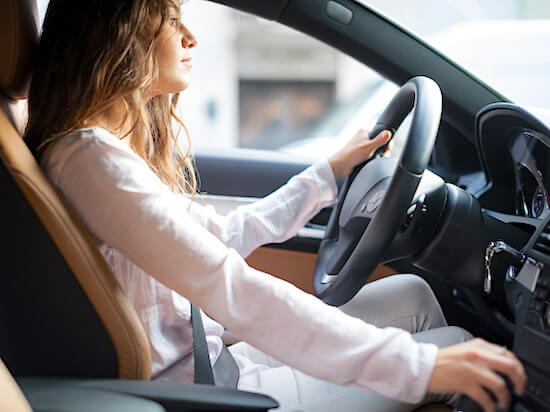 Transfer registration or get new tags
If the car, SUV, pickup truck, EV, motorcycle, or other type of vehicle is transferred between spouses (surviving and the deceased) or their children, then the current registration/license plate can be transferred in their names. Otherwise, new registration and tags are needed.
If you don't carry a lien on your car, just write "none" on the title's space provided for lien details
Lien holder, lien release and things
Also, if you have a lien on the vehicle, meaning you're still paying it off, then complete the lien details on the back of the original Maryland car title. Reach out to your lien holder for a letter of authorization, approving you can transfer the ownership of the deceased.
If the lien was released, meaning the inherited car isn't being financed anymore and loan is paid in full, then include a "notice of security interest filing" or a letter from your lien holder. Your lien holder is typically a bank, the automaker's financial arm, or other type of financial institution like a credit union. The letter must be written on your lien holder's letterhead, stating that they're releasing the lien.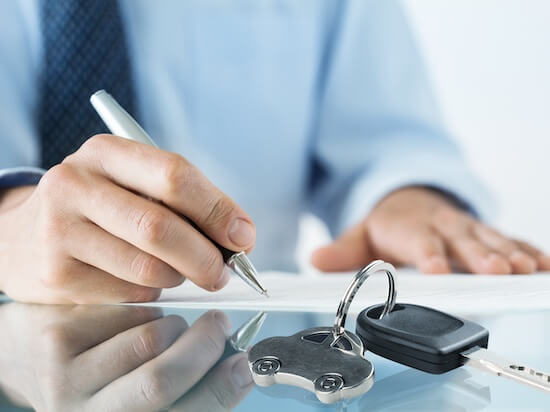 If keeping the jointly owned vehicle, you don't need a Maryland vehicle safety inspection
Death certificate and VR Forms
Remember, you need a certified copy of the deceased's death certificate or the MVA letter sent notifying you of the title transfer required to remove the deceased owner's name. The MVA letter is also known as Form VR-278 or VR-264P
If the vehicle is jointly owned, you're the surviving owner, and you want to sell it
If you plan on selling your vehicle, or even gift the car to someone else, you must transfer the ownership to them. Just like mentioned above, you must complete the back section of the Maryland title with details on the "assignment of ownership."
SEE ALSO: LAYMAN'S TERMS- REQUIRED DOCUMENTS FOR SELLING A VEHICLE IN MARYLAND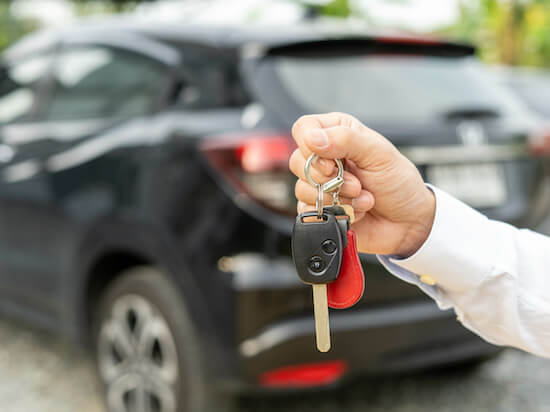 If a vehicle is given to a dealership or an out-of-state resident, you must give a certified copy of the death certificate to the buyer
Title, death certificate, and lien release
Then give the title, certified copy of death certificate or letter (forms mentioned above) to who you're selling or gifting the vehicle to. If there's a lien, then your buyer needs the lien release too. In this case, since you're selling and not keeping the vehicle, you must get a Maryland safety inspection.
How to transfer Maryland title online without going to the MVA
If you inherit a vehicle in MD, you can transfer title online and even register it with eTags. All you need is access to a computer or even your cellphone. Just follow the prompts and enter details about your car, SUV, pickup truck, or other type of vehicle. Submit the VIN of the vehicle, the owner's information (even co-owner if you have one), and address so you can get all the paperwork right at your doorstep. Both seller and buyer can you the eTags app, depending on the type of ownership transfer that takes place.