New car buying has reached a whole new level of costly investment in 2022. Right out of the gate, in January alone, buyers were paying over 80% more than the sticker price for new vehicles according to Edmunds. A mind-blowing statistic when you consider drivers in the market for a new car were barely paying 1% over MSRP in January of 2020. By 2021, we saw a modest 2.8% overpayment. What's even more concerning is that usually, January is the slowest month for car dealers.
Use eTags© to Quickly Complete Your DMV Service. Renewals, Title Transfers and More, All Online!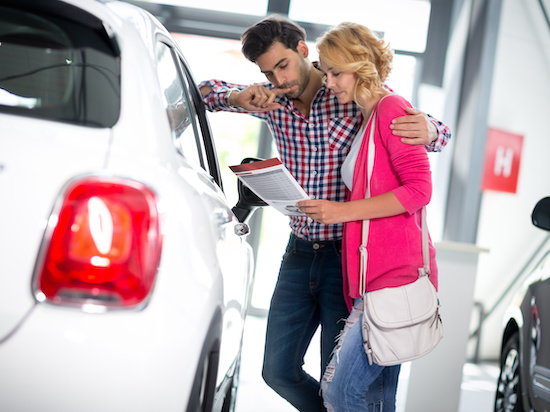 Regarding buying a new vehicle, the U.S. Bureau of Labor Statistics says $15,000 in 1935 has the same "purchasing power" as $120,554.19 today
This Jan, car buyers are paying about $728 more per vehicle
MSRP or manufacturer's suggested retail price is the original metric system for car prices. On average, these figures have been trending upward for years. But today automakers and dealers can't seem to find common ground. Automakers want to protect the MSRP, while dealers challenged with chip shortage and low inventory want greater profit margins. Dealerships like Ford have gouged the car prices by nearly 15% since January 2021. In fact, along with Ford, GM manufacturers are reaching out to dealerships asking them to stop the price hikes or else it'll cause more shortages in supply.

Buyers spent about $728 more on average on new cars in January, but prices soared way higher than those like Acura which demanded $1,700 more than MSRP. Cadillac and Land Rover top the list with the biggest over sticker price jump. Cadillacs, with an MSRP of $76, 914 had an ATP or "actual transaction price" of $80,962, meaning buyers paid a whopping $4,084 more for the classic car brand. Land Rover is not far behind with a $2,500 price hike between the sticker and the actual price paid. Brands like BMW and Volvo however, came in at or under the sticker price.
It's not only vehicle prices that are rising, the secondary costs like financing and purchasing are soaring in tandem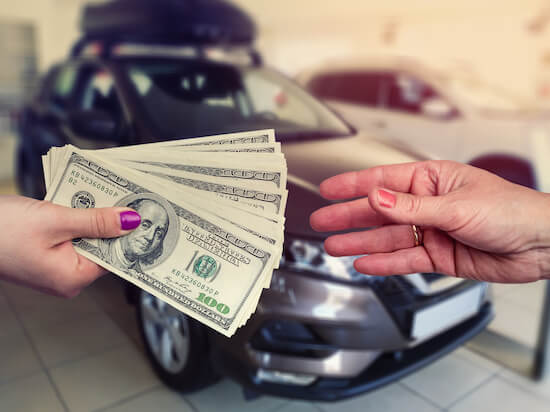 The pandemic effect also affects used cars
Car shopping is a totally different experience these days. Drivers are leaving the lots with their second and third best choices. They're forced to change their color preferences, trim options, even delivery date just to ensure they have wheels. And those who can afford it are paying a lot to get behind the wheel of their preferred vehicle. For some people, the pandemic expanded their household budgets since they've been saving up through the lockdowns and social distancing early on. So now, they're willing to pay the big bucks for what they truly want and even more so to get it quickly.
Edmunds experts recommend holding off on purchasing a new vehicle as long as possible to ensure you get what you need. Maybe a three-row minivan for the family? Or a pickup truck for the worksite? For precise car models and specific vehicle usage, it's best to wait since even used cars are expensive today.
SEE ALSO: WATCH OUT FOR THESE USED CAR BUYING SCAMS
iSeeCars.com analyzed prices of over 1.5 million new and used cars sold in January 2022 and have found plenty of models that cost more secondhand than brand new. For example, a Chevrolet Corvette in Florida cost 24% more used than new. In California, a Mercedes-Benz G-Class cost 50.4% more used than new. In Connecticut, a Toyota Tacoma cost 16.1% more pre-owned than new.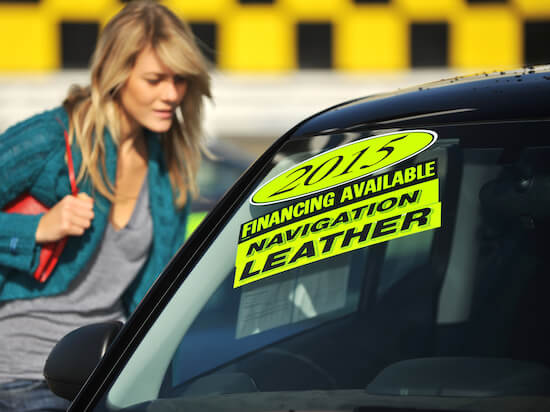 In Maryland in January, a used Dodge Charger cost 17.7% more than buying a new one
The chip shortage is mostly to blame for ghastly inflation automotive
The lockdowns, social distancing, home schooling, work-from-home and other pandemic realities created a surge in chip demand. There were plenty more products like computers, smartphones, and video games that needed semiconductor chips. During the pandemic, it was more profitable for semiconductor companies to produce these chips for gaming systems like Xbox and Playstation. So, in a time when everything is going digital, factories allocated resources to more profitable ventures like iPhones, gaming systems, and computer technology in general.
But modern car production is nearly impossible without semiconductor chips. There are dozens in every car, helping to regulate engine temperatures and stabilize suspension systems. Chips are also responsible for anything that uses a computer in the vehicle, including automatic emergency braking systems, backup cameras, and even airbag deployment systems.
Creating new factories for increased chip production could cost more than 10 billion dollars to start
At least a year or even longer to get back to normal
Ultimately, Edmunds warns it could be at least a year or even longer before seeing a more normal landscape when it comes to new car buying. Consumers should buckle up for the long ride. The ray of sunshine in this storm is that as fast as new car prices are rising, used car prices are jumping just as quickly. Trade-in values are higher than ever, so you might be able to get more than you think on your registered used car. But do your research if you're going to need a new set of wheels to replace it. 
The Edmunds car shopping site has a few recommendations to consider if a new car purchase is in your future: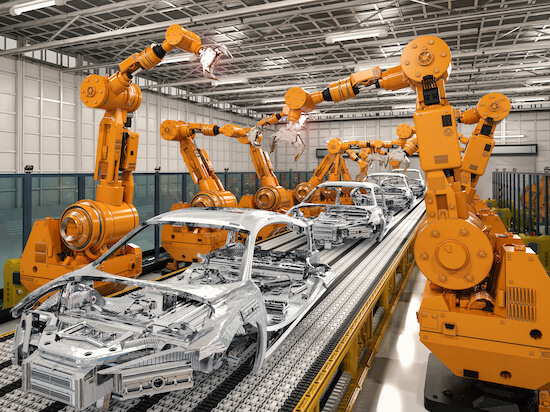 Be open-minded: you might find yourself in a "take what you can get" situation so be flexible with colors, brands, and vehicle types.
Widen the search: it might be worth it to avoid a huge price gauge to travel a bit to find your car. Just do your research and make sure the deal is solid before you take any long trips.
Think before you lease: lease incentives are few and far between these days. If you're hellbent on leasing, use a lease calculator like on KBB.com to be sure to get the best value.
Negotiating for more value: usually, before you drive off the lot, the dealership wants to sell you any and everything extra for your car. Gap insurance, tire and wheel protection, roadside assistance, you name it. If you're going to be paying over sticker price, try negotiating some of these into the deal. It's the least they can do!
Use your current vehicle as leverage: this is your bargaining chip. Shop around for appraisals and then use that information in negotiations.
Move fast: when you see something you like, go for it. If it makes (enough) sense and you can afford it, do it. The opportunity might present itself again
Although the chips are made mostly of silicon, an easily-sourced material found in sand, manufacturers need huge facilities with dust-free rooms and costly equipment.