Scammers are everywhere! Literally scamming you out of just about everything like cryptocurrency scams, credit card fraud, catfishing, you name it! In fact, Citizens Advice says four million people are scammed each year in the U.S.! It's so bad, the entire month of May is dedicated to scammer awareness, commonly known as Scams Awareness Month. 
Use eTags© to Quickly Complete Your DMV Service. Renewals, Title Transfers and More, All Online!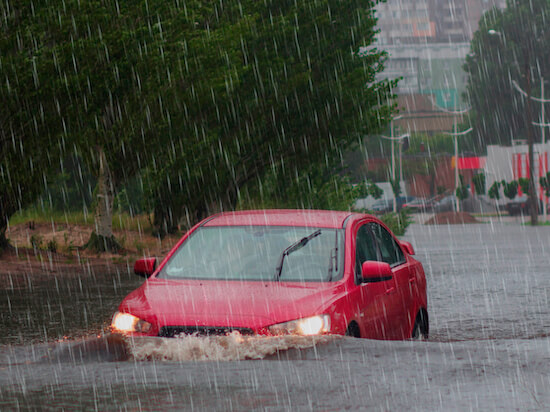 Unfortunately, a lot of scam artists are hard at work in the used car buying industry. Buying a new-to-you car, even if it's second-hand, is supposed to be a fun experience! I mean sure there are the typical stressors, like finding exactly what you want for a price you can afford. But there's no need for the added anxiety due to scammers trying to take your hard-earned dollars! 

No worries, we've got your back. Keep reading so you can quickly spot a thief and learn how to properly swerve in the opposite direction!
The NHTSA estimates about 450,000 vehicles sold with tampered odometer readings, resulting in $1 billion in losses every year
Title washing scam
This elaborate scheme involves ridding the used vehicle title of any evidence of vehicle repair after damage like floods or accidents, even after they've been declared a total loss. Liens and skipping an owner's transfer are also title washing scams.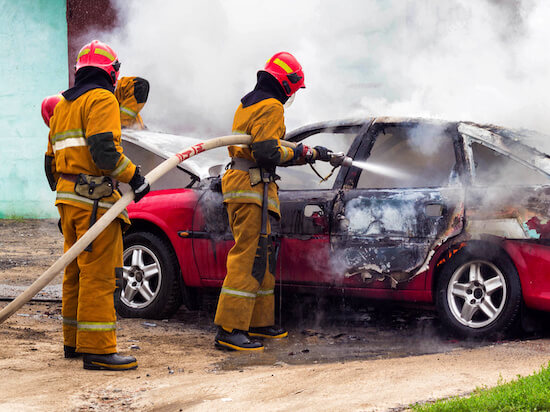 When a vehicle is extensively damaged from flooding, fire, hailstorm, or other natural disasters, the auto insurance provider may decide to call the vehicle a total loss. This means fixing the vehicle would cost about the same as the car's value. State laws require to "brand the title and registration" to indicate flaws. Essentially, the title becomes a branded title. Title washing evades those laws and scrubs the title brand off the car, to increase its value and remove attached lienholders. The scam involves taking the title (not the car) to another state and registering the title there. Since that state doesn't brand the car, the brand is removed and nothing reflects the vehicle is a salvage rebuild.
Title washing is an illegal and a way for scammers to hide the vehicle's past
Once transferred, the seller will have a clean new title to sign over to you with no knowledge of the vehicle's rocky past. It doesn't always work that easily. Sometimes the new title will still show its salvage status, but you better believe a criminal is going to try and try again. Even if that means transferring between multiple states.
How to swerve: Get the car's history report
These scammers are smart, but title washing isn't fool-proof. They can change the title, but electronic records remain. A used vehicle history report will tell you everything you need to know about the car including all accidents and repairs, down to the last oil change in some cases! You can get a report like this through websites like CarFax, AutoCheck, and VinHistoryUSA. This is a great practice even if you're buying your car through a dealership. You can never be too careful.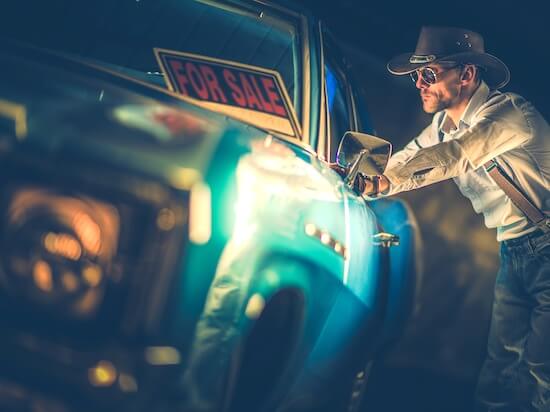 Curbstoning scam
This one is as shady as it sounds. A curbstoner has no licenses, permits, or even the right to sell you anything! The name curbstoning comes straight from the mischievous act itself. A lot of times since these "dealers" don't have a license (or a shop or lot) the deal often happens out on the curb, in front of houses or on back streets, or even in parking lots. 
A salvage title means a vehicle has been damaged severely so the insurance company is considering it a total loss and paying out on the claim
Curbstoners prefer to meet you in these shady places like parking lots or alleys to sell you what is likely a salvaged car (damage from accident, fire, flood, missing parts) hoping that you'll fall for it. The scammer will clean up his junker real nice and make you think you're getting a stellar deal! These kinds of back door deals take away certain rights that you have as a consumer. For example, most states have a lemon law that can help you get paid should you end up with a vehicle that doesn't meet safety and performance standards.

It can be tempting to use this seemingly easy, cheap way to buy a car, if you're in need of a vehicle badly. But rest assured, the problems could be tenfold later on. Curbstoners are tricky thieves who have the ability to roll back odometers and make reported vehicle damage disappear. You might be getting a salvaged title or even a title with liens you didn't know about.
You could face legal troubles (and you'll never find the seller again) or worse risk getting hurt in an unsafe vehicle. A curbstoner's goal is to sell off many cars really quickly before anyone realizes what's going on. If they can convince you that the paperwork isn't necessary, all the better. It's usually quick and quiet. If successful, they'll be off in the wind, never to be found again.
SEE ALSO: CAR BUYING–DEALERSHIP OR PRIVATE PARTY FOR USED VEHICLES
How to swerve: Beware of classified ads
A lot of times, these scammers find their car buyers on websites like Craigslist, traditional classified ads or even just driving around on for-sale signs. A good idea is to search the phone number online to see if it's associated with other "vehicles for sale"-that's enough to stop you right there, as it's likely a scam. 

But if you want to take it a bit further, give the number a call. If the person on the other end asks which car you're calling in regard to, red flag. They're probably trying to offload many (stolen or damaged) vehicles quickly. Not only should you steer clear, but if you happen to know others are being scammed by this person, you should report them to the authorities immediately. If you almost got scammed, think of how many others already have been!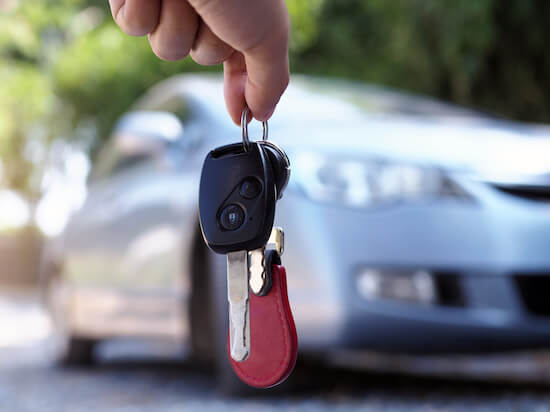 According to Forbes, gift card scams were responsible for a loss of $148 million last year since it's become scammers' favorite payment method

Gift card and wire transfer scams
This one is a gem of a scam. Unaware car buyers call toll-free phone numbers found online and maybe even through craigslist posts. The schemer on the other end says the only form of payment accepted is gift cards. Once you give up those digits, that money is long gone. These cards are untraceable and there's little that even the police can do about it!
Last year, ABC News reported a story about Vanessa Hale who responded to an online ad for a used car. She thought the purchase was protected through eBay Motors, but eventually lost $800 to a gift card scam. According to the AARP Fraud Watch Network, 1 in 3 adults said they or someone they know has been asked to purchase a gift card to pay a bill or some other obligation.
If you've been a victim of this scam, and caught on right away, try to contact the gift card company and explain what happened. There's a chance they may refund the money as this is a known problem. It's a long shot, but certainly worth a try.
Watch out for the lowball price scam! After a few hours at a dealership, you're informed that the manager can't get you approved for that low price and tries to sell you something above your budget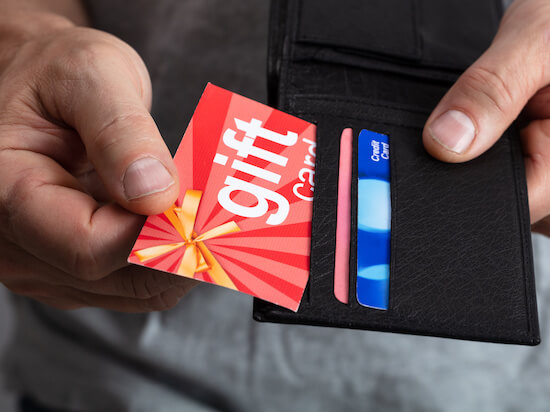 Similarly, wire transfers are another way to get your money without even showing you the goods. Wire transfers are electronic fund transfers where the recipient often cashes out right away. They're hard to trace and shouldn't be requested as a form of payment in used car buying. Money can even be sent to international banks which are even less traceable. Although wire transfers are usually considered a semi-secure way to send money, once the money lands it's too difficult to get back. Avoid using this option for used car buying or for anyone you don't really know for that matter.

How to swerve: Never buy a car without a way to trace back the payment
Hard bottom line here! Never purchase a car with any form of untraceable payment. Always leave a paper trail. Your bank protects you in these situations, so it's always best to go with a check or credit card. This nasty scam isn't only limited to gift cards. Beware of bitcoin scamming as well. These aren't federally traded funds, therefore not safe for you, the consumer in used car buying.
Odometer fraud scam
A common way to fraudulently make people think they're buying a vehicle with less wear and tear on it is to tamper with the mileage.  When the switch was made to digital odometers, it was thought that the risk of this scam was lessened. But like with everything else in tech, the bad guys just got smarter and the risk just as high. There are a couple of different ways that odometer fraud is done. The most common is rolling back the mileage. Disconnecting the odometer or replacing it without the required notice is also considered fraud. If you see gaps in the numbers or the alignment looks off when it comes to the mileage reading, these may be signs of tampering.

How to swerve: Get maintenance records
It's hard to beat this one. Try to get the vehicle maintenance records from the seller if it's possible. You might be able to match up the records to the actual current odometer reading.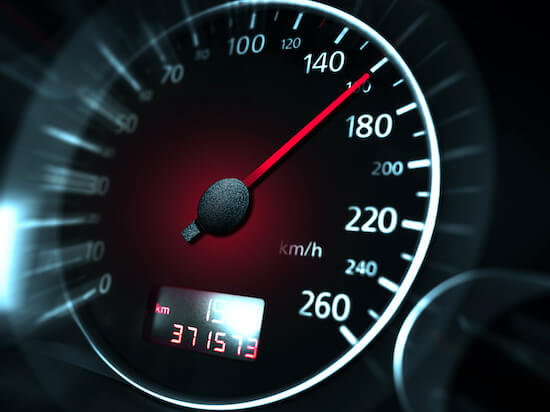 Listen to your gut
These are some of the major scams, but there are some general tricks of the trade and things you should be aware of. Always listen to your gut. Sometimes it's easy to forget but mostly, we do know what's best. If it doesn't feel right, head out stage left! Research every car and every seller. Find out as much as you can. Little to no information is a red flag. Never pay in advance and never, never pay for something you haven't seen! Use CarFax and kelleybluebook.com to back up the claims of your seller.
If it's all above board, there should be no qualms about doing so. The number one rule of thumb is never to buy a vehicle without a well-checked title! Run the VIN, match information, and make sure it's legit first. If you don't and it goes bad, not only will you never be able to find this scammer again, but you'll be left with a vehicle that you couldn't register and get on the road even if you wanted to. A clean title is imperative. Best of luck. May the anti-scammer force be with you!