Buying a vehicle at an established car dealership comes with knowing that they must comply with state regulations and meet specific consumer protection and quality criteria. Think lemon law, warranties, bill of sale, legal documents, title for ownership proof, and the like. As far as make and model, sticker price, and customer service, you can shop around. But when you buy from an illegitimate curbstoner, you risk having a ton of problems on your hands.
Use eTags© to Quickly Complete Your DMV Service. Renewals, Title Transfers and More, All Online!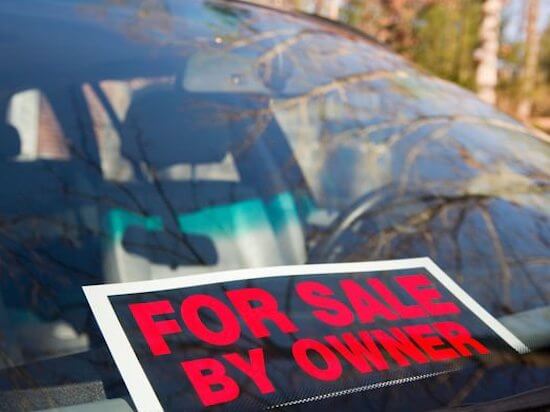 Experts say up to 80% of used vehicles sold through online classified ads are from curbstoners
Curbstoning scam in a nutshell
Curbstoning is when a private seller without an auto dealer license, buys cars and resells them on the streets for more than what they're actually worth. Curbstoners rather not deal with state regulations and prefer to just use a public location to handle the transaction. Think parking lots and curbside streets, which is why the shady practice is called curbstoning. The more public spot is an important part of the curbstoning scam since it allows for the seller to have an untraceable address; not residential or business. It's easier to make a disappearing act.
Flooded cars: mechanical, electrical, and driving safety issues
Just last year, Hurricane Ida damaged an estimated 212,000 cars according to Carfax reports. And for this year's Hurricane Ian, that number is 358,000. Flooded cars are easier to unload on unsuspecting buyers since once the vehicle is dry and cleaned, it's hard to even notice that it was underwater.
Carfax says North Carolina ranks 6th nationwide for flood-damaged vehicles on the road – with an estimated 15,600
It also doesn't take much to flood a car; even just six inches submerged there can be issues with the body, engine, or transmission. It can have a rusted undercarriage, mold and fungus, have a damaged fuel pump, even have a problem with the frame and stability. Maybe the brakes don't work, the airbags may be damaged, it may be written off as a total loss by an auto insurance provider. What's even worse is that the car in question probably doesn't even have the right paperwork.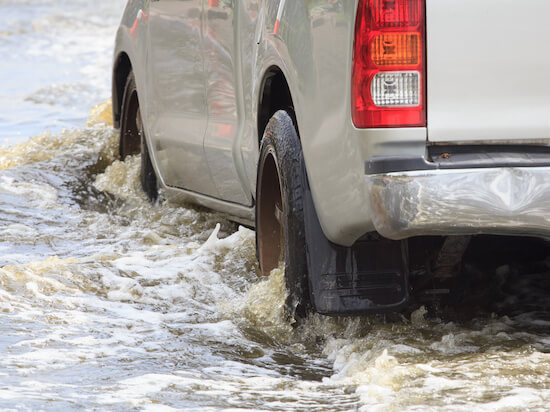 Car titles and registration may be a problem
Curbstoning scams can carry financial and legal issues for the new owner too. Typically, these used cars come with questionable documents. That can result in no title, which makes it harder to prove it's actually yours if you buy it, not to mention how do you go about getting a license plate, car registration, and auto insurance. Many times, the seller doesn't even include their own name on the title when they have one to give you. The title actually holds the last owner's name, ensuring the curbstoning seller won't be involved in any of the paperwork. So you basically have no recourse when things go bad.
How to avoid getting scammed
As mentioned before, curbstoners rarely have paperwork about the vehicle. Ask for the car's history report so you can check for repairs, maintenance, and collision. Ask for the VIN of the car so you can research details online. Ask if they're willing to write a bill of sale. If you can't get any paperwork, that's a red flag.
Check if the car's title matches the driver's license of the person selling you the vehicle to help you with determining ownership
A curbstoner will instead come up with excuses to support their scam. They moved from another state and lost the car's title during the move. They're just trying to help their daughter sell her car since she relocated for a job somewhere else. They're assisting an older relative with selling since their health deteriorated. And the excuses can get more creative than that.
SEE ALSO: AVOID HIDDEN COSTS! WHY EVERY USED-CAR BUYER NEEDS A HISTORY REPORT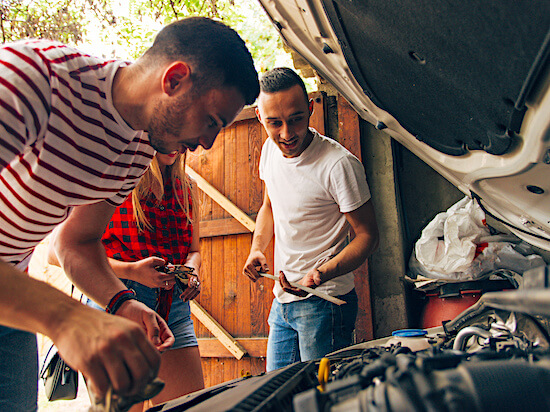 Craigslist, Offer Up, and other online classified ads tend to have plenty of curbstoning sellers. So try to avoid these types of websites when researching and buying a used car. You can also check the person's number online to see if they have multiple car-for-sale listings. If they do, they're most likely in on the scam.
Always ask for an inspection when buying a used vehicle. It will give a mechanic the chance to check the car thoroughly and alert you of any issues. And remember to refrain from all cash transactions. You want a paper trail and proof funds were transferred in case something goes wrong.
Good luck on your next used car purchase!