California has close to one million registered motorcycles, which is not surprising since there are a bunch of scenic biker routes across the Golden State. In fact, one of America's most popular roadway is in California. The Pacific Coast Highway 1 is 655 miles of road filled with hills, curves, and twists in Santa Cruz, Half Moon Bay and San Francisco.
Highway 74 in California is a beautiful 50-mile cruise surrounded by a national forest and ending among dry, sandy dunes in Palm Desert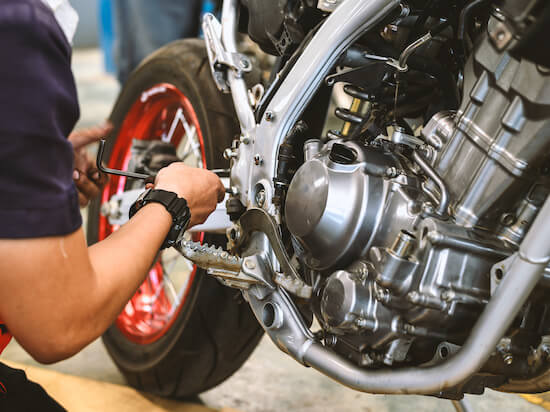 Titling a motorcycle in the Golden State: what you need
• Title or Application REG 227
To transfer ownership of a motorcycle in California, if you have the certificate of title from previous owner, buyer and seller can sign that. If there's no title, you'll need an application for duplicate or transfer title or Form REG 227.
SEE ALSO: HOW TO GET YOUR MOTORCYCLE DRIVER'S LICENSE IN CALIFORNIA
• Odometer reading
If the motorcycle is under 10 years old, you'll need to fill out an odometer disclosure
• Smog Inspection
In 2019, the new law AB-1274 Smog check exemption says that all motor vehicles including motorcycles that are eight or fewer model years old no longer need biannual smog checks inspections. Instead, drivers will pay an annual fee of $25, from which a part will go to the Air Pollution Control Fund. If your motorcycle is gasoline-powered and 1975 year model or older, you don't need a smog inspection.
• Signature
Buyer, seller and lien holder(s) if there are any need to sign in appropriate sections.
California has more registered motorcyclists than any other state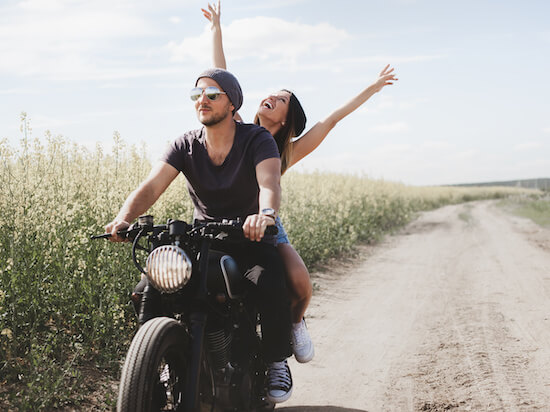 If you need a CA registration with your motorcycle title
Once the transfer of ownership has been done, you'll need to register your two wheels in order to drive it legally on California roads. You'll need your bike's title, proof of liability insurance coverage, and a valid CA motorcycle license.
If you own a motorbike but aren't ready to ride it yet, you can place it on planned non operation status by completing REG 102. Motorized scooters can only be driven on a bicycle path, trail, or bikeway, not a sidewalk, and you can't exceed a speed of 15 mph. Scooters don't need a registration.
Mini choppers or pocket bikes can't be registered or operated on public streets because they don't meet Federal Safety Standards
The most convenient way to process your motorcycle title transfer
Go the online route with etags, where you can upload all the documents needed to transfer ownership of your two wheels. No waiting for your turn, or making an appointment to title your bike in CA. eTags offers a full-service title transaction, from start to finish, with all the paperwork done digitally and with the help of a title specialist should you have any questions.
Anyone 18 or older that operates a motorized scooter no longer needs to wear a helmet in California