If good luck is on your side and a dear family member has decided to give you their vehicle, as a gift or even by selling it to you at a reasonable price, there are a few steps you need to take to legally drive it in Connecticut. First make sure that your family member is considered immediate family: mother, father, wife, husband, civil union partner, daughter, son, sister, or brother.
Use eTags© to Quickly Complete Your DMV Service. Renewals, Title Transfers and More, All Online!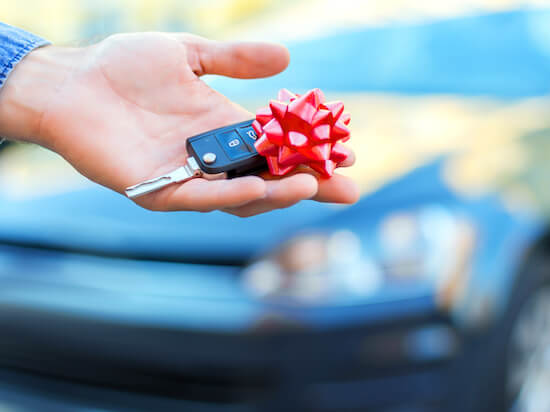 Basically, processing a vehicle family transfer is similar to a title transfer with more perks though
Family transfer: in line or online
Transferring a car to an immediate family member in Connecticut involves a title transfer and a registration, so that you can actually take the vehicle out on the road. You can make an appointment with the CT DMV, unless you prefer to process the paperwork online with an all-digital company like eTags. You can complete a vehicle family transfer by just doing a title transfer and registration online. Please note that with the ongoing pandemic, some DMVs in the Provisions State are operating differently. Some require appointments or have longer wait times; in fact, locations like Danbury and Enfield are booked four weeks out!
You need a valid title to register your family member's car
In order to put your new (to you) vehicle in your name, you must provide the CT DMV with a few key items. Number one and always of utmost importance, your car title. Or SUV title, or pickup title…you get the point, you need your vehicle title. So make sure little bro or dear mama gave you their car title.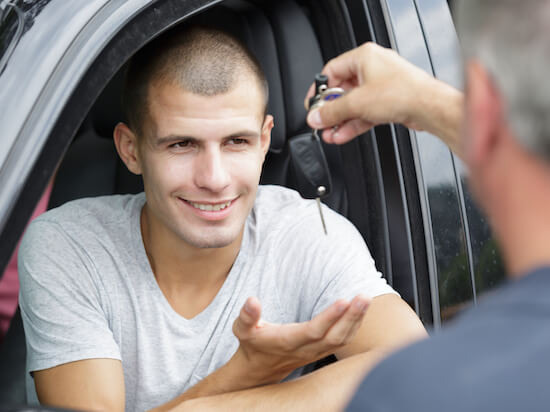 The singular exception to this rule is if the vehicle is more than 20 years old. In this case, you'd use a DMV form "Supplemental Assignment of Ownership" or Form Q-1. The good thing about transferring big items like a car between immediate family members is that you can always ring them up if you need to get more info! If they didn't properly sign their title over to you, pick up the phone and ask. It's necessary! 
SEE ALSO: CONNECTICUT REGISTRATION RENEWAL
In a family title transfer, you are the purchaser, and the family member giving you the car is the seller
As always you need a formal CT ID like a Connecticut driver's license as well as a valid Connecticut vehicle insurance. The auto insurance card must reflect your information, not your family member's details. Insurance is not transferable between family members, so you need your very own policy. If you can get your hands on the old registration card, (it's not required) do so, it can be helpful. 
Application for Registration and Title or H-13B
Finally, the DMV wouldn't be DMV if there wasn't a form to fill out! For title and registration, Connecticut uses the "Application for Registration and Title" or H-13B. It's a downloadable form so to save time, fill it out at home before you go! This may seem obvious, but in the interest of clarity, you're the purchaser and little bro is the seller. This is true, even if no money is exchanged.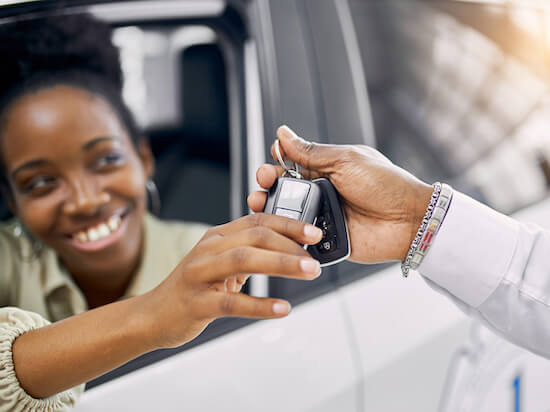 No sales tax for family
The greatest perk of transferring vehicles between immediate family members is being exempt from sales tax! The stipulation here is that the vehicle had to be in your family member's name for at least two months before it was given to you. 
The Provisions State offers all residents with Connecticut license plates on their vehicles free parking at all state parks and beaches
Emission inspections when transferring car to family
As long as the Connecticut vehicle registration was current when you got it, you can transfer it to your name and complete the required emissions check after. You have 30 days after it's registered to get the inspection done. Emission inspections are evaluations regulated by each state individually to be sure that vehicles are safe to drive and safe for the environment. 
Family title transfers online, the easier option
Title and registration transfer in Connecticut are actually much more straightforward than in other states. Using eTags to help with the process makes it just a bit more convenient for you. eTags is a third-party private company with expertise in the title and registration game!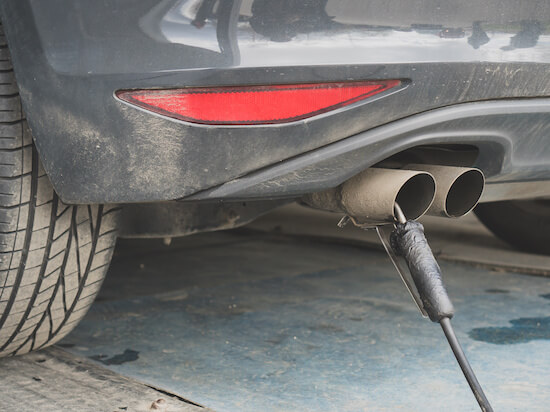 If you want to keep the same CT license plates as your family member, a permission letter from them is required
You can count on pre-filled documents thanks to info you can easily submit online, and  excellent title specialists to assist you with your family transfer. eTags works directly with the state, so you know the company is compliant with the CT DMV.  The best part is doing it all from your couch! Or anywhere you have a cellphone through the easy-to-use eTags app.