When was the last time you made sure your current registration was safely tucked away in your glove box? It's one of those things that you completely forget about until you need it! The good news is that it's not too hard to replace, should you realize it's lost.
Use eTags© to Quickly Complete Your DMV Service. Renewals, Title Transfers and More, All Online!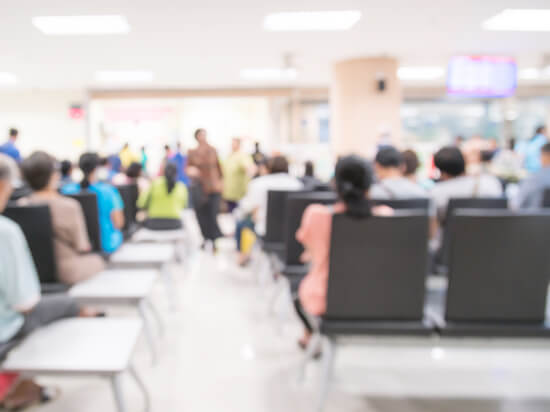 In 2019, California had the most automobile registrations: almost 15 million such vehicles were registered in the most populous U.S. federal state. 
The California DMV can assist you in replacing a lost registration
Like anything else, this process isn't without options. You can quickly replace your registration and if they've been lost or stolen, online. One option is going through the California state's full-service website.
You only need your license plate number and VIN to start the process. After verifying if the vehicle is eligible for a replacement, just enter some personal information like your name and driver's license number. Simple as that, you ordered a replacement registration sticker. 
Oh yeah, the sticker always comes with the registration card. So even if the registration sticker itself isn't lost or stolen, be sure to use the new sticker issued by DMV. This will be the most current sticker on file for your vehicle.You'll want to destroy the original sticker that was reported lost, stolen or damaged.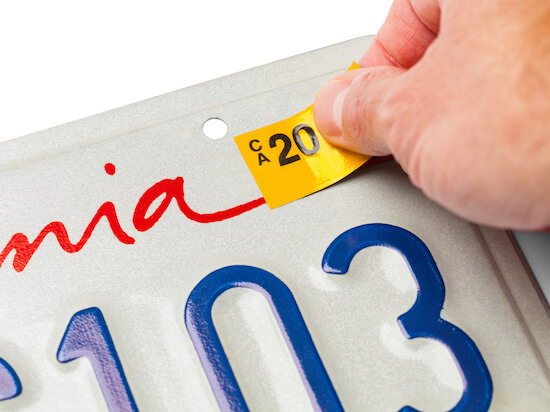 If choosing the DMV, there are a few disclaimers
Some vehicles are not eligible for online replacement with the California DMV. Examples include, vessels, off-road vehicles, vehicles with an expired registration and even vehicles that are due for registration renewal within the next 30 calendar days. You can find a list of vehicles and scenarios that disqualify you from using the online service on the state's CA DMV website.
Don't worry, there are companies like eTags that can replace your registration even with some of these caveats. For example, eTags can replace your vessel's registration online! If your registration's been expired for a while, you can place an order with eTags online to renew quickly!
You're eligible to renew your vehicle registration up to 75 days ahead of the expiration date; "renewal period."
The California DMV isn't the only game in town
The California DMV states, the registration will be mailed within 14 days to the registered address. There's no tracking number, so you'll kind of just need to take their word on that one. You can always use a third-party private company like eTags to replace or renew your registration. eTags is licensed provider for the same quick and easy service with multiple payment options, expedited shipping options and more. You can even get a free replacement should your registration get lost in the mail on its way to you! It's definitely a great option with a bit more peace of mind!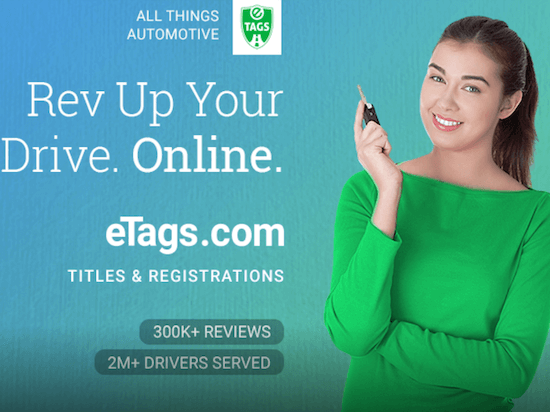 In California, you can't change your address while applying for a replacement registration. But you can submit a change of address online first, using the DMV 14 Form online
The Golden State charges a $23 fee to replace a lost registration card and sticker whether you go in person to replace the registration or online.  Of course, the DMV can change the fee at any time,  plus you may incur a few additional fees when replacing online through their site (2.1% processing fee).
eTags is contactless, convenient and fast
Replacing a lost sticker or registration is super easy. eTags is a great place to start, since the company is licensed the the California state DMV. The website is simple to use, on your laptop or cellphone, and there are perks!  eTags provides a digital copy that can be printed and used right away. If your registration card gets lost in the mail, there's an awesome free replacement option that only requires a few easy steps.If your registration card is expired, you will need to renew it.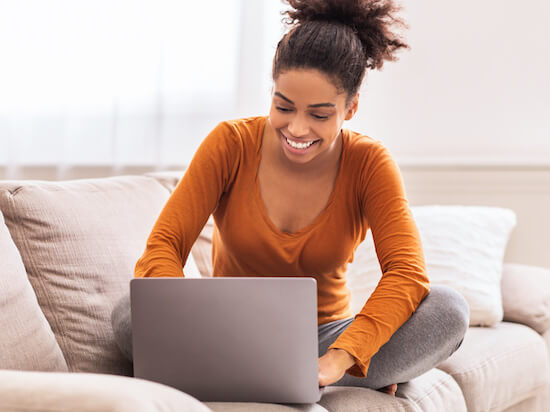 Registration fees can be costly, but eTags provides a ton of payment options, including 6 month interest free payment plans. Convenience is key, so taking care of this all from the comfort of your home is a big one! Of course, you can't beat having access to knowledgeable, friendly customer service available by phone, email or text.