Negotiating for the car you want at the price you want is not for everyone, in fact most people dislike having to haggle and go back-and-forth with their car salesman or saleswoman. Whether buying a new or used vehicle, negotiating and finding a price you and your car dealer are happy with is a necessary "evil" with the car buying experience.
Use eTags© to Quickly Complete Your DMV Service. Renewals, Title Transfers and More, All Online!
Negotiation skills come in handy in plenty of instances, from getting a raise to getting the kids to do their homework to compromising on a vacation destination. Finding that middle ground for all parties takes a great mix of planning, communication, persuasion, cooperating and more. So how do you negotiate with your car dealership so you can get the best price for the vehicle you really want?
Do your homework before going to the dealer
These days, consumers have access to tons of information online. Researching the car buying process can help arm you with details that can be used when negotiating with someone who also has a lot of knowledge—your salesperson. Research financing, compare prices, read reviews, and find out what kinds of deals are out there for the type of vehicle you want.
Don't forget to look up current incentives, deals, cash back offers, and perks among the dealerships in your area. Especially, now with the current pandemic reality, most carmakers offer various deals. From 0% APR to payment deferrals to job loss protection, and more. For example, BMW is still offering up to 90 days to make your first month's payment.
Also, getting pre-approved can help get you a better deal so look up car loan options when you're doing your research. When financing a vehicle, being pre-approved can help you get a lower interest rate on the loan. Dealerships can and often raise customers' APRs, but they're not likely to negotiate a higher rate if you already have a lower rate elsewhere.
Timing can make a difference
There are better times than others to shop for a vehicle. Some months and even days in the week and times of day can make a difference. Obviously, don't buy a car when yours is on its last leg, you won't have as much negotiating power or time for research. While most people think it's best to shop for a vehicle right before the dealer closes for the day or on the weekend, the facts show otherwise. Studies say Mondays are great for big savings.
SEE ALSO: DEALER FEES IN FLORIDA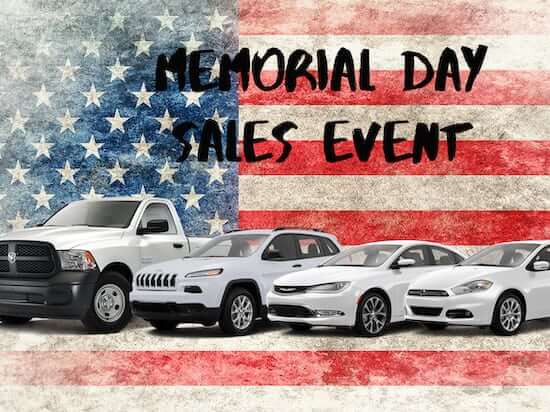 Springtime in May, especially at the end of the month such as during Memorial Day sales. Midsize SUVs are known to have better deals during this time. Many automakers and dealers have big promotional events surrounding Columbus Day weekend and Halloween. November with Black Friday sales, and December as the year ends provides more savings.
Compare a few dealerships
This is where you can really sue that research you did earlier on, without even having to walk into a dealership. Look online or call various sales departments before test driving the few models you're interested in. Even when price is not a major difference between the dealerships, the incentives and perks might be such as an attached service center, buying from home and delivered to you, warranties and so on.
Some dealerships even have clubs such as Club Lexus in North Miami, Florida which offers a fitness center, concierge services, personal shoppers, airport drop-off and more. Perhaps you're trading-in a vehicle of your own, and one dealer may give you a better price for it than others. Don't focus on just your monthly payment, remember to calculate all add-ons, taxes, title services and registration. Look at the full, entire cost of your vehicle.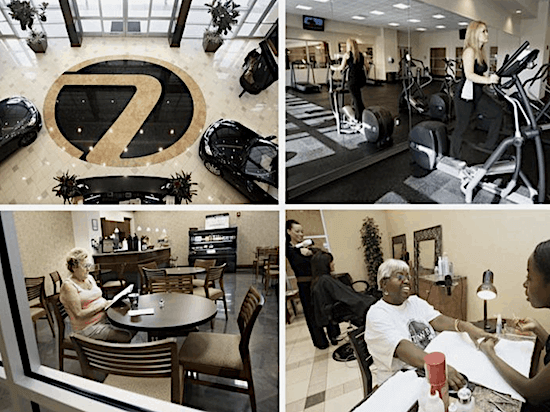 Don't forget, you have choices
Sure you can buy a brand new vehicle, but you can also look for used cars, certified pre-owned models, perhaps even check out electric vehicles and hybrids. You might find something you like that you haven't really considered. Remember to check what insurance costs would look like for specific models, such as a 2-door vehicle would be more expensive to insure than a sedan.
You may also be eligible for certain discounts if you serve in the military or are a member of specific organizations.
Negotiating is business, not personal
Take out the emotional part of the car buying transaction. Don't get too attached to a specific model or trim, you may be able to get a lot more for just a small deviation from your original favorite. Communicate clearly, using the facts you learned throughout your research. Be polite, patient, and be persistent. Make sure your car dealer knows you're serious about buying and are ready to sign on the dotted line if your own personal terms are respected.

Don't mix your trade value into the equation, discuss sticker price instead first. When you counter-offer, try to stay within a reasonable range of cost. Note that there are certain fees you won't really be able to negotiate such as destination charges and title costs, but you can go back-and-forth on advertising fees, doc fees, add-ons such as window etching and the like.
So which vehicle are you going for?