The holiday season and birthdays aren't the only time of year that people gift cars to friends and family. Gifting a vehicle can happen at any time you're feeling generous, all while helping someone in need. In many ways the requirements for completing a gift-giving transaction are similar to selling and buying: the title will have to be signed over and transferred to buyer (new owner).
Use eTags© to Quickly Complete Your DMV Service. Renewals, Title Transfers and More, All Online!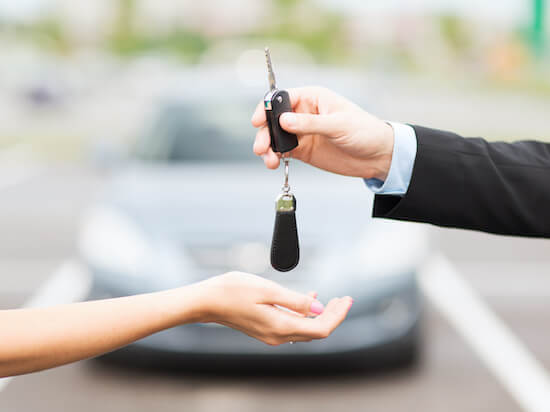 To gift your vehicle, you need to own it first (no liens)
Unlike a regular title transfer, in the case of gifting a vehicle the price listed on the title is $0 so that the recipient (person getting the car) won't have to pay taxes on it.  To gift your used car in the state of Ohio, the car needs to be yours outright with no outstanding loan on it. So if it's not completely yours just yet, make sure to buy it before you gift it. In other words, you can't give away your vehicle to someone if it still has a lien on it with loan on your name).
If the gift recipient lives in any of these counties Cuyahoga, Geauga, Lake, Lorain, Medina, Portage or Summit, they must get a smog emissions test every two years
Title transfer needed, Form BMV 3774
If your used vehicle is already paid off, then an Ohio title transfer must take place. In this case, the recipient is responsible for putting the car in his name to become the new owner. The person giving the car as a gift signs over the title to the recipient, and the recipient applies for a certificate of title to a motor vehicle. The application is also known as Form BMV 3374 in Ohio.
SEE ALSO: DID YOU DOG EAT YOUR TITLE? GET A REPLACEMENT ONLINE
Gift recipient has 30 days to transfer the gifted vehicle title in Ohio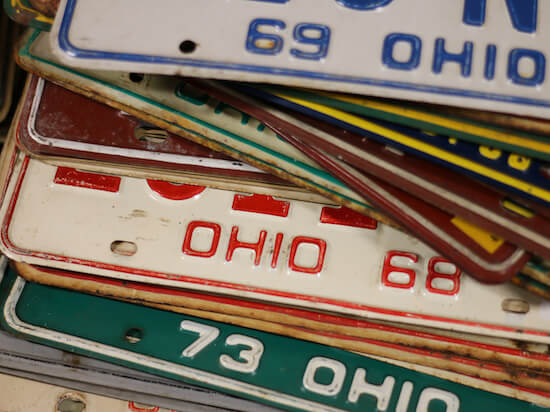 Ohio driver's license and odometer disclosure
The recipient also needs a valid photo ID like an Ohio driver's license, and an odometer disclosure statement which is a section typically on the title. An odometer disclosure statement declares the mileage on your vehicle and certifies that it's correct. Your mileage is a six-digit number found under your speedometer.
Car insurance is a must for the gift recipient; you can go with liability insurance or full coverage
Signatures and notarized paperwork
In the price section of the title, don't forget to write $0 to signify the vehicle is a gift and recipient can avoid paying sales tax. The back section of the title needs to be completed as well. Then just sign the title and get it notarized.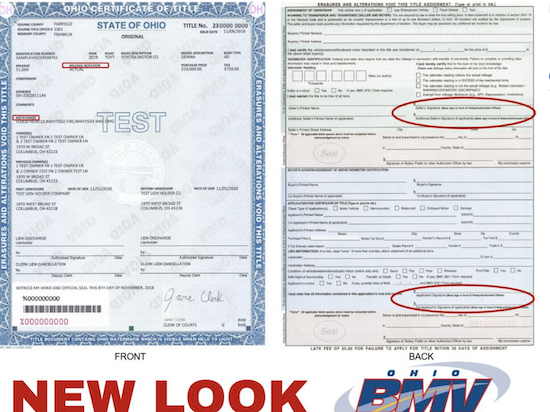 Title transfer for gifted vehicle online
If you rather skip the trip to the County Clerk of Courts for your title transfer, just go to eTags.com for quick and convenient service online. Do all your paperwork online and in one place, including registration. You'll have your own personal account and can ask any questions regarding your paperwork to your Title Specialist. To drive the vehicle, you must also register it not just hold the title. Ohio state processes registrations in another office, so for tags you'll have to drive to the Deputy Registrar License Agency.