If your vehicle has a Maryland certificate of title, and you're an MD resident, you can transfer the ownership to a variety of immediate family members. Spouse, mother, children (adopted too), even father-in-law, stepchildren, and half siblings. Grandparents and grandchildren too!
Use eTags© to Quickly Complete Your DMV Service. Renewals, Title Transfers and More, All Online!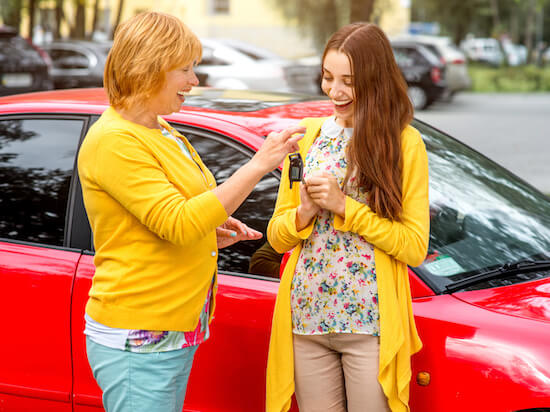 If you're looking to sign over the title to an aunt or uncle, you're going to have to pay taxes on the car gift if they're younger than 65 years old. There's a 6% excise tax on the value of the car in Maryland. As a gift, the receiver won't pay it unless the relationship is aunt/uncle.
Family ties proof
When both parties share a last name, you don't have to prove your familial ties. But if you have different last names, say your daughter married and took on her husband's name, then you as the father will need proof of relatedness like a birth certificate or adoption paperwork. Divorce decrees, civil union certificates, marriage licenses and the like can be used as proof of family ties.
You're the seller, your family member is the buyer
(even when gifting)
To transfer your vehicle title to a family member, you must have paid off your car loan and have no liens on it. As stated before, you must also hold an MD title even if you first bought your car out-of-state, you had had to transfer it to an MD title in the past.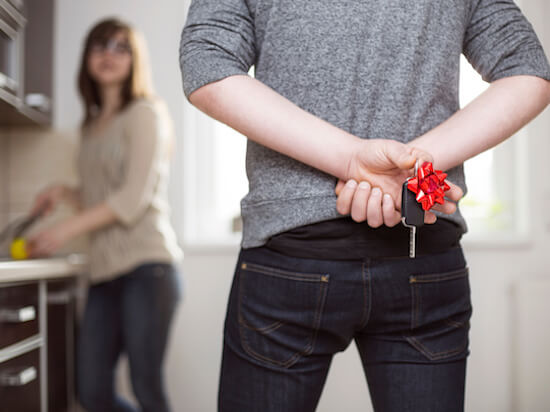 For a smooth process, concentrate on two sections of your Maryland title: assignment of ownership and application for title and registration. When filing out the paperwork, you're the seller and your family member is the buyer. In the purchase price section, mark "gift." Don't forget to complete the odometer reading in the assignment of ownership section.
Maryland gift certification form VR-103
Both you and the family member must sign VR-103 known as Maryland gift certification. The form includes vehicle title information like title number, make/model/year, VIN, and relationship. If you're an aunt or uncle (who's at least 65) gifting/transferring the car title to your niece or nephew, you must complete form VR-299 instead.
SEE ALSO: MARYLAND CAR TITLE TRANSFER-BOUGHT, INHERITED, OR GIFTED TO YOU
Inspections before you gift your vehicle
Unless you're the parent or spouse of the family member you're giving your car to, you must get a safety inspection and smog check for your wheels. You'll be handed certificates once passed which will be used for the title transfer. A Maryland safety inspection certificate is valid for 90 days.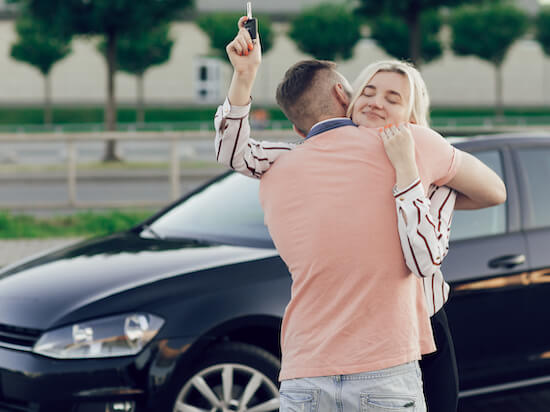 Title transfer and registration in Maryland
Once all the documents are signed, your family member can request a title transfer and register the vehicle under their name. They'll need to complete the application for certificate of title also called VR-005. Your family member can complete the entire process online through eTags, with tags and new title shipped to their home address or other. They'll need auto insurance to register the car and license plates. As the gift giver, you can remove your license plates from the car and return them to Maryland's MVA.