The idea of buying a used vehicle at a car auction is daunting, no doubt. Just about anything could be wrong with it since you've got virtually no idea where these cars came from and what they've been through! However, the thought of getting a car for a super low price at least earns it a shot. If you're interested in buying a vehicle at a car auction, you have a few choices between auction types.
Use eTags© to Quickly Complete Your DMV Service. Renewals, Title Transfers and More, All Online!
Government auction or public auction? In-person or online? Once you've weighed those options, there are some do's and don'ts of auction car buying, some best practices, if you will. It's probably best to first understand where cars that land at an auction come from and how to figure out if it's a smart idea to buy.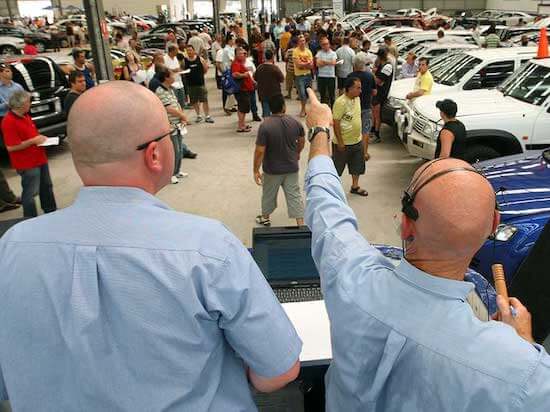 What's an auto auction?
Car auctions are a way of selling vehicles based on a bidding system. In some cases, they're exclusive to car dealers, for example, "closed auctions," but many auctions are open to the public and anyone can come. States like Pennsylvania and New Hampshire hold plenty of public auctions. There's also the growingly popular online option! Think about it…you live in a world where people will buy a house, only having viewed the photos and information online. Why wouldn't this be an option in the car auction arena?
Copart, ACV Auctions, Auto Bidmaster, IAII, and Auto Auction Mall are some of the most popular car auctions
Attending an online auction takes a certain level of trust. If you're looking for something specific or you're a picky person, this may not be the option for you. Actually, that remains true for auctions in general. Most cars are sold as-is and the rules about inspecting the vehicles before you buy vary between auctions. In some instances, you can go as far as bringing a mechanic with you to check out the vehicle for major issues. In other cases, some auctions even withhold the VIN or Vehicle Identification Number, from consumers (this usually means there's something to hide, no bueno!)
How do vehicles even end up at the auction yard
You're probably wondering, how do vehicles end up at a car auction? Great question! Contrary to popular belief, not all the vehicles available at auction landed there because they're totaled out and have nowhere to go.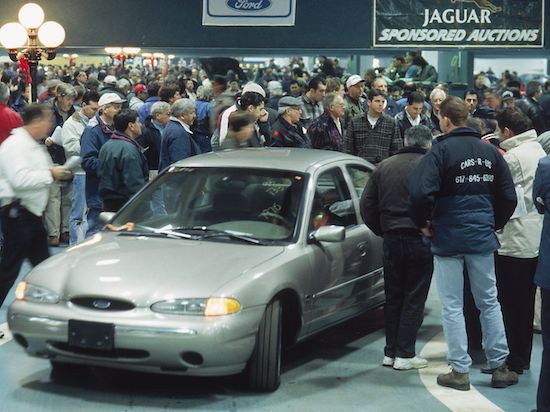 Although that's one reason, some cars that end up at the auction yard are just rental companies or financial service firms disposing of unwanted, off-lease returns, aging fleets, or simple trade-in cars. In fact, many car rental companies ended up selling vehicle fleets at the start of the pandemic like Hertz, after filing for Chapter 11 bankruptcy. Lastly, a more well-known reason, vehicles that might've been seized or repossessed by the banks, IRS, or other government agencies will end up for sale at an auction as well.
Over nine million cars are sold at auction each year in the U.S.
Choose your auction wisely
So now you know the facts, but how do you get to the finish line of auction car buying? If you don't have a dealer license, you can count out the closed auctions. You can't get into that club! Not to worry, there are plenty of public auction options for you.
If you're going with the in-person option, do some research first. Lookup a few auctions and read the rules. Every auction has its own set of rules, as well as a niche market. For instance, Barrett-Jackson in West Palm Beach, FL is having a collector's car auction next April at the South Florida Fairgrounds. You might have to register for the auction online. Maybe you need alternate forms of ID. Not every auction will accept a credit card. You'd hate to go through the hassle of bidding on a car and the joy of winning only to not have the right form of payment.
According to JD Power, wholesale prices for used cars sold at auctions are up 26% since the start of this year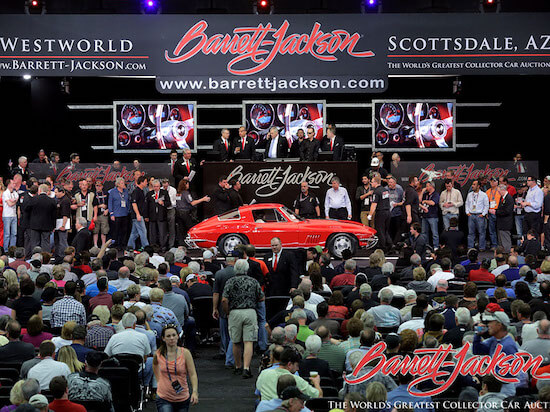 Get an idea of what you want vs what they have
You don't always have the opportunity to research the vehicles ahead of time. But if you have access to images, VIN #, details about the model, and so on, make sure you take advantage. You may even find that some will let you take a few cars out for a spin! Get to the auction nice and early. This is prime time to start up some engines and see any cosmetic damage that wasn't visible in pictures or included on reports.
Use the VINs to look up vehicle history reports on websites like Carfax or Autocheck. These reports will give you information about accidents and previous owners of the vehicle. Also, you can use KBB.com to see what the current market value is for the car, to ensure you know when to stop bidding. The idea is to get a good car for a great price. You want to bid accordingly. If it's possible, depending on the car auction you're dealing with, ..a good idea is to visit just to observe first. Especially if you've never been to one before, this will give you a good sense of how it all works.
Keep an open mind, whether you're buying in-person or online
With car buying at an auction, you need to be a bit flexible. An obvious pitfall to auction car buying is you get what you get! Or at least you get what they have. If you know you want a red car, or you'll only buy a pickup truck, buying at an auction may not be for you. Know what you're looking for in general, but also know you could be outbid for it or it may not be available at that auction, on that day.
Try keeping a broader idea of what you're looking for. Instead of declaring you only want a red pickup truck, come up with some general guidelines like a truck or SUV with less than 100,000 miles, and less than 10 years old. This way, you might find yourself with a few options to choose from. It'll also give you a backup plan if you don't get the one you really want. Be practical in that you aren't at a dealership paying full price for a car. You may have to make a few sacrifices!
With so much less traveling in 2020 due to the pandemic, a lot of American car auctions like Auto Auctions & Copart saw rapid growth as rental companies had no choice but to downsize their fleets of vehicles
Bring a friend and a budget
Even though you're banking on a deep discount by choosing to purchase your new (to you) wheels at an auction, it's still a big purchase! Spending big money can come with anxieties and emotions that could allow you to get carried away. Figure out how much you have to spend on the car and bring a friend to help you stick to that budget.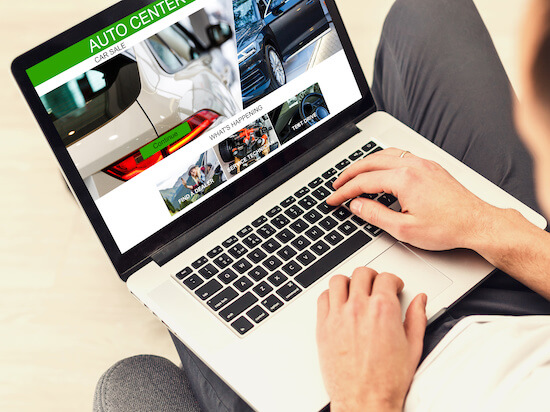 It's also good to have a second set of eyes to catch things you might miss. Say you get excited because the exact red pickup truck you wanted is on the floor. Your buddy may see the broken side-view mirrors, cracked bumper, and gaping hole where the radio used to be, that you missed in all the excitement. Bringing someone along will help you keep your eyes on the prize. That prize is a smart, sound purchase of a vehicle that will transport precious cargo. You!
SEE ALSO: CAR BUYING-DEALERSHIP OR PRIVATE SELL
Many auto auctions may use a light system to show the condition of the vehicle; green means the car has no issues and red means it's sold in as-is condition
Go online for your auction wheels
Attending online auctions, especially in today's climate can be super convenient. The majority of sites are legitimate just to simplify and edit…but do your research and look for reputable online options. There's always the possibility for fake auctions and you could never see your money again! Find out how long the company has been in the business of online auctions. Experience matters! What do the reviews look like? Is there one general complaint that everyone is talking about? What does the Better Business Bureau say? Check out social media sites and search for company-named hashtags to see what kind of conversations revolve around certain auctions.
Sites like eBay Motors and Copart are veterans in the online auction industry. They have a huge inventory from all over the country. You just need to register to gain access to these public auctions on the web. IAAI.com has a cool feature called "Run & Drive" Here you can watch a 10-15 second video of the vehicle being started up. You can see and hear the engine running. The multi-faceted site also allows you to hire an inspection specialist to check the car out or even set up a time to visit the car in person before the auction.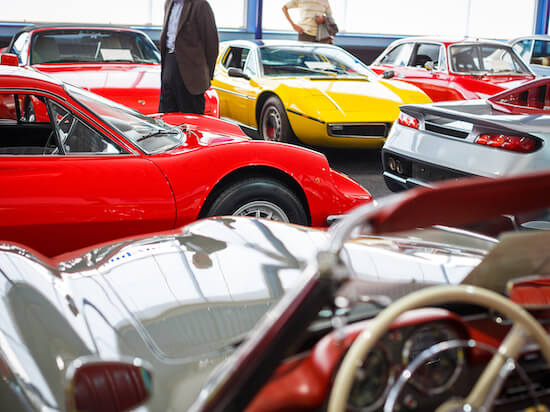 In the end, buying a car at an auction can be a super, cost-efficient way to get on the road. Just remember to do your research. There are so many options available, each with their own pros and cons. Don't be afraid to change your mind if auction car-buying isn't for you! Take your time and choose wisely! There will always be another auction! Good luck, and don't forget, should you need help with your vehicle title or registration (license plates), eTags online offers reputable and secure titling services.