If you're not sure about what vehicle you want next, or waiting to get a pre-ordered one, you may want to check out car subscriptions. Unlike car leases that can lock you in for 36 or 48 months and a hefty commitment, a car subscription can be used for a little as a month, six months, or a year. It all depends on your individual situation.
Use eTags© to Quickly Complete Your DMV Service. Renewals, Title Transfers and More, All Online!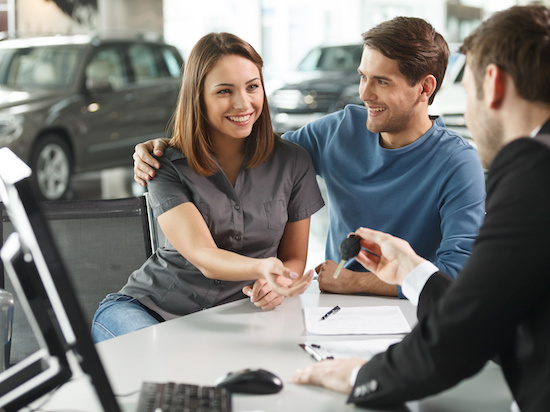 Why go with a vehicle subscription
Maybe you want to get behind the wheels of a luxury vehicle or try an SUV for the very first time before you lease or finance. Those are great examples of why you would try out a car subscription. The best part is that you can even exchange cars if you want to try something new and drive a new car every 30 days.
Most vehicle subscriptions include multiple services like roadside assistance, liability auto insurance coverage, and a car registration. That's your license plate and sticker, along with a registration card. No car title, since you don't own the vehicle.
Automakers, rental car companies and independent auto subscription companies offer vehicle subscriptions
Investopedia examine subscription companies
The world's leading source of financial content online had writers and fact checkers take a closer look at 20 car subscription companies to find the best ones for 2022. Terms, cost, mileage, service area, and types of vehicles were just some of the variables examined. Even, consumer reviews were considered. Without further ado, here are the top vehicle subscription services for this year.
Hertz My Car vehicle subscription: 2,000 miles/month
You probably know about Hertz already, but did you know that with their car subscription services you can swap vehicles twice a month? eTags found out there's a $250 enrollment fee, but car insurance is included and an extra driver on your subscription is free.
Hertz My Car is Investopedia's best overall subscription service, since the program is nationwide, and the rental car company has a huge variety of vehicles. Depending on where you sign up, there's a possibility that you get picked up to get your "temporary" vehicle. You can count on 2,000 miles every month and maintenance should you need it. You just have to join their rewards program pick your favorite vehicle.
With Hertz car subscription service, you pay 35 cents per excess mile over the 2,000-mile monthly limit
Hertz My Car staring at $599/month
As far as monthly car payment, the amount depends on the car you choose. For $599/month you can get a compact or mid-size car like a Toyota Camry, Nissan Versa, or Chevrolet Spark. Mostly two to four passengers, and great fuel efficiency. For an SUV or full-size sedan, you're looking at $999. That type of car subscription are mostly four doors, like a Nissan Maxima or Toyota Tacoma. For a more luxurious ride, you can expect a Jeep Grand Cherokee or an Audi Q3. That kind of subscription costs $1,399.
SEE ALSO: CAR FINANCING, UNDERSTAND CAR LOAN LINGO
Subscribe With Enterprise offers Sirius XM radio, car insurance and physical damage protection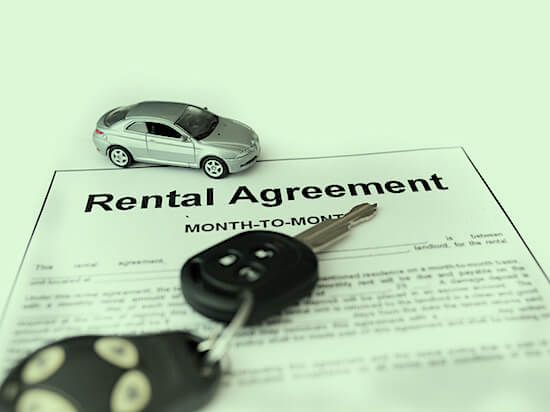 Subscribe With Enterprise car subscription: 3,000 miles/month
If you have a lengthy commute or simply drive a lot, then Subscribe With Enterprise is your way to go. The Enterprise vehicle subscription offers 3,000 miles every month with the possibility to roll miles over. You can exchange cars four times a month, however the service is not available nationwide.
It costs $250 to enroll Enterprise car subscription, then a flat-fee of $1,499 per month plus taxes and fees. There are plenty of vehicles available from sedans like Nissan Altima and Hyundai Kona to Chevy Colorado and Ford F-150. Some locations have a more luxurious fleet of vehicles available like BMWs, Infinites, Land Rovers, and Mercedes-Benzes.
Lower budget car subscription: From $199 to $399
Sixt rental company has a vehicle subscription program in multiple states, including California, Florida, New York, Pennsylvania, and Texas. Their subscription program is called Sixt+. There's an enrollment fee of $199 (but some cities don't have an enrollment fee) and your get 500 miles a month to drive. You can swap cars monthly, or cancel at any time. So what's pricing like? A Volkswagen Jetta will cost you $729 a month in Florida, while a BMW X3 SUV is $949/month.  Of course, other states and cities can be cheaper.
Porsche Drive lets you switch luxury cars and SUVs every month, so you can basically try them all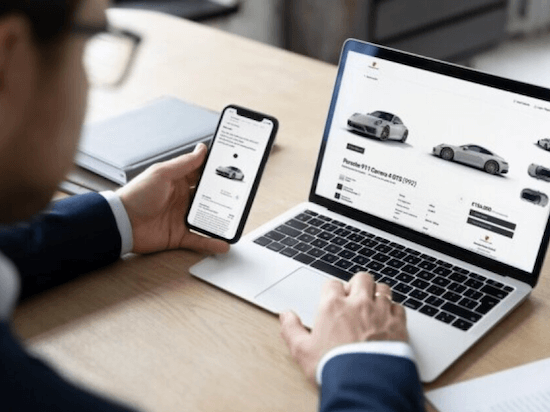 Luxury car subscription: Porsche Drive
If you have your eye on a Porsche, you could be looking at $3,200 per month for a 911 model. A Porsche Drive vehicle subscription comes with auto insurance, white-glove service, roadside assistance, and car delivery at home. You can get a one-month subscription or three months for one specific Porsche model. Some models like the Macan are more affordable than the Porsche 911. The Macan compact SUV goes for about $1,700 a month, while the 718 Cayman starts at $2,000/month. The Cayenne SUV starts at $2,300.
Porsche car subscriptions charge $1.00 per extra mile over 2,000 miles
So…any model you really want to test drive?