Buying a new car these days, or any new vehicle for that matter from SUVs to EVs and RVs, costs an arm and a leg as they say. The average new car in the U.S. sold for $48,043 in June this year, according to Kelley Blue Book. Electric vehicle prices in June went up by $2,444. In other words, there's never been a better time to make sure you understand car financing lingo. With these outrageous price tags on cars today, you want to know exactly what you're getting into. No buyer's remorse!
Use eTags© to Quickly Complete Your DMV Service. Renewals, Title Transfers and More, All Online!
New vehicles from Honda, Kia, and Mercedes-Benz sold between 6.5%-8.7% over MSRP in June 2022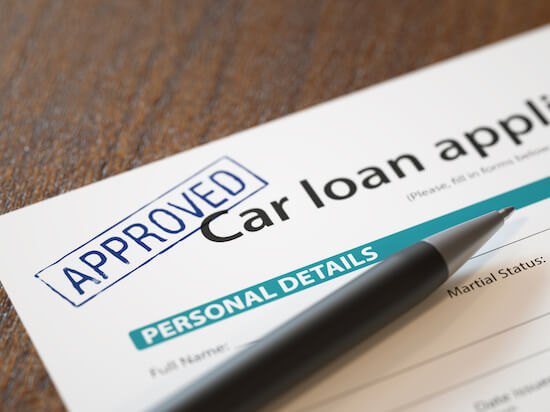 Car loan, auto loan, car financing all means the same thing
First things first, what is a car loan? Car financing or a loan is the contract between you and the lender that gives you the money so you can get the vehicle you want. The lender can be a bank like Wells Fargo or the automaker's financing arm like Honda Financial Services. More on that later.
Just like getting a mortgage from the bank so you can afford a house, a car loan provides you with upfront cash to get your vehicle. In return, you the car buyer, agree to pay back the money over time. There are various car financing factors like how long you'll take to pay back the money, interest, and so on. More on that auto financing lingo below.
The Federal Reserve is attempting to lower inflation with higher interest rates
APR, Interest, and finance charge are synonyms
So just like any other big purchase from houses to boats to 75" TVs, if you're borrowing money to buy and own them, you're most likely dealing with interest. Basically, the money it costs you to actually borrow the money to buy that boat (or motorcycle).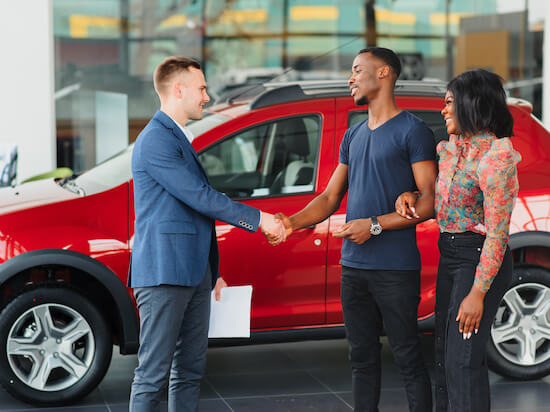 The cash you borrow from your lender is expressed as an interest rate, also called annual percentage rate (APR). That interest covers your lender's cost and risk they take by lending you money. Of course, let's not forget they're also making money off of the transaction, so the interest you pay covers that too.
The length of the car loan you want and even the kind of vehicle you're buying can significantly affect interest rate 
Interest rate fluctuates with the market. The rate you get depends on a few factors, like credit score. That goes back to that risk a lender takes by upfronting you the money. A good credit score says you're a reliable person who pays their bills on time. So less risk, and a better interest for you.
Right now, the average interest rate for new car financing is 4.07% (in July, 2022). If you rather buy a used vehicle and have a loan for it, you're looking at 8.67% interest rate on average, according to consumer credit reporting company Experian. In 2022 so far, average new auto loan rates range anywhere from 2.40% to 14.76%, while used vehicles loan rates range from 3.71% to 20.99%.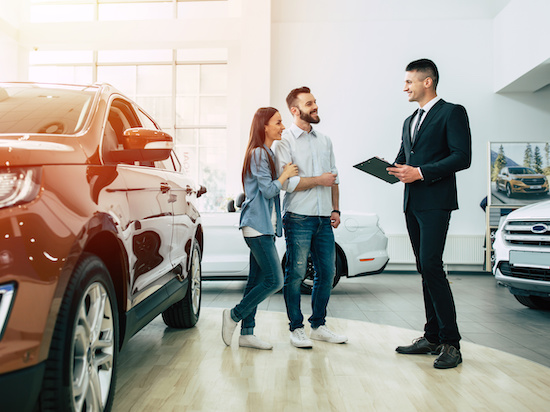 Loan principal
The principal is basically the balance of your car loan. When you first finance your vehicle, your financing on that total amount you need (from your lender). But as time goes by, you're making payments on that car loan every month, and eventually your balance, i.e. your principal, goes down. Every month you make a payment, a part of your payment goes to the interest on your car loan, and what's left pays off/down the principal (balance).
SEE ALSO: WHY AND HOW TO GET-PRE APPROVED FOR A CAR LOAN
Interest rates are usually lowest on mortgages, highest on credit cards, and somewhere in the middle on car loans
Car financing terms expressed in months
Your car loan term is the length of the loan. In other words, how many months will it take you to pay back the auto loan. Another way to look at is, how long are you financing your car for. An auto loan is typically expressed in months. In the past 38 to 48 months to pay back the loan was very common. But today, a car loan is usually 60 to 72 months. Just divide by 12 to know how long you'll be paying your car loan via your monthly payments. The longer the loan terms the higher the interest rate.
The down payment, just like when buying a home, is that first large chunk of money you put down so that your car loan is smaller. Say you buy a $40,000 sedan. You decide to put $5,000 down toward the purchase. Now you only need a car loan on $35,000.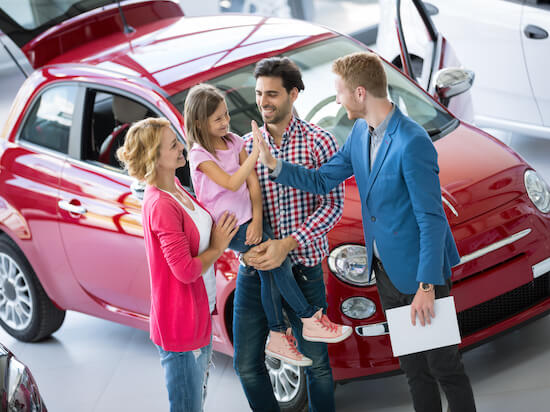 Lender vs. lien holder
A lien holder (on a car) is a loan lender that has a legal claim to your financed vehicle. Since they're funding the loan, there's legal interest in the car until you've fully repaid it. A private individual, a bank or other financial institution like automakers' financing services could be a lien holder. In other words, the lender (bank/ financial institution/private party) holds a lien, or legal claim, on the vehicle because they lent you the money to purchase it (in the first place).
You can't sell your (financed) vehicle until the title is signed over to you
Until you're repaid the loan completely, your lender holds on to the vehicle title. That state-issued certificate of title is proof of ownership. Your lender owns the vehicle until you've paid off your debt, i.e. auto loan. Once you pay off your last monthly payment, your lender will transfer the car title to you and sign it over. Then you'll have full ownership of the vehicle. You can keep it for a few more years or sell it.