A car battery is the heart and soul of any vehicle, but many vehicle owners don't really know much about this essential car part. Typically, a driver thinks about their car battery when their vehicle won't start. What seems like a dead battery could be a bad alternator or even corrosion on battery posts. Check with jumper cables if you could start the car before turning to battery replacement as a solution.
Use eTags© to Quickly Complete Your DMV Service. Renewals, Title Transfers and More, All Online!
How do car batteries stay charged? Do do they underperform during colder weather?
Car batteries depend on chemical reactions to power all the electrical components in your car. It simply keeps your car running. Cold weather has an effect on performance since batteries could take up to twice as much electricity as needed under normal situations.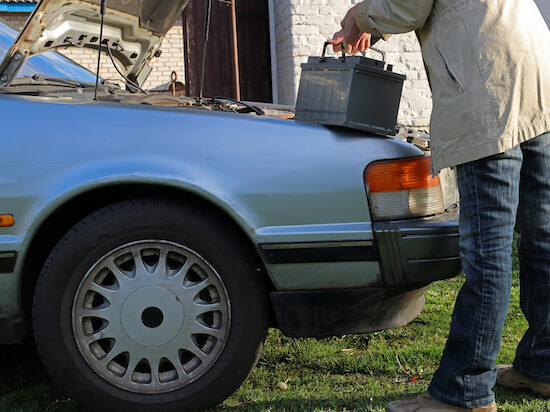 Car batteries lose about 60% of their strength at 0°F and it loses 35% at 32°F. While the weather could play a part in your battery effectiveness, further steps are needed to extend the life of your battery. During freezing temperatures, keep your car in the garage, protect the battery from the cold exposure, or get a trickle charger to keep your battery warm.
A car's battery also provides power for lights, stereo, window motors if fitted, powered seats, computer and anything else that works by electrical power
When is it the best time to replace your battery?
There's no definite timing, but car batteries last about three to five years on average. Be aware that picking between different brands is a matter of warranty rather than quality of product.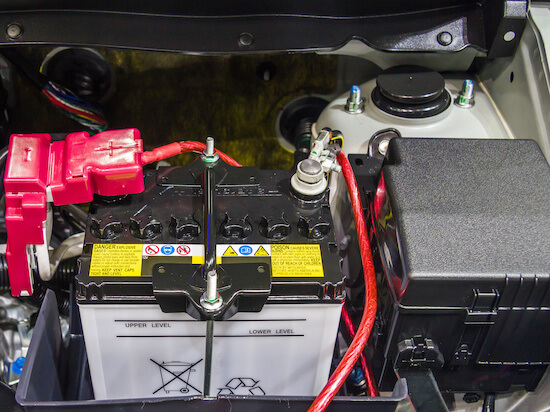 If you test your battery regularly, you could anticipate any failure and avoid getting stuck in the middle of the highway calling friends for help or dealing with roadside assistance. If your mechanic's shop suggests that you need to replace your car battery, make sure you ask the technician for additional information about the health of your battery, including test results.
How easy is it to change a car battery? Just follow these simple steps!
It depends on how much you know about car maintenance, but the instructions below should assist you in car battery replacement.
SEE ALSO: BUYING A CAR SOON? DON'T FALL FOR THESE FINANCING TRICKS!
• First, you need to locate the old battery so you could remove it. Most cars have their battery located at the front of the car and to the side of the engine, on the left or right side. Though, some batteries are located in the boot for better weight distribution.
Batteries corrode with time and cease to hold and deliver as much power as when they were new
• Proceed to identify and disconnect the negative and the positive terminals respectively. Make sure you disconnect the negative terminal socket first before disconnecting the positive one to avoid short circuits.
• Remove the old car battery by unlocking the battery holder and other screws, clamps, or bars holding the battery inside.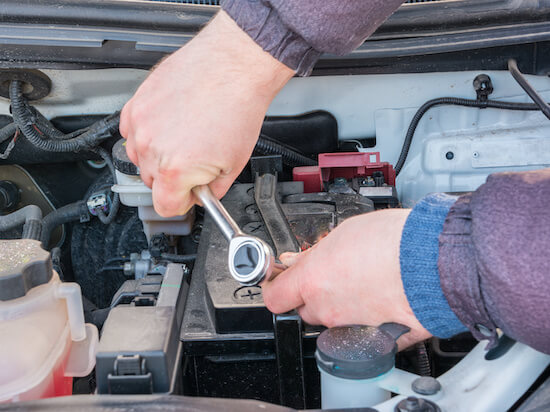 • Then install the new battery by cleaning the terminal clamps and battery trays. Baking soda solution and a wire brush work perfectly for cleaning purposes.
• Once you complete cleaning the area, place the new battery in the same position as the old one, and start connecting the positive and negative terminals on the right sides.
• Don't forget to reconnect all the screws, clamps, or bars ensuring the battery is held in the right position.
• Start reconnecting the positive and negative terminals by tightening the clamp with a wrench.
Often a vehicle battery is located under the bonnet, but it can also be located in the boot, under the floor, behind a seat, or other areas of the vehicle
• After reconnecting the terminals, spray them with lithium grease to prevent corrosion. It's something that auto experts do for protection.
• Lastly, close the hood and proceed to start your car. You need to ensure that all electronic devices work in proper conditions.
How to dispose of removed old batteries?
You don't need to keep the used battery at home. You can simply dispose of your worn battery at service garages, auto shops, and recycling centers where they'll be willing to take it. You'll probably have to pay a fee.