Just two months ago, (DEC '22) the national average sticker price for a new vehicle was $47,000, while for luxury cars the price tag was $64,800 (Kelley Blue Book). With astronomical new vehicle prices these days, many Americans prefer to just buy out their leased cars. Especially if they've been the only owners and/or mileage is low.
Use eTags© to Quickly Complete Your DMV Service. Renewals, Title Transfers and More, All Online!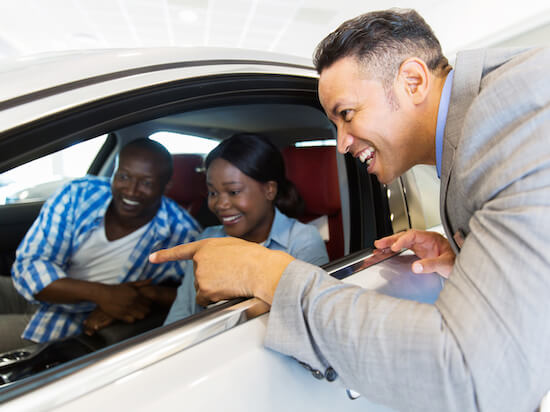 As the only vehicle owner, you know all about your car maintenance schedule, repairs as well as any accidents or damage. In other words, you trust that the car you're buying is in good condition.
A 2020 mid-size sedan costs $17,000, the 2023 model is $34,669
A quick search on TrueCar's car buying website for Connecticut shows a 2023 BMW X5 for $75,693 while a new Nissan Altima goes for $34,669. It's no wonder, the Constitution State's drivers are opting to buy their leased vehicles — ones they've had for at least three years and paid less for. That same Nissan Altima, but as a 2020 model sells for $17,000 as a used vehicle via Hertz website.
When buying out your lease, you're basically paying off the residual value of the car, any remaining monthly payment from your lease, and sales tax if those haven't been paid in full
What is a lease buyout
Just like the term describes, it allows you to buy out your lease at the end of your contract. It's also sometimes called a purchase option. When you have a few months and payments to go on your car lease, you'll start to get letters at home asking you what you want to do next.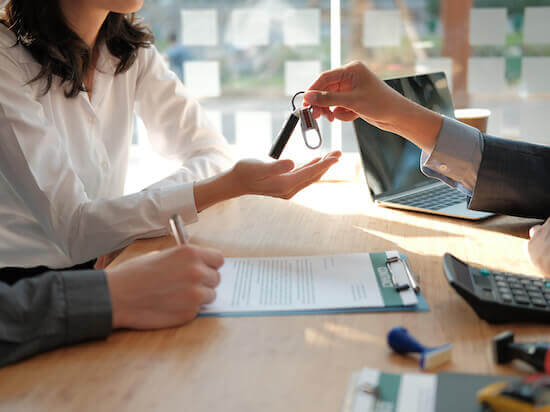 You can return your vehicle to your car dealership, extend your lease which is not always possible, or buy out your lease to become the new owner (instead of the lien holder like a Honda Financial Services for example, or a bank).
First steps for a Connecticut buyout
If you decide that a lease buyout is for you, know that there are a few steps to take before you officially become the new owner of the vehicle. Up until now, you've just been renting it for a monthly payment.
For true ownership, the title of the vehicle must be signed over to you so you can get a title transfer. Once you've made the last payment in full, either through an auto loan or paid outright from your own savings, your lien holder will reissue the title in your name.
You can start your buyout process at least two months before the lease expires, which is why you may have a remaining monthly payment from the time you were leasing
Next steps: signatures, bill of sale and more
Both you (now, the buyer) and your lien holder will sign the title. Then you must complete an official release lien so you can have "replacement" title known as form H-6B. You also need a bill of sale which the lien holder will provide for proof or purchase, just like a receipt. The bill of sale will also have a section for Odometer info known as the odometer disclosure statement. That's also known as Form H-31.
SEE ALSO: HOW TO TRANSFER TTILE AND REGISTER YOUR VEHICLE IN CT
Finally, your Connecticut title transfer
Once all of the forms above have been completed and sign, you officially have everything you need to transfer the CT title into your name. Essentially, it's just like a regular title transfer. The same you would have if you were buying a new vehicle or used one from a private party or dealership.
If you choose to order a title transfer from a local Connecticut DMV, you must make an appointment and go in person. There may be some wait time involved, as the DMV processes all sorts of paperwork for vehicle services and driver's licenses not just title transfers.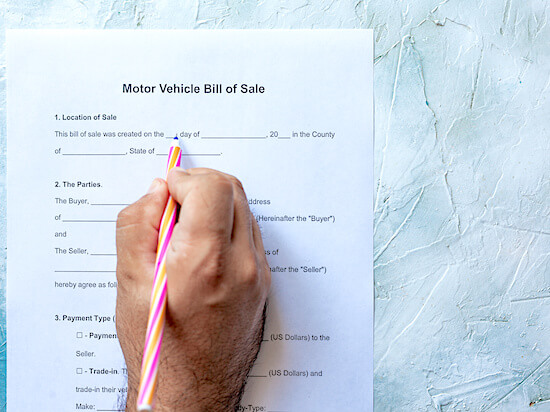 Transfer plus registration, all online
If you prefer a more convenient way to get your new title, you can process it online, you can complete your order easily with eTags.com. With online titling, your application will be pre-filled, so all you have to do is answer a few questions such as the vehicle's make and model, VIN number, and whether you want a new license plate/registration or just want to transfer the plate you had when you were leasing.
With eTags, your title transfer is easy and you get texts or emails for updates on how your transfer's process is going. Plus, you can register your license plate at the same time you're doing your title transfer. Since a title will only prove you're the new owner, but to actually drive the car in CT, you must get a registration.
Drive safe!