When Americans sit down with their families this year for Thanksgiving they might think about how grateful they are to have survived the year. Most Americans can agree that 2020 and 2021 were both physically and mentally exhausting. Can we all reward ourselves with juicy turkey and gravy-soaked mashed potatoes yet? You can with this Turkey Day road trip survival guide!
Use eTags© to Quickly Complete Your DMV Service. Renewals, Title Transfers and More, All Online!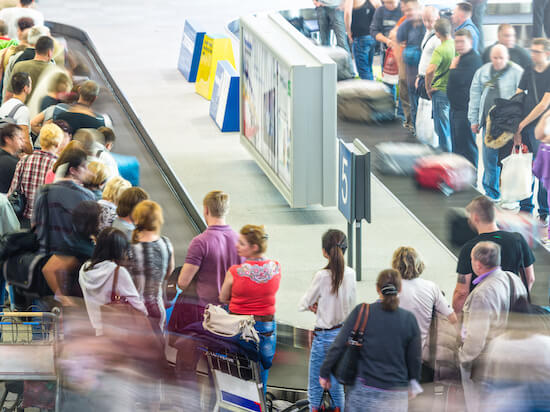 Why fly when you can drive
The New York Times reports there were 180,590 new cases of COVID-19 in the U.S. last Thanksgiving—double from a month earlier. Since Hopper projects 75% of 2019 levels of foot traffic will be going through U.S. airport checkpoints for Thanksgiving, flying isn't the best way to travel this holiday season.
There are likely family members at the Thanksgiving table who worry about their health and yours too. Consider driving to your Thanksgiving destination to avoid catching COVID-19 and to maybe even get along with the entire family.
Think of the rising rates of air travel if keeping the peace isn't enough to convince you to take a road trip instead of flying for the holidays. More Americans will fly this year to see their families even though the average price of a domestic flight is up by 37% ($377) in comparison to last year, says The Washington Post. Prices may rise more as the holidays get closer. Also, do you want to risk sitting next to an upset baby for hours on end if you don't need to?
The average cost of a flight within the U.S. is $377, up 37%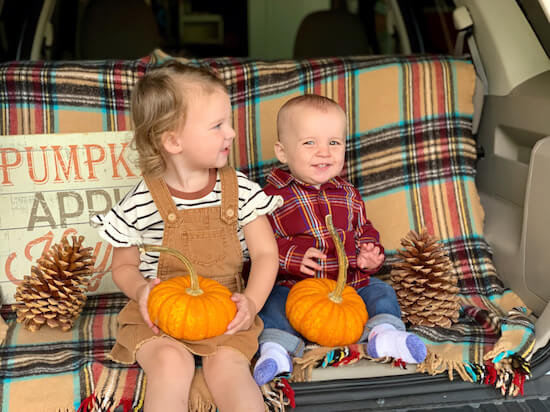 Tips to survive your Thanksgiving road trip
Now that you've decided to opt for wide-open roads and classic American pit stops over airborne babies set on busting your eardrums—let's hit the road! But, don't forget to plan ahead before you do.
Technology can help you easily plan out how to get from point A to point B
It's easier now than ever to plan a road trip for this upcoming Thanksgiving. Google My Maps is a simple way to plan out the details of your holiday road trip or any road trip in the future. The interface shows a map of the world where you can plop destination points across the globe. You can quickly measure the distance in between points and share your travel itinerary just as easily.
ALSO SEE: FALL VEHICLE SAFETY MAINTENANCE
Google My Maps isn't the only option available. Apps like Wanderlog, Furkot, and Roadtrippers help folks around the world figure out the best road trip itinerary possible. Roadtrippers reports that over 25 million people have planned an itinerary with their program. Plan out your route beforehand so you can peek at it without phone service and figure out the coolest pit stops (we're thinking of the Corn Palace of South Dakota).
The Roadtrippers app allows people to add up to 150 stops to your travel route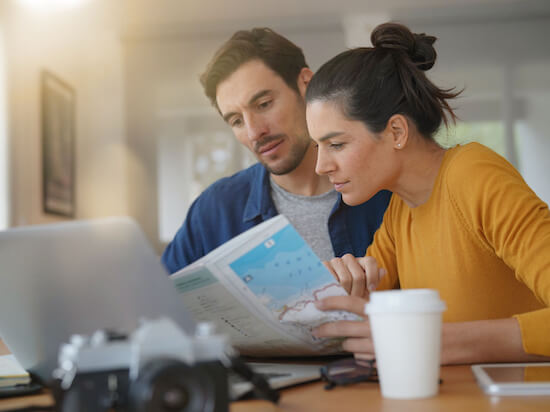 Make sure to tell loved ones about your travel itinerary before you take off
Let loved ones know about your travel itinerary after you're done planning your holiday road trip to stay safe. You can share your plans via whatever app you choose once you finalize the details. It lets loved ones track where you are along in your journey and can help you stay safe if your vehicle breaks down at some point.
Carry on without worry with roadside services
If your automobile stops working along your road trip, an auto club membership can come in handy. Motor clubs like AAA provide roadside services (among a long list of travel benefits) to their members. Basic memberships only cover a handful of vehicle services at around $70 per year. An AAA premier membership can cost $131 but offers stranded members a free car rental for a day, coverage up to $1,500 for travel plans gone wrong, and a 200-mile towing service.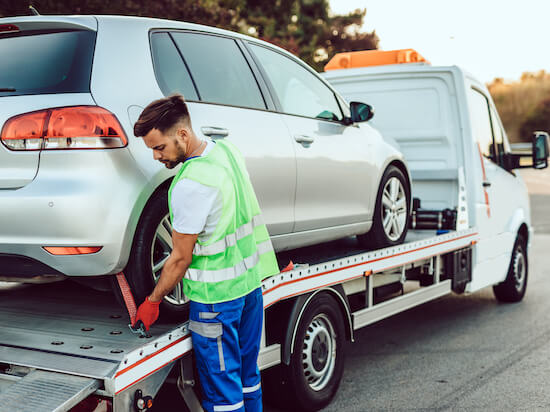 Check to see if you need to renew your registration
Above all, make sure your vehicle's paperwork is valid prior to a road trip. Check to see if your registration is still valid or if you need a new license plate sticker. Check at least 90 days ahead of time in case you need to renew either. Rental car demand is up 244% compared to 2020, so scrambling to snag a ride last minute won't work out well.
If you must have your car towed, stay safe while you wait by pulling your vehicle to the side of the highway so that it doesn't block traffic or the road
Don't worry if your registration has expired. You can renew or replace your vehicle's registration with eTags' online services. Plus if you need extra assistance, there's a customer support team ready to handle all of your questions so you can get all the paperwork your car needs before you take on your Turkey Day road trip.