By now, you've probably seen all the memes online about gas prices costing an arm, a leg, your soul, and newborn. Or the one where a car faints at the gas station after seeing the exorbitant prices. The ridiculousness of gas prices these days is plastered across every corner of the internet. Rather laugh about it than cry, right?
Use eTags© to Quickly Complete Your DMV Service. Renewals, Title Transfers and More, All Online!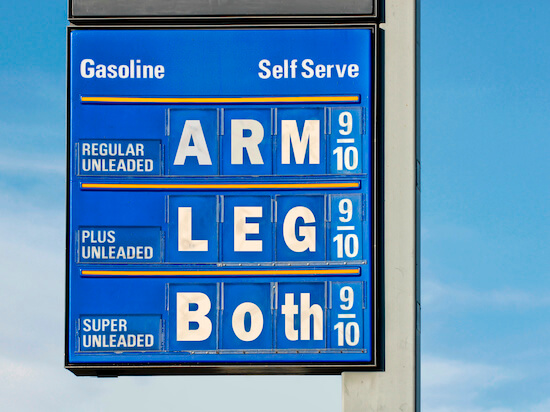 $5 and up gas average
By mid-June, the national average for a regular gallon of gasoline is a tad above $5 in the U.S. In certain states, prices are even higher. In California, drivers are paying $6.43. Oregon sells a gallon for $5.54. Nevada? $5.66. There's plenty of chatter online as to WHY Americans are now paying an all-time high for fuel. eTags, with the help and EIA data published on VisualCapitalist, is here to set the record straight! Continue reading to learn more about the four key factors to drive gas station prices all the way up.
According to JPMorgan, the end of summer will bring in even higher gas prices with a national average of $6/gallon
Four key factors driving gas prices up and their proportional impact
The cost of crude oil counts for 54% of what drivers pay to fill up their gas-guzzlers. The global supply and demand of raw petroleum has plenty to do with how much Americans pay at the pump.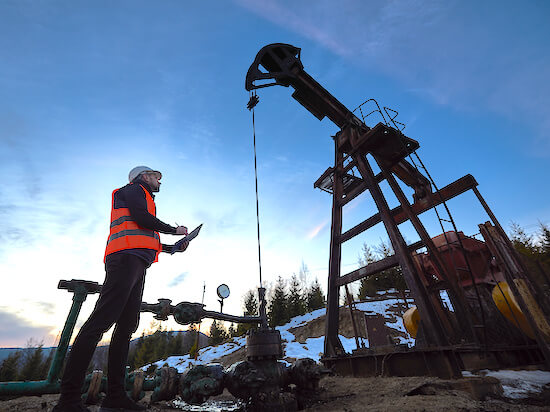 Second in line is the cost of refining that crude oil. Refining expenses account for 14% of the price of gasoline. Third on the list are taxes. They also influence cost of fuel. Nationwide, the average gasoline tax is 57 cents. But some states are taxed more, like the Golden State with has a tax of 87 cents. In other words, almost an entire dollar just for tax, per gallon! Rumor has it that by July California will be taxed 3 cents more per gallon.
Pennsylvania and Hawaii have some of the highest gas taxes/gallon: 77 cents
Finally, good ol' marketing and distribution of gasoline that account for 16% of gas prices. Fuel goes from refinery to local terminals for further processing to meet government standards through pipelines. There's cost to that! Plus, gas stations especially recognized brands, invest in ads and marketing. In fact, Chevron, BP, Exxon and Shell ran over 44,000 TV commercials from summer 2020 to 2021.
Crude oil is produced in 32 U.S. states and coastal waters; last year, 71% of all U.S. crude oil production came from just five states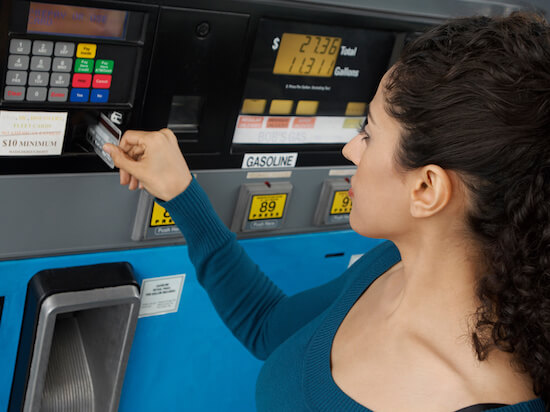 A closer look at crude oil
America imports its crude oil from Canada, Mexico, and Saudi Arabia. The U.S. is also the largest crude oil producer in the world, pumping out 18.88 million barrels a day which counts for 20% of the global total. To give you perspective, Saudi Arabia and Russia produce just 11%.
Additionally, Americans are the number one crude oil consumers with China right behind, putting even more stress on international import. Since the U.S. mostly relies on importing its petrol, gas prices are significantly impacted by the global market.
Tons of petroleum refineries nationwide
Before oil can be used in vehicles, it must be refined into gasoline. Refining breaks down the oil into various components, that are then reconfigured into several "products" like asphalt, jet fuel, synthetic rubber, plastics and more. As of January 2021, the U.S. had 129 operable petroleum refineries. The largest one, Saudi Aramco, processed 607,000 oil barrels/day. The price is determined by what technology is used to refine the crude oil, not to mention the type of oil it is.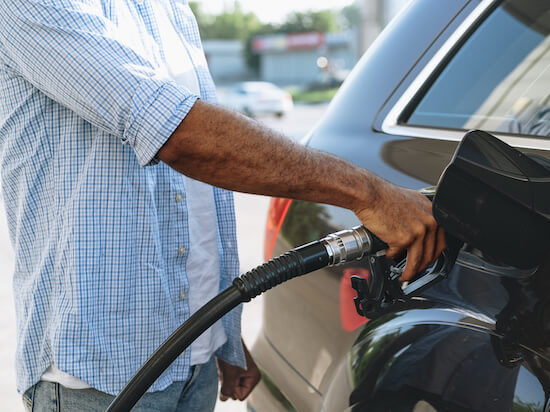 Petroleum, or crude oil, is a fossil fuel found in underground reservoirs
Gasoline excise taxes
The federal government and states both impose gas taxes, with much of the profits going toward fixing highways and infrastructure like bridges and tunnels. In 1919, Oregon was the first state to levy taxes for gasoline; at 1 cent/ gallon. A decade later, all 50 states imposed gas taxes. This year, along with the states mentioned above, Illinois and New Jersey, Washington and New York have some of the highest gas taxes in America.
SEE ALSO: KBB STUDY; HOW MUCH DO YOU PAY AT PUMP WHEN GAS IS UP $1
Some gas stations are owned and operated by brand-name refineries like Marathon, while others are owned by independent small-business owners