France was the first country to introduce a registration plate by 1893. Germany and the Netherlands followed suit. In the U.S., New York required tags by 1903. And Florida required residents to register their vehicles by 1905, asking them to make their own until 1918 when the Sunshine State started to issue license plates.
A license plate, tag or vehicle registration plate basically identifies a vehicle to its owner. In Florida, it's the Florida Department of Highway Safety and Motor Vehicles that issues tags, but companies such as eTags can renew registration and tags sending out license plates by mail. Today's standardized size is six inches by twelve inches with mounting holes, but it wasn't until 1956 that the first Florida license plate complied with these measurements.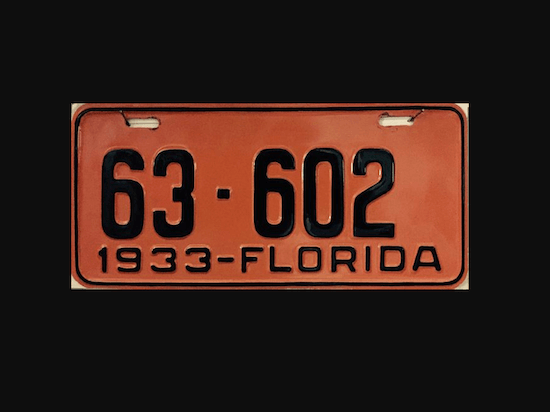 Through the years, the look of Florida tags changed from various colors for letters and digits, to different colors for the plate like red, black, and blue, to embossed lettering and mottos too. There are various types of license plates in the Sunshine State, not to mention a specific way of disposing old ones that aren't in use anymore.
The standard Florida tag
The most common tag is the standard license plate. There are a little over 22 million standard tags in the Sunshine State. Options include county name plate (but not available for all counties, so verify with your local tax collector's office), Sunshine State plate or In God We Trust plate.
Save Money on Your Auto Insurance Bill, Compare Quotes Fast
The personalized license plate
A personalized license plate is a little different than a specialty tag. If you have unique digits or letters you'd like on your license plate, then that's considered personalized. You can have up to seven characters with additional space or a hyphen or just go for five characters. You can check if the configuration is available here. MIAMI, WIFEY and ALISON!, and SURFN can work if available.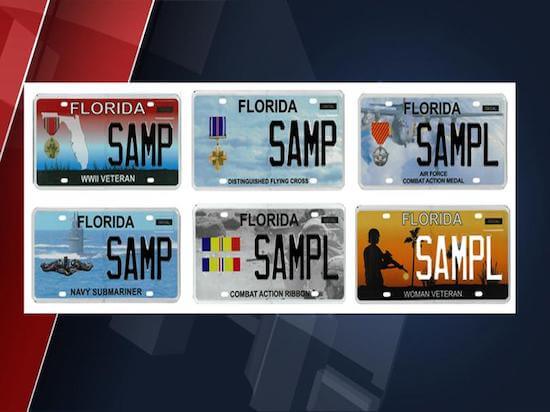 The specialty registration Plate
If you'd like to support a specific organization or cause, you can order a specialty plate. You can support the environment, a special interest, a college or university and the like. There are even military license plates for those who have served the country.

The temporary tag
In some cases, the state of Florida allows temporary license plates for 10,30 or 90 days depending on why the plate is issued. The most common situation for a Florida temporary tag is for car dealerships. When a dealer sells a car, and the buyer doesn't have a license plate, a temporary tag is placed on the vehicle. Typically, this is for a month's time giving the buyer the chance to register for a new plate.
Other times, a temporary license plate is given to vehicles required to weighed or if a motorcycle has to have their VIN number verified or inspected for title purposes. These types of temporary Florida plates are given for 10 days.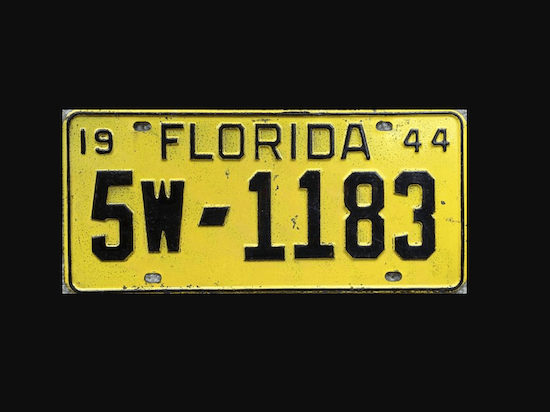 Another 30-day temporary tags go out to private car sales, or if a vehicle is sold in Florida but driven to another state. If you're waiting on a specialty or personalized plate, you may get a temporary Florida tag for 90 days. The same goes for someone who's temporarily employed in Florida.
Disposing of Florida license plates
It's important to note that license plates in Florida belong to the state. They have to be returned either in person or by mail to a motor vehicle service center, if the decal hasn't expired and if car insurance is not maintained. You can look online for your county's service center. If a Florida tag is lost, damaged or stolen, there's an affidavit called "Surrender of a License Plate by Owner" that has to be completed than mailed.