It's not surprising that Florida is a very popular spots for motorcyclists. The ocean views, warm weather year-long and vast highways make it ideal for bikers who like to be one with the road. It's why the Sunshine State ranks among the top states for motorcycle accidents year after year.
Use eTags© to Quickly Complete Your DMV Service. Renewals, Title Transfers and More, All Online!
Contrary to popular belief, accidents are many times caused by other motorists that overlook bikes on the road. Remember, bikers have a right to be on the roads, just like any other drivers from car drivers to truck drivers and the like. According to the NHTSA, Florida had 467 deaths due to motorbike accidents in 2013, while the entire state had 4,399. So the Sunshine State had close to 11% of all motorcycle fatalities.
Two years later, in 2015, Florida had 550 deaths caused by motorcycle accidents. For some context on these numbers, Florida has just a little over 20 million people compared to the 320+ million in all of America. The state represents 6.4% of all U.S. residents, and between 10% to 11.5% of all motorcycle crash fatalities happen there.

So how can car drivers and other motorists can remain safer on the road while driving among bikers? It's crucial that you don't try sharing a lane with a motorcycle driver. They have a right to the entire lane, just like you. And if you just have a few feet of space between your vehicle and the bike, do not pass the motorcyclist. Wind force may cause biker to lose control.
Understand that it's hard to really know the speed of a bike, because motorbikes always tend to look farther. Speed is affected by so many factors, including engine size, bike type, driving conditions, and weather. Try to always have a buffer zone between your vehicle and bikes.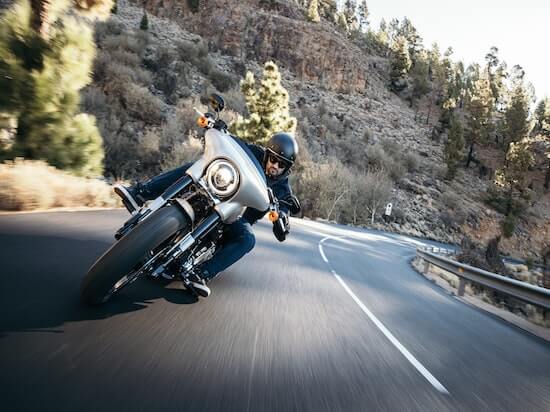 Never follow bikes closely and no tailgating, since motorcycles tend to stop more abruptly. Before pulling out of intersection or changing lanes, make sure you look around since bikes can seem to sneak out of nowhere.
You may not see when a motorcyclist is getting ready to break, since they can do so by just shifting down or rolling throttle which doesn't activate their brake light. And if bikers choose to pass you, stay in your lane and let them. Do
Dim your headlights when you can since high beams are more blinding to bikers and be careful of left turns since they're more likely to produce blind spots.
Know that when motorcycle drivers adjust their positions on the road, it's not to show off their skills, it's intentional. They're trying to been seen by other vehicle drivers as well as minimize the impact from road debris and wind.
The Motorcycle Safety Foundation reminds us that over half of all bike crashes involve another vehicle, and most of the time it's not the biker's fault. So remember these tips the next time you're sharing the road with a motorcyclist.