Updated on May 5, 2020
Summer temperatures in Florida go up to 90 degrees Fahrenheit. The Sunshine State is hot and humid, with plenty of storms to go around. The roads are slippery and wet thanks to about 53 inches of rain every year, most of it between June and September. Florida is also one of the wettest, second only to Louisiana. On most summer days in the Sunshine State, there's a 40 to 50% chance of rain.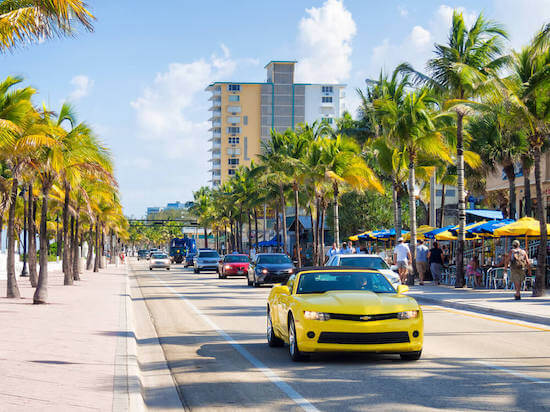 When it comes to driving, the amount of danger you face when sitting behind the wheel is huge already. Roughly, 6 million car crashes occur in the United States each year. Interestingly, most people relate car accidents with adverse weather.
While snow and ice pose major challenges when driving on certain roads, we shouldn't ignore the impact that summer driving has on our safety.
The Florida heat, for instance, poses a significant threat for novice and experienced drivers. The U.S. has already claimed 3,651 deaths from motor vehicles in California and about 2,400 in Florida.
Save Money on Your Auto Insurance Bill, Compare Quotes Fast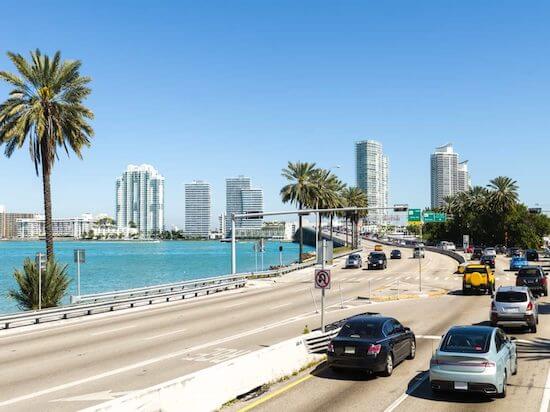 These findings indicate that summer driving can be as dangerous as winter driving, especially when you neglect safety concerns.
For that reason, let's give you 3 great driving tips to help you beat the Florida Heat.
#1 Keep your vehicle in great shape
Your vehicle needs more than just fuel to be in great shape. As the temperatures are getting higher, your vehicle may break down due to overheating.
To avoid overheating, you will need to:
Flush your cooling system periodically.
Make sure fluids are at appropriate levels.
Inspect the hoses and belts.
Never remove the cap when the engine is hot.
It's also beneficial to carry a summer emergency kit with the following items:
Phone charger.
Flashlight with additional batteries.
A first aid kit.
Few bottles of water.
Snacks and other healthy items.
Booster cables.
Emergency flares.
Windshield wiper fluid.
Tire pressure gauge and adjustable wrench.

#2 Watch out for tire blowouts
The sweltering Floridian heat may also impact the performance of your tires. Not only do these items touch the hot surface but they also expand when accumulating heat.
If your tires are starting to deteriorate as a result of damage or wear, consider replacing them to avoid a potential blowout.
It is really hard to control a vehicle after a blowout which increases your chances of getting involved in a car accident.
#3 Concentration is key
Summer is a crazy season, presumably because of the fun activities that come along with it. It's the time of the year when people go on vacation too.
The intense Florida heat, commuters, and the increasing number of road trippers, all together, increase your chances of crashing.
That's why you should stay away from distracted driving, drunk or high driving, and drowsy driving. Anything that hinders your focus on the road.
Summer in Florida is about going to the beach, meet friends, and/or plan road trips. It's in your best interest to prioritize your safety above anything else.
If you have any other tip on how to drive while beating the Florida heat, please let us know in the comments below.
SEE ALSO: Everything You Need To Know About Driving in California