Miles and miles of beaches, theme parks galore, and plenty of golf, that's what Florida is known for. But did you know the Sunshine State has waterfalls, caves, a 17th-century fortress, and boasts the town of Cassadaga: "Psychic Capital of the World?"
Use eTags© to Quickly Complete Your DMV Service. Renewals, Title Transfers and More, All Online!
Florida is a huge state with lots of opportunities for road trips big and small – 8-hr drives, 15-hr drives, and beyond – with plenty to see and do on the way. Whether it's North FL you want to check out, Central FL, or explore all the Keys, you'll discover plenty of wonderful cities along the way.
SEE ALSO: FL TITLES AND REGISTRATION-FL DMV SERVICES YOU CAN DO ONLINE
You must register your RV in FL whether it's self-propelled (like a motorhome) or towed by another vehicle (like a travel trailer, fifth wheel, or pop-up)
Just like any vehicle, except for a few like golf cars used only on golf course, must be titled and registered (license plate and decal) in Florida. There are a few different ways to process your paperwork, depending on what you're looking for in terms of convenience. You can visit the DMV, send paperwork and application by mail, you can visit your county's tax collector's office, or use a third-party service online (compliant with FL DMV).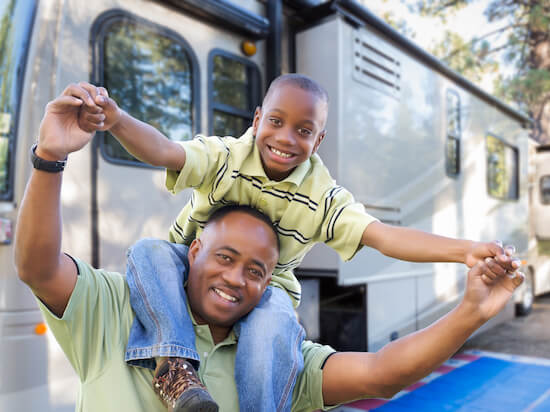 A newly purchased RV in the Sunshine State must be registered within 30 days; if you're a new Florida resident you have 10 days
If quick, easy and online is the way you want to go, you can use eTags online for your RV title and registration no matter what FL county you live in. With eTags, your application for title and license plate starts and pre-fills as you go along answering a few questions about your RV and contact info online. Once you have your own account, an eTags agent will let you know if there are any forms or documents you still need to upload to complete your transaction.
Travel trailers, campers, motorhomes, recreational vehicles, park trailers all have to be titled and registered in the Sunshine State. You need:
• a completed application for Certificate of Title with/without Registration known as Form HSMV 82040 (pre-fills as you input info with eTags)
• the original title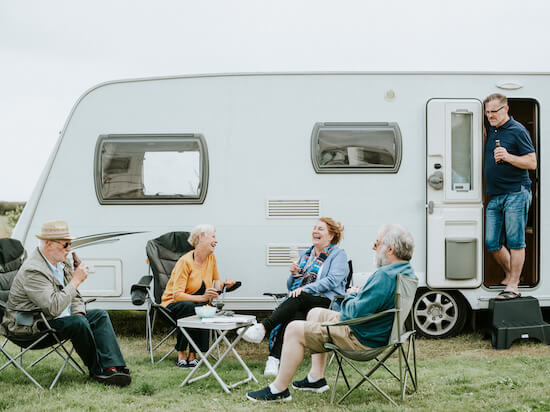 • Florida auto insurance – you must have at least the state minimum liability coverage, plus personal injury protection: $10,000 for property damage per accident and $10,000 for personal injury protection
• You need to have your RV's VIN verified so the agent doing the verification will complete the corresponding section in your application – yes, towable RVs like travel trailers and fifth wheels do have a VIN! Even small trailers like pop-up campers have a VIN
If your original RV title lists two owners joined by the word "AND," you must include signatures from both owners on Form HSMV 82040
For convenience's sake, trust eTags to process your RV title and registration!