If you bought, inherited, or got a vehicle as a gift, you must register it after you hold the title in your name, or at the same time you're transferring the title in your name. A first-time registration means you've never registered the vehicle in New York State in your name. The title certificate of your car is proof that you own it, but you can't drive it without registration.
Use eTags© to Quickly Complete Your DMV Service. Renewals, Title Transfers and More, All Online!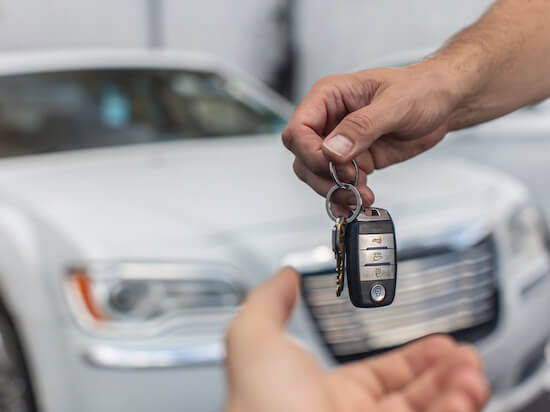 What New York State registration consists of
In New York, your vehicle registration is made up of the certificate, the windshield sticker, and two license plates. After you register your car for the first time, you'll have to renew your registration every two years (before the expiration date).
SEE ALSO: HOW TO REPLACE NYS CAR REGISTRATION OR STICKER
New York State requires drivers to display front and back license plates on all vehicles except for motorcycles and trailers
NYS auto insurance
To register your car in New York State, you need state-covered insurance. If you don't maintain your car insurance after registration, the NYS DMV can suspend your registration plus your driver's license. Your minimum auto liability insurance coverage in NYS consists of: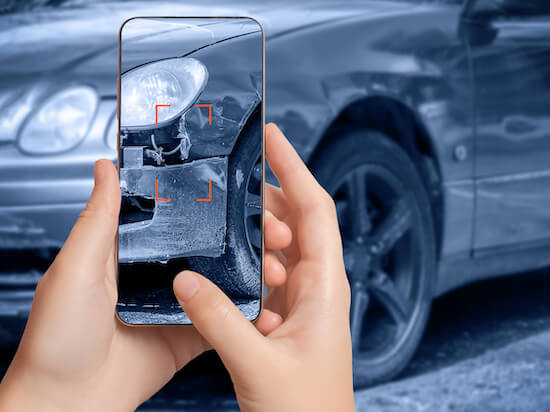 $10,000 for property damage for a single accident
$25,000 for bodily injury and $50,000 for death for a person involved in an accident
$50,000 for bodily injury and $100,000 for death for two or more people in an accident
In NYS, there can only be one or two names on a vehicle registration
Complete Form MV-82
To apply for your New York State registration, you must complete form MV-82 known as the Vehicle Registration/Title Application. You can use it for registration only, or also apply for your title transfer if you chose to do both at the same time. There are several sections to fill out for details about the registrant (that's you!), the vehicle including VIN, color, odometer reading, and the like.
You can apply in person at a local NYS DMV office in your county or register your car online with eTags.com: NYS delegated titling and registration online services. eTags is licensed by the NYS DMV. If you register your car online, your application form will be pre-filled. You'll have to upload your driver's license and proof of insurance.
Make sure you have your safety inspection sticker displayed
Registered cars, trucks, SUVs, and the like must get a safety inspection every year or when the ownership has transferred (title transfer). If you don't have a valid inspection sticker, you won't be able to register your vehicle. You can also get fined or get a parking ticket.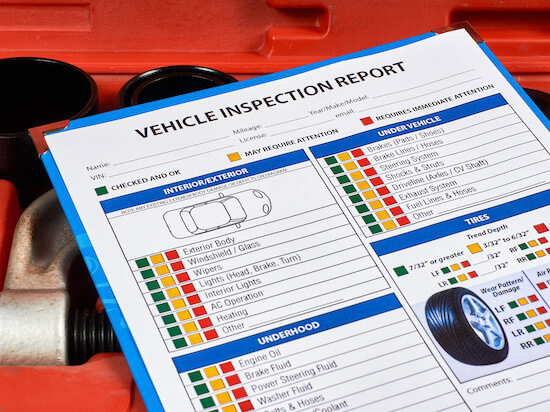 For specific details on how to complete the MV-82 From, you can search for instructions online; look for form MV-82.1
Most vehicles also need an emissions inspection done at the same time of safety inspection. But some vehicles are exempt from the emissions check. For instance, vehicles are exempt from the emissions inspection if they're less than two model years old or over 25 years old. Motorcycles are also exempt from the emissions inspection. During a safety inspection, seat belts, brakes, steering wheel, tires are just some of the items checked for proper operation.
All that's left to do is pay your car registration fees and title transfer fees, if you applied for a new title in your name at the same time.