Seems like everyone's buying cars these days, by March 2021 car sales were almost in line with pre-pandemic levels. The beginning of spring brought on a 68.3% increase in car sales, reaching 1.536.038 units sold. Toyota grew its sales by 73.8%.
Use eTags© to Quickly Complete Your DMV Service. Renewals, Title Transfers and More, All Online!
In March 2021, Ford increased car sales by 63.2%
Used car prices are up 14%
Last year, due to Covid-19, car sales were down 14.7% when compared to 2019. By April 2021, light trucks such as Toyota Tacomas and Jeep Gladiators sold best at a little over one million. Used cars are also selling well this year too, with an average price that's 14% more than spring 2020. Pickup trucks' price tags are up 27%. In the Los Angeles area, 86,994 used cars around March 2021; a 52% jump from the year before. By July, used car prices went up to almost $24,000.
Used vehicles sales in March this year were up 117%
Financing a car these days
By June 2019 U.S. consumers held a record $1.3 trillion of debt tied to their registered cars. 85.5% of new vehicles purchased in the America in mid-2020 were financed. To make financing more affordable, lenders are stretching out the debt over longer periods of time. These days, an auto loan can last seven years. In fact, about a third of auto loans for new vehicles taken in the first half of 2019 had terms of longer than six years, according to credit-reporting firm Experian PLC. A decade ago, that number was less than 10%.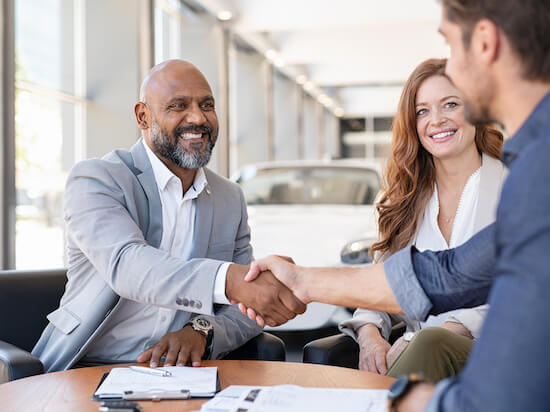 Two types of car financing
There's direct lending, which means you're borrowing money from a bank, finance company or credit union. Then there's dealership financing, where you apply for a car loan through your car dealer. With direct lending, you pay the financed amount plus a finance charge which is interest and/or fees imposed on the loan. Once you've shopped around for the vehicle you want, you buy it with the auto loan.
With dealership financing, you sign a contract with the car dealer to buy the car. You agree to pay over time the amount given to you plus a finance charge. That contract is then sold to a bank or other financing company to service the account and collect your monthly payments.
Direct lending advantages
With direct lending you can get your credit terms before shopping around for a vehicle. So you'll know the APR (what the credit is actually costing you per year), the number of months you have to pay back the loan, plus how much you can actually borrow. This will help you target your research better, and quicken the entire car buying process. The best part is you'll already have the details needed to negotiate deal with car dealership.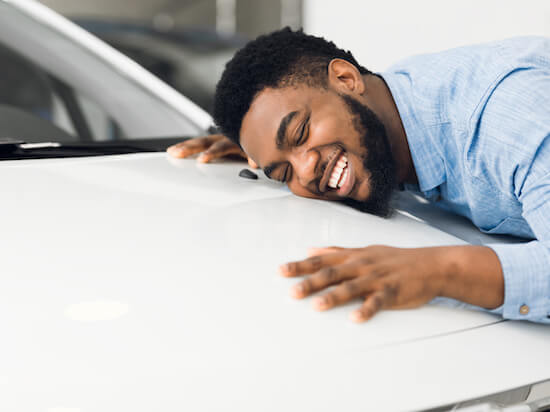 Another benefit to direct lending when financing a vehicle is the pre-approved letter. With that in hand, you can have an easier time getting written prices so you can compare among the various dealerships. You can actually prove you got a better price somewhere else, and try to get an even better one as dealers compete for your business.
SEE ALSO: USED CAR PRICES ARE RECORD HIGH, SEDANS ARE YOUR BEST BARGAIN
The rate offer from a bank or credit union will be the true interest rate since it doesn't include any markup, which can happen with a car dealership
Dealership financing benefits
Asking your car dealership to provide an auto loan gives you access to more financing companies, so more banks to choose from, more credit unions, or even directly from the financing arm of the car brand you choose. For example, if you'd like to finance a 2021 Honda, your Honda car dealership can get a loan from Honda Financial Services. This typically gets a better deal.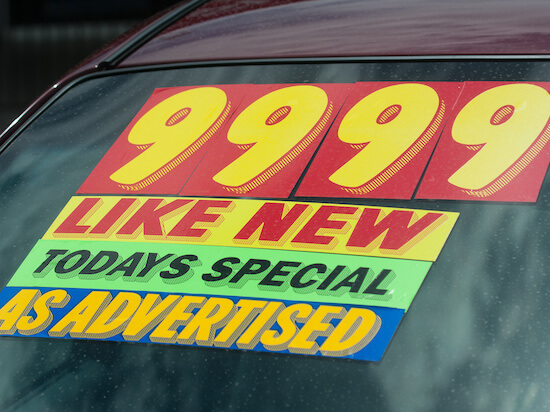 Dealerships also have low rates and incentives provided directly from the car manufacturer, passing on the savings to you. These programs have different eligibility requirements, such as larger down payment or a strong credit score.
In general, you can usually get lower interest rates on a new car through a dealer than on a used car
When it comes to car financing, the best auto loan depends on various factors. What's right for one registered driver, isn't right for the other.