Electric vehicles have been the topic of conversation for years now, but the coronavirus has taken the EV trend to the next level. Car manufacturers from Nissan to Hyundai and Kia have all released new models, trying to gain market share. Countries are also pledging new tax credits as well as an increased number in electric vehicle charging stations in the years to come.
Use eTags© to Quickly Complete Your DMV Service. Renewals, Title Transfers and More, All Online!
Sustainability reports, fleet electrification, electric vehicle initiatives and campaigns, industrial policies, driving range and more are all grabbing headlines. In fact, Deloitte estimates EVs will represent 10% of the total automotive share by 2024. EV prices are also dropping since the improvements in battery chemistry and overall cost is also decreasing.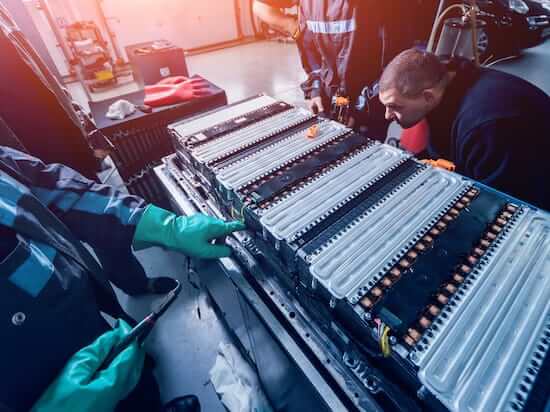 Charging electric vehicles and driving range are crucial factors for drivers looking to switch from gasoline-powered to EV. Recharging time depends on multiple variables, including surprising ones such as the actual length of your charging cable. The power source along with the car's charger capacity are crucial factors.
eTags reminds you that not all electrical outlets are the same. A Level 2-240 volts minimum will maximize the recharging effectiveness. For fastest possible charge, it's best to plug in a DC fast charger. You can get up to 90 miles driving range, with just 30 minutes worth of charging.
It's important to note though that not all car manufacturers accept DC charging. For example, the Chevrolet Bolt EV can only manage 50 kW while Porshe Taycan can charge up to 270 kW. The Mini Cooper recharges about 20% per hour. The Hyundai Kona Electric claims a driving range of up to 258 miles per charge on a 240-volt outlet. A DC charger also affects the battery's state of charge. When SoC is less than 20% or over 80%, the charging rate slows down which can double the time it takes to recharge your EV.

Assuming your power source maximizes your charger, to know how much time you need to charge your electric vehicle, divide the battery capacity's kWh number by the onboard charger's power rating. Then add 10% to the loss correlated with the actual charging.
SEE ALSO: HOW TO NEGOTIATE WITH DEALERSHIPS FOR BEST PRICE ON VEHICLE
A typical electric vehicle can take anywhere from 30 minutes to 12 hours to recharge, depending on the model and charging speed. For example, a 60 kWh battery takes about 8 hours to take an EV from empty to full, with a charging point of 7kW. Generally-speaking, you can add approximately 100 miles of driving range in about 35 minutes with a 50 kwh rapid charger.
Are EVs right for you?