Today, there are more than 46 million older adults age 65 and older in the U.S. In the next decade, that number will grow by about 18 million. By 2030, one in five registered drivers in the U.S. will be 65 years or older. Four in five older adults take one or more medicines daily which could affect the way they drive. Conditions like arthritis, diabetes, heart disease and even anxiety can all affect driving reflexes.
Use eTags© to Quickly Complete Your DMV Service. Renewals, Title Transfers and More, All Online!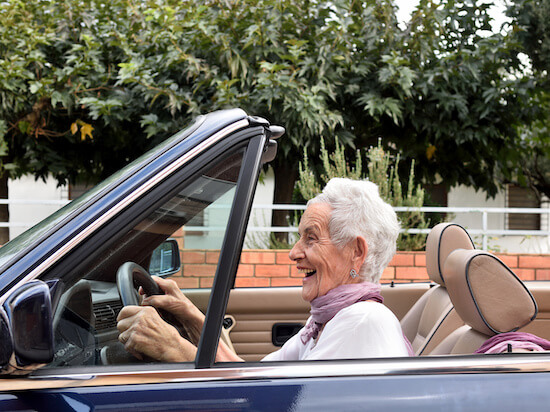 Even over-the-counter medicine can make you drowsy
Many medications have side effects such as drowsiness and lightheadedness, making older adults less alert behind the wheel. Even if someone doesn't regularly take medication, aging slows down reflexes… making it harder to react fast. Stiff joints and weaker muscles also make driving harder for older adults. Decreased vision, less coordination, worsening vision and impaired hearing, all affect how safe a driver is behind the wheel.
By 2050, America will reach almost 90 million people over the age of 65 years old
Cold and allergy medicines, sleep aids, and other over-the-counter medications can cause side effects, including drowsiness, nausea, and blurred vision. Some medicines can affect your driving for a short time after you take them, while for others the effects can last for several hours, and even the next day. Muscle relaxants, diet pills, and some antidepressants can affect your driving. Sleep aids such as Ambien and Zolpimist can affect your driving.
SEE ALSO: PRESCRIBED MEDS; DUI IS MORE THAN ALCOHOL & ILLEGAL DRUGS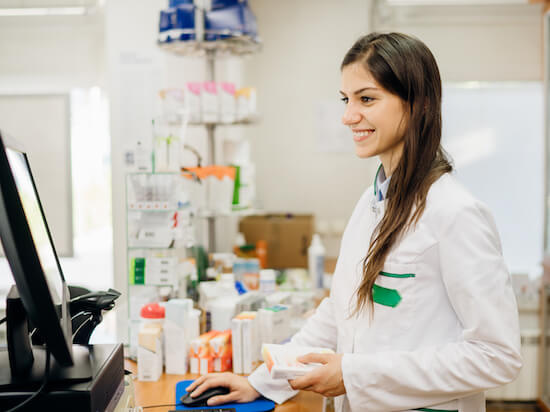 Vision: If you're 65 or older, see your eye doctor every year
When it comes to vision, regular eye exams are important. When you age, it starts to be harder to see things, people, and of course traffic signs. Aging eyes become more sensitive to bright light and glare as you age, so try not to drive at night or at least limit those trips. If you've never had vision problems before, but now have difficulties maneuvering your car, make sure see an eye doctor.
If you fail the visual field test, you may have to follow certain driving restrictions, such as daylight driving only, driving only below a certain speed, or driving only in a set radius around their home
Plan trips for daytime hours, from 9 AM to 5 PM to avoid rush hour traffic. Plan ahead, know your route and try to stay on familiar roads. Avoid driving in bad weather or when you're feeling under the weather. Some challenges you may encounter as you age include difficulty changing lanes, checking your blind spots, and trouble driving around curves. During the day, try to avoid looking directly into headlights of approaching vehicles. Even the sun can be blinding when driving. Regularly check to see if you need glasses or to update your prescription.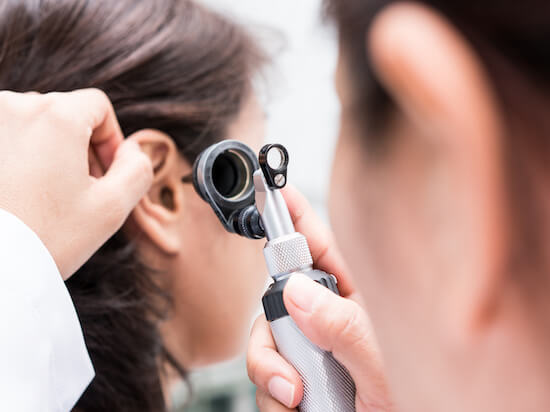 Hearing: 14% of those ages 45-64 have some type of hearing loss
As you age, hearing changes. On the road that means it's harder for older adults to notice horns, hear sirens, and other sounds of the driving experience. Sounds on the road warn drivers of possible danger, road/construction work, emergency vehicles, and more, acting as signals for the driver. Hearing well behind the wheel promotes driving safety.
According to AARP, a third of people over age 65 have some degree of hearing loss — that number doubles among those 75 and older
The average person who notices problems with their hearing waits about seven years before seeking help, and only a fraction of people who could benefit from hearing aids actually use them. Audiologists recommend that everyone over the age of 55 years old have a baseline hearing evaluation done, and regular checkups after that. The Center For Hearing and Communication estimates that about 48 million people in the U.S. have major hearing loss and a generous segment of them do still drive.