The U.S. Census Bureau's pre-pandemic data shows nearly 18,000 Kentuckians moved to Ohio in 2019. That same year, 16,590 Florida residents and 16,792 people from Pennsylvania moved to the Buckeye State. And when West Virginians decide to move, the most popular place they relocate to is Ohio state.
Use eTags© to Quickly Complete Your DMV Service. Renewals, Title Transfers and More, All Online!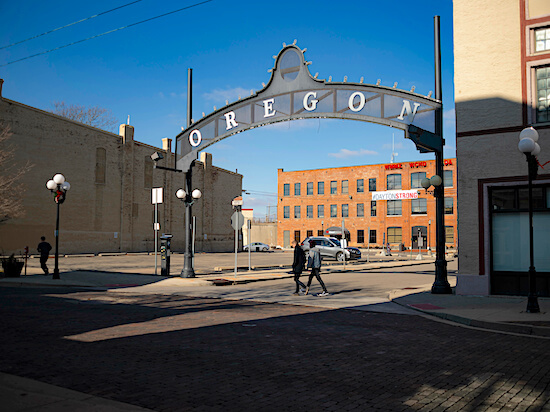 Millennials really like Ohio
The midwestern state is favored by millennials too, finding the moderately tax-friendly state a great place to enjoy nature and outdoor activities for family life. In fact, financial advice company Motley Fool ranked the largest cities in the Midwest for millennial homebuyers based on cost of living, home prices, car insurance and the like. Ohio made it three times on the top 10 list. Cleveland was #2 spot, Cincinnati was #5, and Columbus, Ohio #7.  
If your title is held by a lienholder that participates in Ohio's Electronic Lien Program, then they can release the lien electronically.
So if you're about to follow in the footsteps of many Americans who made Ohio their home, keep reading for forms and documents needed to transfer your out-of-state car title to an Ohio title.
Bringing your (owned) out-of-state vehicle to Ohio
If you're driving your car to OH yourself or sending your ride via transport, either way you must transfer the title. Assuming you own the vehicle and have finished paying off the loan, you need to get the required documents to complete the title conversion. You need:
A VIN verification costs $5.00 in Ohio (PublicSafety.Ohio.Gov)
• the original title from the former state (where you moved from)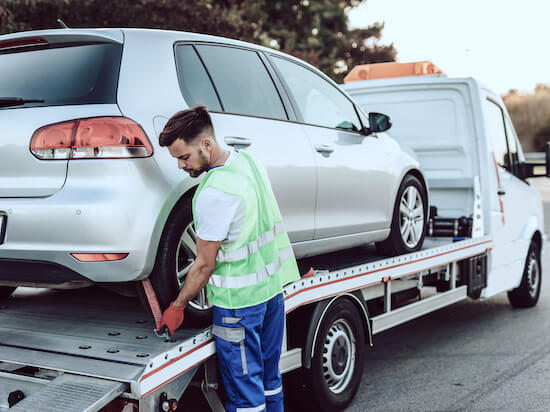 • VIN verification form completed by all Ohio Deputy Registrar agencies and most car dealerships (also known as out-of-state inspection)
• You can transfer your title at the County Clerk of Courts Title Office or complete your transaction online with eTags, which can also convert your out-of-state license plate so you can skip the Deputy Registrar License Agency in Ohio
Bringing your (leased) out-of-state car to Ohio
If you're still leasing your vehicle when you decide to move to Ohio, you need a notarized power of attorney from the leasing company to get the title.
If your title is held by a lien holder that participates in Ohio's Electronic Lien Program, then they can release the lien electronically.
If your out-of-state vehicle has more than one person listed on it, know that it's considered a "joint ownership." In that case, all car owners must sign the title application.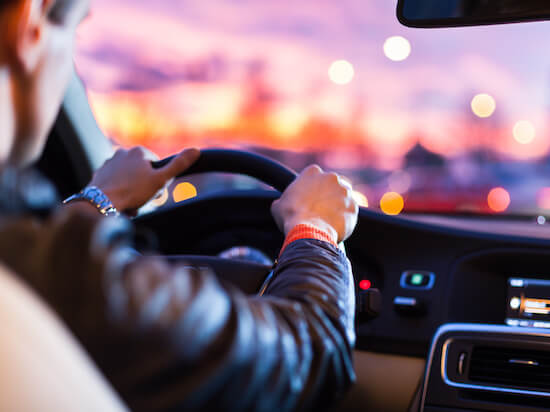 Convert your out-of-state license plate to Ohio tags
If you want to drive your vehicle in Ohio, and not just hold the ownership of the car, SUV, or pickup truck, you need to register your wheels in OH too. Not just transfer the title. And you have 30 days to get your OH tag since your move. If you choose to do it in person and not online with eTags, you can visit the Deputy Registrar License Agency. The Agency may ask you for a social security number if you don't have an Ohio ID.
Take the new title, the Ohio title, with your Ohio driver's license and pay registration fees for the remainder of the year. You'll get a license plate and stickers validation stickers, along with your registration card. Finally, your out-of-state vehicle may need an emissions test, since only seven counties in Ohio require it. So if you live in one of those, like Medina or Portage, you can call 1.800. CAR.TEST for details on where to go that's closest to home.
Don't forget you need an Ohio auto insurance before your register your vehicle
SEE ALSO: GUIDE FOR FIRST-TIME REGISTRATION IN OH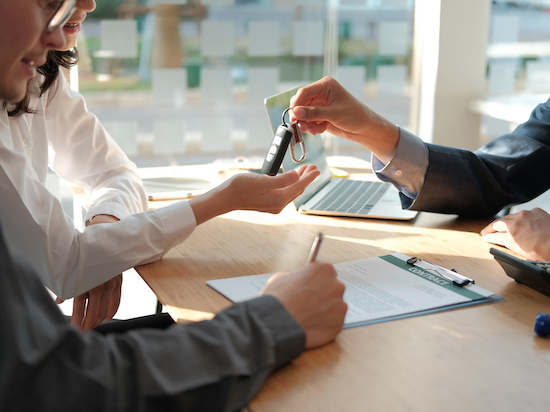 If you're still leasing your car and need an OH license plate
If your car is still leased at the time of your move to the Buckeye State, the BMV requires signatures from you and your lessor for a registration. You need a registration renewal application, your out-of-state registration, a power of attorney form BMV-5736 (either from you or your leasing company), and finally the lessor POA unless there's an electronic one on file with the Ohio BMV. Signatures must be on all of the forms and documents mentioned.
Good luck on your move to Ohio!