As the entire nation learns to navigate the new reality the coronavirus has created, many people are out of work and are making important decisions on how to stretch every dollar. Automakers and car insurance companies have stepped up to ease some of the financial burden on Americans these days with delayed payments as well as discounts and credits.
Use eTags© to Quickly Complete Your DMV Service. Renewals, Title Transfers and More, All Online!
However, for most Americans these days, the COVID-19 pandemic resulted in no more driving or at the very least a dramatic change in the mileage they're doing. No more commuting to work, no driving to friends' houses, no chauffeuring the kids around to playdates and other activities, no road trips to grandma's and grandpa's, and so on. It's safe to say that for most people, vehicles today are pretty much idle.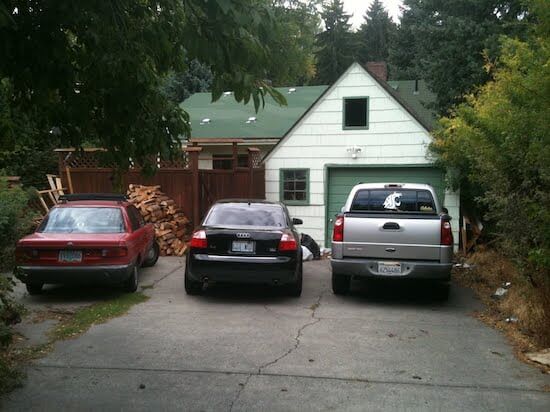 Some are wondering if it's even worth holding onto their car insurance policy. It's important to note that even with a little bit of driving, you need car insurance coverage. Sure there are less people on the roads, but accidents are still possible. A stolen car, a vandalized vehicle, or damage due to weather is still possible so you need to be insured. But there are certain steps you can take to lower your car insurance monthly payments if you're experiencing financial hardship due to COVID-19 pandemic. Below are some of the details that go into rethinking your car insurance, but reach out to your car insurance provider to see what their specific rules are during the outbreak.

There are a few considerations…such as do you have a car loan or is it a lease? Since, leases have different coverage needs than owned cars. Depending on your car insurance provider, you can get various types of payment assistance. For example, some have already stopped cancelling coverage due to nonpayment. You can ask to get on a special plan which is set up on a case-by-case basis such as lower payments or delayed payments. It's important to have an honest conversation with your car insurance provider so you can get the best plan for you.
Suspending your car insurance during COVID-19
Etags reminds you that suspending your car insurance just pauses it, it doesn't cancel your policy. Which is a good thing, since typically insurance providers don't like to see lapses in coverage and tend to charge more once you're ready to get a policy again. You can always check in with your specific provider to see what they have to say.
If you suspend your car insurance during the coronavirus outbreak, note that your car won't be insured, so no one can drive it. It will also not be covered for fire, animal damage, vandalism, theft or anything. This may be an option for you if you have another mode of transportation, for the times you may need to get somewhere. Some states require you to file an affidavit of non-use to officially let them know that you won't be driving your car for a certain amount of time. If you have a car loan, you're probably not qualified to suspend car insurance but reach out to your provider for more information.
Canceling your vehicle insurance
This is similar to suspending, but you'll have to get a new car insurance policy when you're ready to drive your car again. Coverage gaps may put you in a high-risk driver category which can result in higher premiums later on. Just like with suspension, you'd have to check if you need to file an affidavit in your state.
Reducing your car insurance coverage
Make sure to check what kind of coverage your state requires for your type of car. Almost every state asks for liability insurance, but check for uninsured/underinsured motorist coverage, personal injury protection and the like. Comprehensive-only coverage will replace your car if it's stolen or damaged, so if you store your car but don't drive it, that may work for you. Typically, comprehensive goes together with collision, but if there's no driving, collision may not be needed. Again, it's best to talk to your insurance provider to see how to best reduce your car insurance payment and coverage while still keeping your car safe.
Taking yourself off a policy
If you're on a family car insurance plan, there may be room to remove some people off the policy in order to save money. For example, if you've left your car where you typically reside, (maybe with a spouse) but have moved to take care of aging parents so now you're staying in another home. You may not need to be on the policy. Check with your insurance provider about this option.