Updated March 20,2020
While electric cars are making substantial progress in the global market, there are still questions and concerns before they become the number one go-to for drivers everywhere. By October 2018, there were a little over 1 million electric vehicles on the road. By 2030, annual sales are expected to exceed 3.5 million vehicles , reaching more than 20% of all sales.
Some experts say specific challenges such as the lack of charging stations and battery prices hinder mass adoption today and perhaps even in the future. Just like most things in life, owning and driving an electric car comes with advantages and disadvantages.
If you're planning on buying a new vehicle, continue reading below, for all the pros and cons of choosing an electric car option.
Save Money on Your Auto Insurance Bill, Compare Quotes Fast
Advantages Of Owning And Driving An Electric Car
Energy efficiency
The U.S. Department of Energy found that electric vehicles use 59%-62% of the electrical energy from the grid to power the wheels, whereas traditional gas-powered vehicles convert 17%-21% of the energy accumulated in gasoline to power the wheels.
Easy maintenance
Plug-in electric vehicles are easy to maintain as they require minimal scheduled maintenance to their electrical systems. There's usually less moving parts compared to their conventional counterparts, which means less regular inspections. You won't need to worry about oil or air filter changes.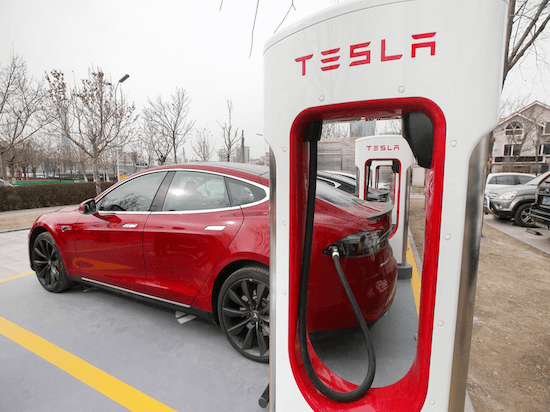 Lower fuel costs
Electric vehicles can help you save more money, with cheaper fuel costs on average compared to conventional gas-powered vehicles. In fact, electric vehicles are approximately 1/3 more affordable than gas-powered vehicles on a cost-per-mile basis. Not to mention that electricity prices are normally more stable than gasoline prices, which helps you stay on budget.
Saving the planet
Driving an electric vehicle protects the planet from harmful air pollution as they have zero exhaust emissions. You can also reduce your greenhouse gas emissions substantially by using renewal energy to recharge your car. Have you considered solar PV system? Furthermore, automakers such as Ford or Nissan are using green materials such as recycled bottles, old auto parts, and even home appliances.
Enhanced safety
When it comes to safety parameters, electric vehicles go through the same testing procedures as any other conventional vehicle to ensure drivers are safe while on the road.
For example, airbags will deploy and electricity is cut from the battery in the event of an accident. Similarly, the fluid of batteries take impact better than conventional gas-powered cars.
Disadvantages Of Owning And Driving An Electric Car
Different range
Just like conventional cars have different gas tank sizes and miles-per-gallon ratings, electric vehicles vary in how far they can go on a fully-charged battery. Newer models, of course, are more efficient such as the Nissan Leaf that can travel 150 miles and the Tesla Model S that can go 285 miles. Electric vehicles with higher range also have a higher ticket price.
There are things you can do to extend the range a bit, such as using the economy mode button, avoiding hard braking, even pre-heat or pre-cool while you're charging the car.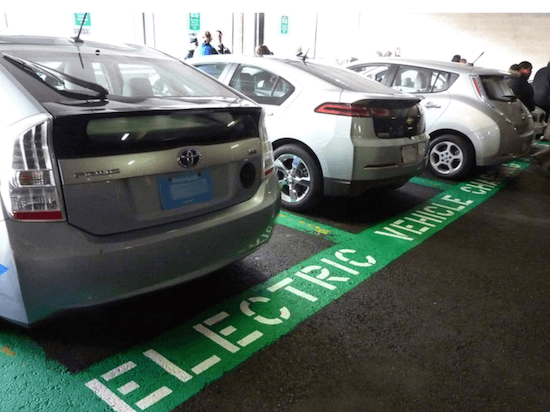 Recharging takes long time
Many buyers are hesitant about buying a car that requires a significant amount of time to be fully charged. Typically, an electric vehicle can take between 30 minutes to 12 hours depending on the size of the battery and the speed of which the charging station operates. For example, the 2019 Nissan Leaf takes 7 hours on a home-charging station. But most drivers top up the charge rather than go from empty to full.
As for conventional vehicles, you can fill up your tank within minutes depending on the fuel pump.
Drivers go through anxiety
Once your vehicle starts running out of power, you may have a hard time finding a charging station in the area where you're located.
It's a concerns most electric vehicle drivers have, especially with a shortage of charging stations in the USA. In 2018, the U.S. had approximately 57,000 charging outlets and 20,000 charging stations for plug-in electric vehicles. A considerable sum of these chargers is found in California, with some 4,800 stations and 18,200 power outlets.
However, the increasing number of people switching to electric-powered cars are pushing the agenda to more investment in service infrastructure. Plug-in power stations and charging outlets have helped the U.S. plug-in electric vehicle sales go from 115,000 in 2015 to 358,000 in 2018.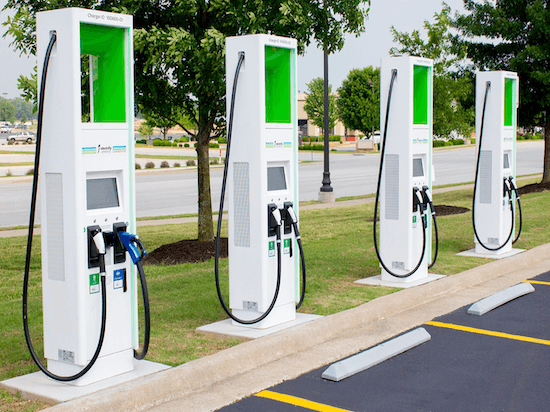 Not enough space
One of the reasons why people are reluctant about switching to electric cars has to do with interior space. Many of these vehicles are compact and are more comfortable for two occupants. Unless you are an urbanite who commutes in a dense city, you may not appreciate owning a car that can't accommodate your entire family.
Batteries are expensive
Technology is expensive and that's the case for electric vehicles who exclusively rely on batteries to perform on the roads.
In fact, there are many reasons why batteries are expensive including: the size and weight of the battery, the type of technology in use, the nature of competition within the market, and manufacturing capabilities.
SEE ALSO: Sweden To Charge Electric Cars With New Electric Highway