2023 continues to stretch your dollars in more ways than one. A dozen eggs just a few months ago cost more than $5.00. In fact, the USDA mentioned a 4% hike in groceries altogether. Rent prices went up about 6.3% nationwide. New gas-powered vehicle purchases average out at $48,000, while EVs go for about $53,000.
Use eTags© to Quickly Complete Your DMV Service. Renewals, Title Transfers and More, All Online!
In 2023, college costs a pretty penny! The average in-state tuition and fees at public four-year institutions increased by more than 10% in six states between 2016–17 and 2021–22. In a nutshell, it's safe to say cost of living is way up in America.
Auto insurance rates have increased 17.1% over the past year
One main concern for registered drivers across the nation is the ballooning cost of auto insurance. Especially during these times, where many Americans work from home and drive less. The Bureau of Labor Statistics found 27% of the U.S. workforce was working remotely at least part time as of September 2022, while some academic surveys have suggested the number is closer to 50%.
Car insurance rates have gone way up in the past year. For some nationwide drivers, it's 5%, for others it's 20%. Auto insurance rates have increased 17.1% over the past year, according to the U.S. Bureau of Labor Statistics' consumer price index.
The average cost of a used car is 44% higher than it was five years ago, (2023 Edmunds used vehicle report), and new car prices are up as well. Well over 48%!
31% of auto insurance customers saw their rate go up in 2023
A more costly set of wheels, plus higher repair costs and pricier car parts, mean insurance claims are more expensive too, which of course affects insurance premiums. A J.D. Power survey showed that 31% of auto insurance customers saw their rate increase over the past year. Not to mention the biggest customer satisfaction decline in the survey in 20 years.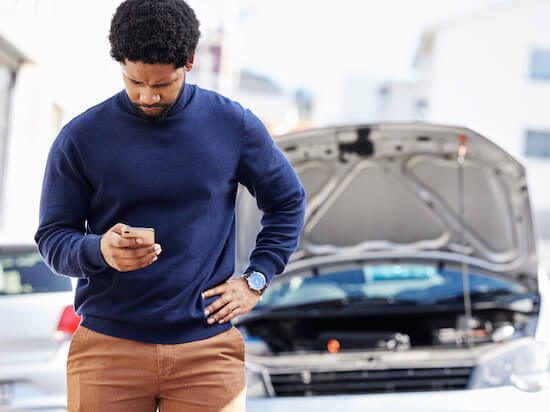 18.4% in fatal car accidents means more claims
After people started going back to work in late 2020 and 2021, there was a significant increase in the number of U.S. car accidents. The NHTSA reported a dramatic increase in fatal accidents from 2020 to 2021, including the largest jump over a six-month period ever recorded (18.4%). More crashes, more repairs, equals higher car insurance rates.
Natural disasters plus The Kia Boyz Challenge thefts
Climate change is also responsible for higher insurance premiums. Wildfires, floods, hurricanes, and tornadoes are just making things worse. So far, 2023 has seen nine major weather- and climate-related events causing over $1 billion in damage, according to the National Centers for Environmental Information.
Car thefts, spearheaded by the Tiktok Kia Boys, have seen thousands of Kia models and Hyundai stolen for social media credibility. In Milwaukee alone, in 2021, the number of stolen cars increased by nearly 200% to 10,500. Of those, 67% were Kias or Hyundais.  In New York City car thefts in the city jumped from 10,412 in 2021 to 13,745 last year — a 32% increase. In Plano, Texas police say that the number of stolen vehicles jumped 15% in just one year.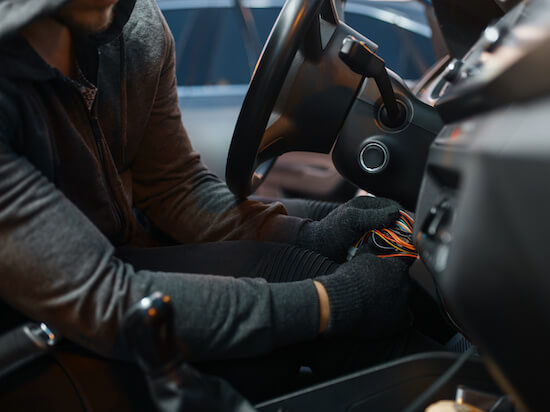 Auto Insurance companies not offering coverage anymore
Recently, Hyundai and Kia agreed to a $200 million settlement due to the theft epidemic. The situation is so bad, auto insurance companies have even stopped offering new insurance coverage policies in certain states. AAA and Farmers Insurance is the latest home insurer to pull out of Florida's market. Meanwhile, State Farm and Allstate have stopped accepting new home insurance policies in California due to wildfires. Lincoln Financial is leaving New York insurers behind. And at least 20 insurance companies have also pulled out of Louisiana in the past two years.
Florida spotlight: auto insurance
Inflation, uninsured drivers, and crazy weather all play a major role in auto insurance huge rate increases. Due to FL's hurricane risk and other factors, Florida drivers are seeing significant hikes in their car insurance rates. The American Property and Casualty Insurance Association recorded a 50% increase in the number of vehicle damage claims and a 40% jump in bodily injury claims between 2018 and 2022. Florida auto insurance coverage is 30% more expensive than last year.
United Services Automobile Association (USAA), with over 1 million insured vehicles in Florida, increased rates three times since August 2022. State Farm Mutual Automobile Insurance Co., which insures 2.9 million Florida vehicles, took three rate hikes in 2023. Progressive took four increases since July 2022. And Geico General Insurance Co. hiked its rates twice since July 2022 for its 2.5 million Florida vehicles.
Auto insurance premiums have seen a steady climb well into 2023. Inflation, climate change, supply chain disruptions and shortages, and reinsurance rates have all impacted rates. Reinsurance helps insurers pay claims; kind of like insurance coverage for insurance companies. Florida's, specifically, rates are above the national average thanks to unique factors like hurricane damage, a high rate of uninsured drivers, high auto theft rates and claims fraud.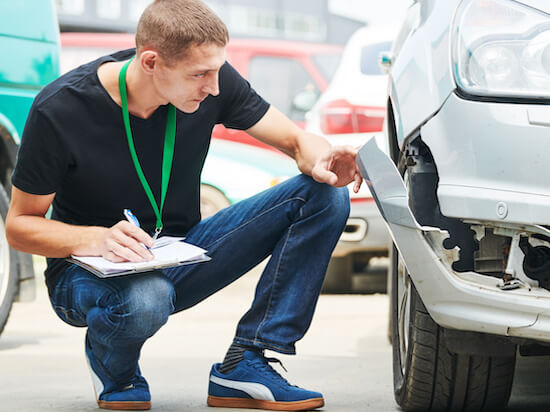 According to financial institute Bankrate, Florida's auto insurance rates are nearly double the national average. Florida drivers pay an annual average of $3,183 for full coverage and $1,128 for minimum coverage.